Pakistan has laws against rape and adultery, but what about incest?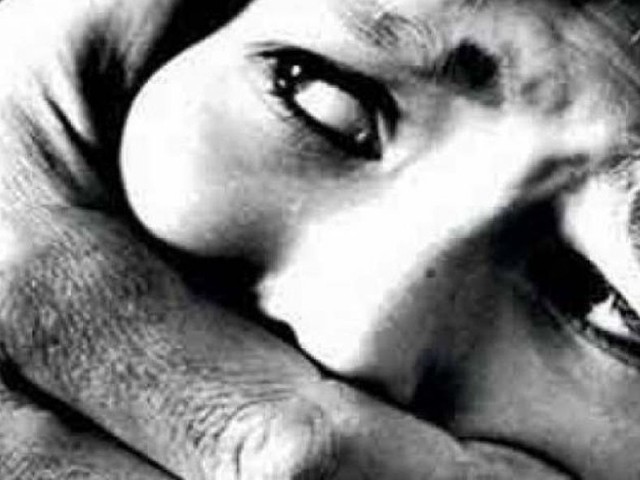 Writing about the sexual abuse of a little girl is hard. Writing about the little girl's incestuous relationship resulting in years of rape at the hands of her father is harder.
In all the history of humankind, all societies have considered incest abhorrent, shameful and worthy of criminal sanction. But skirting around the uncomfortable topic of incest comes hand-in-hand with its social sanction. And in no place is incest slipped under the proverbial rug so eagerly as it is in the shame and honour based culture of Pakistan.
This is because in a shame and honour based culture, the shameful action of one family member necessarily falls on all family members.
This is why the recent sentence of 12 years in prison handed down to Saeed Ahmed Khan for the many years of incestuous rape of his daughter, is a welcome relief and yet another step by the Pakistani judiciary in the right direction.
A review of incest cases in Pakistan reveals the patriarchal and gendered power dynamics at play. Alongside Pakistan's patriarchal attitude, a glimpse into the family unit itself becomes equally necessary.
Sociologically, a family unit is not only a place where a child will typically reach physical maturity, but also where she will form emotional attachments and come to understand her social heritage, her place in the world.
Within this familial framework, the prohibition against incest is understood by all and is deeply rooted in the human archetypal psyche; it is perverse, unnatural and absolutely prohibited.
But what happens if an adult – a trusted head of the household with insurmountable power – unnaturally chooses to betray the prohibition on incest?
With several incest cases having been successfully litigated, sexual abuse within the household is finally on the forefront of the minds of Pakistanis.
This does not mean that the widespread gender inequality and deep-rooted attitudes of male superiority over women has been eradicated from the average Pakistani psyche. In fact, socially and culturally, not much has changed since the 2011 United Nations Human Development Report ranking Pakistan 115th on the scale of gender equality out of 187 countries.
But cases of incest are being confronted head-on more and more because of bravery of emboldened victims – who in conjunction with their family members, peers, and legal advocacy – opt to enter the permanently life-altering, hell storm that is seeking criminal retribution against a family member in the ultimate public arena: a courtroom.
At this time, Pakistan has no set of laws dealing with incest. What it does have is a law against rape and zina (adultery).
But, according to Anber Raz, Sexual Violence Programme Officer at Equality Now,
"These laws are problematic and don't address sexual violence adequately."
In the recent decision of Saeed Ahmed Khan, plenty of people were quick to point out that 12 years in prison is trivial and senseless for a crime so fundamentally abhorrent.
But in a society like Pakistan where religious scholars and regular folk alike are quick to dismiss incest on the delusional basis of something like this not being possible in an Islamic country, the conviction of Khan is monumental, and it is considerable.
Yet the legal process remains overcome with frustrations and fatigue.
War Against Rape (WAR) Programs Officer Rukhsana Siddiqui speaks of the frustrations of dealing with a culture in which incest does not have acceptance and where most cases will ultimately go unreported.
"There are social pressures: the mother, the relatives and their opinions. At every stage, the woman is not believed. The police and medical examiners will say 'ye Islami mulk hai' (this is an Islamic country) this cannot happen – these women are lying for their personal motives," says Siddiqui.
Often those who will come to WAR will not immediately want to initiate legal action. Siddiqui's team tells the victim that her silence will only perpetrate the cycle of sexual abuse. The ugly truth is that there will be more like her unless she is the one to speak up.
If the victim agrees to pursue legal action, an FIR is registered with the police. This is followed by the medico legal exam after which point the case will begin a long journey through the perennially backlogged court system of Pakistan.
For Anber Raz, the medical examination is the biggest hurdle faced by lawyers during the court procedure.
"As experts, doctors' opinions are highly valued. But when the experts lack adequate training and understanding of sexual violence that is a big problem," says Raz.
In one of Equality Now's cases, the expert doctor retained took the liberty of giving her own personal verdict on what had happened to the victim.
According to the doctor, the girl wasn't a virgin but not because she had been raped since there were no physical signs of a struggle.
Equally problematic is Pakistan's inadequate DNA database.
"In an incest case where the accused is known to authorities, DNA comparison is possible," says Raz. "But often, this DNA sample is not stored correctly or becomes contaminated."
Equally troubling is the requirement that the woman purchase her own rape kit from the main floor pharmacy of any given hospital.
"This means people have to ask for the kit in a public place where they can be easily overheard," says Raz.

"In a country like Pakistan where there is already a huge stigma around rape, this just adds to the many reasons why women would be reluctant to come forward."