Reviving the legacy of Naz Pilot Secondary School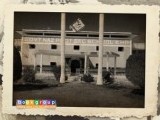 Government Naz Pilot Secondary School is a well-known school in Khairpur, recognised for its quality education. Unfortunately, it has joined the ranks of all other government schools, which is not good news.
The legacy of this school is evident through the alumni:
– Late Pir Illahi Bux (former chief minister of Sindh)
– Late Allah Dino Sial (former chairman of Wapda and the education minister of Khairpur)
– Hashmat Singh (all India scout commissioner)
– Ghulam Asghar Vendiar (former inspector schools West Pakistan)
– Late Illahi Bux Khamisani (former chief justice Sindh High Court)
– Abdul Raheem Kharal (former chief justice Sindh High Court)
– Syed Ghous Ali Shah (former chief minister Sindh)
– Syed Qaim Ali Shah (chief minister of Sindh)
– Ghulam Rasool Siddiqui (former senator)
– Ali Dino Panhwar (former secretary education Sindh)
– Manzoor Hussain Wassan (minister Sindh)
– Ali Aslam Jaffery (retired justice Sindh High Court)
– Ghulam Hussain Jaffery (director education Sindh)
– Badaruddin Zahidi (secretary federal government)
– Mazharul Haq Siddiqui (former vice chancellor Sindh University Jamshoro)
The list does not end here.
An extremely benevolent and education loving ruler of Khairpur, Mir Ali Nawaz, also known as Naz Talpur, established this school back in 1906, with the basic aim of providing quality education to everyone. The speciality of this school was its hostel, where students from other Khairpur districts were provided with free accommodation and food.
The legendary status of the school remained intact for decades, but eventually started declining from the early 80s. The quality of education further deteriorated due to the recruitment of unmeritorious teachers under political influence.
Alarmed by the noted changes in the functioning of the school, the Sindh government awoke from its deep slumber and formed the Sindh Education Reforms Initiative (SERI), with the main objective of bettering the infrastructure of government schools and the inadequacy of facilities at these schools.
SERI appointed the Book Group to help them materialise their dreams of quality education along with providing the school with better infrastructure. The Book Group started its work on the historical Naz School and within a matter of months, not only have they managed to change the face of the school, but have also sparked interest in students, who used to be mostly absent and consecutively late for classes.
The Book Group, due to efficient utilisation of funds, have brought about remarkable changes in the school including repair and maintenance of broken floors, walls and roofs, replacement of old windows and doors, have installed electric water coolers, and above all, constructed new toilets by replacing the putrid old ones.
Besides this, a state of the art computer laboratory and library have been provided to the students. During school timings, students from different grades attend computer classes and in the evening, youth from the local community is provided computer training and that even free of cost. Provisions for audio visual facilities, a conference hall, and a day care centre, parking areas for motorcycles and bicycles and sports facilities such as roller blading and taekwondo, and a heavy duty generator have further added to the interest of students and teachers.
The colourful books published by the Book Group in Sindhi language work like magic for students. Previously, these were the same students who were uninterested and bored with the mundane text books, mostly illustrated in black and white. These books contain short stories with interesting illustrations which is why a large number of students are seen reading books in the library during their free periods.
The teachers of the school, who were worried about their future due to SERI and the Book Group adopting the school, are now expressing their satisfaction over the positive work being done to the school. Meanwhile, students, and especially their parents, are impressed by the much needed changes made to the school.
This is just one school which has witnessed such a positive change. This is proof that where there is a will, there is a way. Millions of rupees were spent on these schools before, but nothing had changed. Now with SERI and the Book Group amalgamating, it's goes to show that the proper use of funds and strong will can bring about a constructive change for sure.