Do you know what your children are watching and playing during screen time?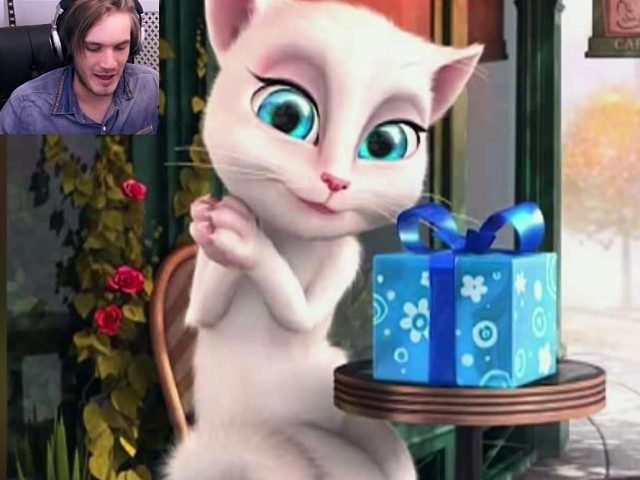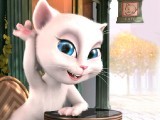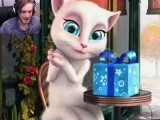 As summer vacations in Pakistan near their end, parents, particularly mothers, heave a sigh of relief. From sibling squabbles to boredom issues, they've had their fair share of vigilant parenting in the prolonged, load shedding-infused humid months. You will oft hear them say,
"I can't wait for my children's school to open."
Unlike the kids of the 90s who cherished 'Ainak wala Jin', 'Thundercats' or 'Captain Planet' in the evenings, and feasted their eager minds with 'Chacha Jee' (Mustansar Hussain Tarar) valuable morning transmission.
Nowadays, Pakistani children, like children worldwide, have developed an inseparable affiliation with various technological gadgets. The concept of 'boredom', though novel to most elders, is now widespread amongst the younger generation, who use it as an excuse to meet their technological demands and desires. 'Boredom' is thus a common whine for mothers, one whose pitch only intensifies during holidays.
'Laptop' was one of the very first words my two-year-old learnt to say. Most of his age-mates master the art of efficiently and actively swiping iPad and iPhone screens to open the applications of their choice. While some Pakistani mothers proudly announce and laud their children's tech-savviness, the more knowledgeable ones are consistently making an effort to limit their kids' video gaming and screen addictions, most of which strengthen during the summer vacations, a prolonged period of 'nothing to do'.
This is a grave contributing factor towards the common mother's desire of sending her kids back to school instantly.
The American Academy of Pediatrics (AAP) strongly advises children and teens not to engage in screen play or entertainment for more than one or two hours per day, on the condition that all television or gaming activities during that duration have high-quality content.
According to a recent report published by the AAP,
"Television and other entertainment media should be avoided for infants and children under age two. A child's brain develops rapidly during these first years, and young children learn best by interacting with people, not screens."
Prolonged screen time for toddlers and children can also cause obesity, irregular sleep, impaired academic performance, and behavioural problems, leaving less disposable time for physical or creative play. Knowing all this gives me jitters every time my son yearns or yells for his craved time with the laptop.
Different gaming applications on phones, iPads and social media have further magnified the screen's attraction for children and adults alike.
The Talking Angela app, part of a wider series of apps called Talking Tom and Friends, is one such app which has been downloaded more than 1.5 billion times since 2010. Its usage ranges from little children to adults. The 'child mode' option for the app makes it comparatively safe to use for kids, but the question of whether or not it is providing quality entertainment and learning skills to your child, should be a crucial one.
A year-old, widespread Facebook hoax describes the app to be paedophile-owned, in which the female cat, Angela, text messages with children about disgustingly inappropriate topics, the two most commonly narrated as "clothing swap party for fun", and " hair-raising, purrfect cat sex."
The talking kitty (Angela) also asks for the child's name, age, school name, and related personal information, while always replying her own age as 18.
One mother claimed to have caught Angela in the 'act' when her daughter was sitting next to her, using the app. The mother was horrified when she heard Angela asking her daughter 'what all she can do with her tongue'.
you can see the talking angela hackers in the cats eye, rt to save a life pic.twitter.com/tnnJGLeGGu

— emily/inactive (@narryopolis) February 23, 2014
While some claim the app to be inappropriate for their children, majority went with the notion that it is a hoax, as proved by app developers.
Even though the widespread Facebook hoax (expressing grave concern about children's safety) is a false one, and the app by no means connects your children to paedophiles, its prolonged, unsupervised usage can surely tread your children on the wrong path.
The greatest flaw in this app by Outfit 7 lies with the 'child mode' icon, which is extremely easy to toggle on and off by a slight stroke of the finger. Once the mode is turned off (often unknowingly), children can start text conversing with Angela over text messages, and enter her extremely cheesy, age-inappropriate world of 'fashion and fun'.
Even with the child mode on, the app is not entirely safe for children. The reason being that it connects to other links and Youtube videos, to which your child can have access with his/her gentle finger tapping. The comments under most of these videos contain extremely abusive vocabulary, one you surely wouldn't like to inculcate in your kid's language.
A vast majority of Pakistani children, as young as six-year-olds, can easily access YouTube from proxy websites with just a few easy strokes of the index finger, provided the internet connections work efficiently on a 'boring' summer day that is.
Once they reach the YouTube search bar, they can type almost anything from 'Barbie games', and 'Frozen songs', to even just 'cats', thereby exposing them to the famous Talking Angela app.
Dedicated supervision and vigilant monitoring of children's daily screen time is the best way to eradicate any problems that may potentially danger your child's character in the long run. The foremost step would be to cut down your child's daily screen-time to fit within the one to two hour limit, keeping him tuned to solely quality educational programmes or games during that while. The need for physical activity, pretend play via educational toys, and sharing through group activities is extremely important for young children.
It is understandable that the current security situation of our country has marred the spirit of parents and children alike, to indulge in sufficient outdoor playtime (something that was an asset to the Pakistani children of the 90s).
The neighbourhood unity and friendships needed for such kind of outdoor children's activities are also either lacking or totally missing nowadays. Street cricket is prevalent, only in few areas and age groups where a certain community is bonded by the love of the game. Traditional Pakistani children's games like 'Baraf Paani', 'Kho Kho/Ready Go', 'Oonch Neech', 'Kona Kona' and 'Sheetaapoo' are all slowly escaping the scene.
The scorching heat, power outages, and lack of security make strong arguments; we encourage our children to remain indoors during the sweltering holiday months, where a couch and an iPad await them.
If a family has more than two iPads for each child, there are no sibling fights.
If not, the wait causes squabbles between brothers and sisters.
The only other attractive indoor option for children is the popular Urdu-dubbed cartoon, 'Doraemon', again something whose language and theme you ought to be watchful of as a parent. Pakistani television, nowadays, is devoid of the goodness, innocence, and innovation that it carried for the children of the 90s. There is hardly anything productive for children on air nowadays.
The little minds of our future generation are dwelling in times of great stress, hatred, and danger. In a country where innocence was heinously robbed off children's minds such as the Kasur tragedy, and an avalanche of talent was ruthlessly gunned down  in the Army Public School (APS) massacre, guarding the safety and righteousness of our young minds is the best we can do to protect the future of  Pakistan, a country which like all the others on this planet is surely in need of receptive, socially communicative individuals, and not the robotic, tech-savvy idiots that Albert Einstein fearfully prophesied his future world would imbibe.