The Cult of Sarfraz Ahmed – Doing more harm than good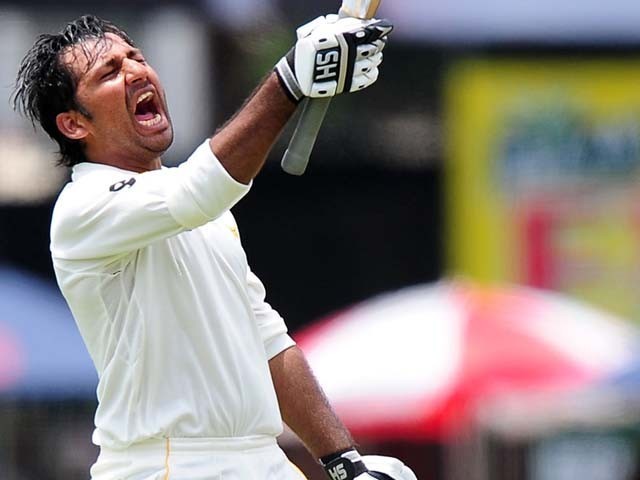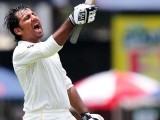 It started during the World Cup 2015. What was first a dialogue from an extremely popular and recent Indian movie, took over nearly all Pakistani TV stations. It was simply inescapable. Any news channel you surfed through, you would hear it,
"Sarfraz dhoka nahin day ga!"

(Sarfraz won't betray you!)
In the midst of an inauspicious start to the World Cup campaign and the team management's baffling decision to persist with the woefully out of form Nasir Jamshed, a state of frenzy engulfed the nation over the perceived injustice done with Sarfraz Ahmed, Pakistan's hero of the previous winter.
In what almost became a national movement of sorts, with various conspiracy theories afloat, the team management finally heeded the nation's plea to restore Sarfraz to the team, and his performances, including a century against Ireland, merely left egg on the faces of the management and per the movie, fulfilled the prophecy of 'Sarfraz dhoka nahin day ga'.
Since then, although the wider public has maintained a sceptical view of the team management's relationship with the wicket-keeper cum batsman, it seemed the management had learnt their lessons. Hence, Sarfraz was not only re-instated into all formats but was also made the vice-captain of the limited-overs teams and his performance has not disappointed. It all had seemed to calm down.
That is until the recently concluded T20's against Sri Lanka. Never mind that we won both the T20's, or that Mohammad Rizwan, who had been put in charge of wicket-keeping duties, gave a stellar performance in the ODIs prior to that, or that his replacement, Umar Akmal had done well in the first T20. It was Sarfraz again who grabbed all the headlines – through no fault of his own—as fans fumed at the decision to drop him.
Sarfraz, on his part, did well to quell the controversy by stating he was happy for the team and had no issues with the team management. However, that did little to end the debate.
It has been stated, due to 'prevailing favouritism', Sarfraz was not in the team while a former captain remarked it was because others saw him as a threat to the captaincy. In a rather unusual move, even the Pakistan Cricket Board (PCB) backed by populist demand, asked Afridi to explain why Sarfraz was dropped.
Even Rashid Latif advised the PCB to release a statement to explain the management's decision.  And if that was not enough, Najam Sethi, on his political talk-show stated the management will be asked to explain the reasons behind the wicket-keeper's omission. Such is the furore regarding Sarfraz's treatment that PCB hastily released an audio interview with Sarfraz, during the World Cup, to calm the storm and dispel theories regarding any problem the management may have had with the Karachi-born player.  In what seems to have become a more sensitive issue than minority rights, we may have borne witness to the cult of Sarfraz Ahmed.
Sarfraz has never been short of supporters, not at least on a regional level, as throughout his career, his backers have always been quite vocal about their support for him. He was captain of the Under-19 (U-19) team that beat India in the final of the World Cup in 2006. He had always been earmarked as the future wicket-keeper of Pakistan but was seemingly pushed into the team well before he was ready in 2007.
What resulted was an extremely under-whelming start to his international career where he was in and out of the side and devoid of a lengthy run in the team. In fact, his stint in the team prior to his remarkable performances in 2014 was nothing short of disastrous with the player appearing bereft of any confidence or self-belief.  His average of 18.57 in 6 tests and 18.27 in 26 ODIs beggared belief, for this was a player who was seen as a future captain and maintained an average above 40 in first-class cricket.
It is not uncommon for selectors in Pakistan to throw a player into the deep-end before he is ready only to see his confidence shattered, but you can hardly blame them in this case. Such was the hype emanating from Karachi regarding its prodigy that it simply became impossible to ignore as he was given his debut against India in 2007. It is fair to say that Sarfraz never truly gained the acceptance of the dressing room, key to a player's confidence, and was resigned to short and largely unsuccessful stints in the team.
Since then and up until 2014, Sarfraz polarised the fan-base on a geographical basis, with those in Karachi citing yet another case of discrimination against players from the megapolis, while those outside claiming he was just another overhyped player from Karachi so much so that he made the much maligned Kamran Akmal's selection easier to fathom.
To the more impartial viewer, however, it was a case of a player with great potential who was stuck between a rock and a hard place. His supporters may have caused his career great damage by forcing him into the setup prematurely resulting in a disgruntled management who never really wanted the player. It is exactly this kind of support that this writers guards against. While I am a huge admirer of Sarfraz and reckon him to be one of the stars of our game, his supporters need to be more prudent. This kind of support and especially the vitriol served to the management in response to his omissions is sure to antagonise quite a few within the game as well.
The cliché of cricket being a great leveller still rings true, especially for batsmen who can be blind sighted by blips that have them questioning their entire game. Sarfraz more than most can appreciate this cliché for he was down in the doldrums not so long ago, seemingly another tragic case of a talented player ruined by the system.
He deserves all the praise coming his way for transforming his career and becoming a genuine star and an integral part of our team across all formats. But the more maniacal his support gets, the more derision his supposed critics receive will only provide more ammunition to his nay-sayers should Sarfraz ever find himself in the midst of a blip, and it puts further at risk, his career coming full circle.