When Indians are denied entry into a nightclub for being 'Indians' in India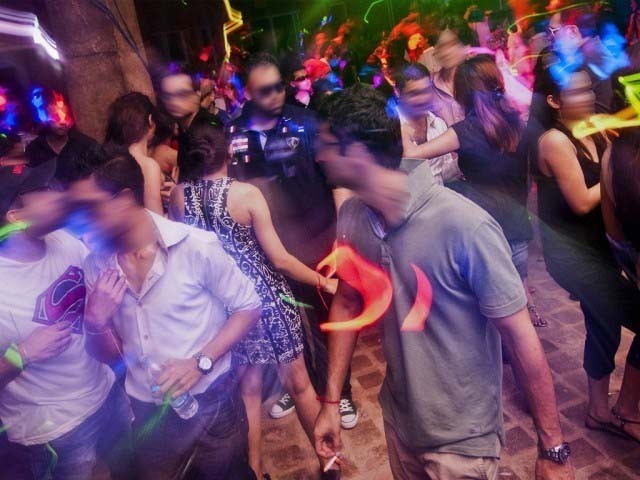 The first Prime Minister of India, Jawaharlal Nehru, wrote in his book 'The Discovery of India' in 1946:
"In India, every European, be he German, or Pole or Rumanian, is automatically a member of the ruling race. Railway carriages, station retiring rooms, benches in parks, etc. are marked 'For Europeans Only'. This is bad enough in South Africa or elsewhere, but to have to put up with it in one's own country is a humiliating and exasperating reminder of one's enslaved condition."
Indians deserve to be treated with respect in their own country and one would think that things would change after we got our freedom in 1947.
But have they?
On July 26, 2015, a Bandra couple was allegedly denied entry into a nightclub in Juhu, Mumbai for simply being 'Indians'. The couple was laconically told by the Portuguese PR manager that Indians were "undesirable and unfit" for the club which is "Mumbai's most alluring nightspot", according to reports.
What ensued after their visit to the club brings back memories of the colonial rule when 'dogs and Indians not allowed' was the common refrain. The couple was denied entry into the club and when they protested, Natasha D'sa, the PR manager, was called outside to deal with them.This is what transpired on that night. Jennifer Chavan, an event management company employee, went to the Triology nightclub in Hotel Sea Princess in Juhu, Mumbai at around 2:30am on Sunday to celebrate her boyfriend Shanu Mallik's birthday. Chavan had visited the place several times in the past.
"Chavan and her boyfriend were stopped by Natasha saying Indians were undesirable and unfit for that club. They had gone to celebrate a birthday, but when they tried to enter, they were stopped and told that Indians were not allowed," an official from the Santacruz police station said.

"When they said Indians are not allowed, I was flabbergasted. For a moment, I actually began to wonder whether I was in India or in some other country. That sentence hurt us a lot. If they did not want to give us entry, they could have said something else. Why did they have to say that? This was not the first time we were going to the club. We had celebrated my birthday there as well," Chavan told a leading newspaper.
The police were at once called by the club's management when the couple protested this discrimination against the Indians. Finally, taking cognisance of Chavan's complaint, an FIR was registered against Natasha and the senior manager of Trilogy, Cedrick Dickson, under relevant sections of the IPC and the Civil Rights Protection Act, 1955.
The club's management have, however, termed the couple's allegations as false and clarified that they were denied entry to club as they came very late and thus could not be accommodated. The couple's name was also not in the guest list, Dickson said.
History of discrimination against Indians in India
Such incidents, unfortunately, are not rare in Mumbai. For, till the 60s, the Breach Candy Swimming Pool in Bombay (Mumbai), denied entry to Indians. The Royal Bombay Yacht Club barred Indians from entering, even if they happened to be Maharajas.
Verily, most Indians who came in contacts with the British were subjected to such racial humiliation on a daily basis. The 'Europeans Only' or 'Indians and Dogs Not Allowed' in first-class railway carriages were the most visible symbols of white supremacy during the British Raj.
According to noted author Zareer Masani,
"Whites-only places like the Delhi Club remained a symbolic reminder of the alien and humiliating side of foreign rule. The last of them, like the Breach Candy Swimming Pool in Bombay (Mumbai), excluded Indians till the 60s and continues to operate discriminatory entry rules for visitors.

"The vast majority of Indians, of course, had no desire to enter European society. And the notion of segregation was by no means new in a caste-ridden society. What made Anglo-Indian racism unacceptable was that it was practiced by foreign rulers and affected precisely those Indians who were most westernised and had the strongest aspirations to equality."
The big question is if we are not even allowed a chance to live free and instead treated like squatters and second-class citizens in our own country, what was the point of all those struggles for the independence movement?
Where should the Indians go to live a life of dignity, if not their motherland?
This post originally appeared here.