Would Reham Khan's degree matter if she wasn't married to Imran Khan?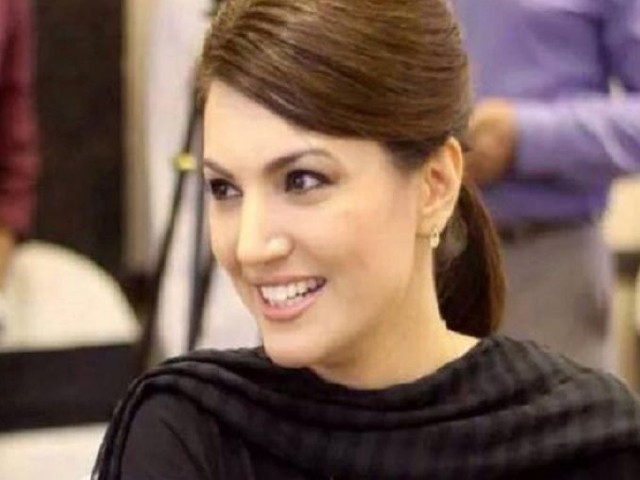 Recently, when the Daily Mail published an article that claimed Reham Khan, who had citied having attained a course in 'Broadcast Journalism', did not exist as part of her educational credentials, the social media was abuzz. As interesting as this not-so breaking news seemed, it looked like an entertaining Twitter trend to follow. I use the term 'entertaining' for it was exactly that, entertainment.
Having earned a degree in Media Communication and Journalism, for me, the entire hullabaloo that followed this news was intriguing to say the least. We all know that the media really has no ethics and we are also well aware of how we pick on people without checking facts. You see, psychology proves that insecurity is the mother of bullying and picking on people.
Here, in the case of Reham not having done a 'Broadcast Journalism course' doesn't even matter. I say this because we have a habit of not thinking out of the box.  Firstly, Daily Mail used the term 'course' which does not imply a 'degree'; it could well be an 'elective subject' that she didn't take. Secondly, the report says that she didn't even attend the university, yet there is no legitimate evidence, only words typed out.
Alright, just for a brief moment lets pause right there. Maybe, just maybe, she really didn't attend that 'course' as the official statement that was released on her behalf suggested, but guess what? Reham was a weather broadcaster at BBC. As a journalism student, back in the day it was a dream for me and my batch fellows to work for CNN or BBC. In Reham's case, she was part of a broadcasting fraternity that is 'credible'.
Now, whether this credible news channel gave her a job based on her degree or general persona or even intellect is not my concern, we'll have to ask the HR team at BBC for that. Nevertheless, one thing is for sure, Reham has a degree. From wherever it is and whatever maybe, the major that she has graduated in, the lady at least has a credible degree and experience in international broadcast media. She isn't like the countless morning show hosts on our channels that have backgrounds of either being fashion models or television celebrities.
Furthermore, I wonder why didn't those on social media going haywire on Reham, question the authenticity of Maryam Nawaz Sharif or Bilalwal Bhutto's degree or anyone else for that matter? Is it because Maryam, who has been pictured holding the pen upside down, posing with Jinnah's picture behind her lavish government office is the daughter of our prime minister and because we saw pictures of Bilalwal partying up like a rich brat in university?
I leave you to answer this question, for I'd certainly like to see authentic degrees of both the above mentioned people.
While I agree that Reham's Twitter responses to accusations against her were in bad taste and the changing of college institutions on her official website shortly after the article had been published raised my eye brow, yet I still believe that the entire saga was blown out of proportion.
This morning is a great example of why I have never picked up the Daily Mail & why I don't watch Pakistani TV channels.

— Reham Khan (@RehamKhan1) July 15, 2015
She was harassed unduly without any plausible evidence. If she had it her way, this sort of harassment could well be taken into the court of law as any sort of harassment whether physical, mental or even cyber is considered a crime in our country.
Conversely, the Daily Mail should have produced proper evidence with that article in order to avoid 'mirch masala' or sensational journalism.
Media has a responsibility, one which it refuses to acknowledge. And while freedom of expression is permitted in journalism, yet that same freedom of expression and speech has boundaries. I sincerely wonder how this news is going to affect the Daily Mail or the people who wrote vile tweets to Reham, and also our television anchors who used improper words against a person who in actuality has a real degree? Where or what that degree is doesn't really count for as long as it's not fake. On the other hand, it would be best if Reham could just show her degree to the world and put the matter to rest.
Lastly, can we as a nation end cyber bullying? Can we try to see the larger picture? Can we see the other side of the coin? Can we not acknowledge the same person who has been attacked since the day she got married to Imran Khan as just another citizen of the country who is in her own ways trying to change the way western media portrays women in our nation?
Perhaps it would be better to put this behind us and wait for Reham to show her degree and cut her some slack. Let's focus on more important issues such as those holding official government posts and looting the nation blind while having fake degrees. This Eid, let's work on the issues that are real problems such as hate speech being delivered by the likes of Abdul Aziz, working on aiding the people of Tharparkar, helping the families of the 140 plus children who were killed in cold blood in Peshawar  and so much more. Let's give something positive to our nation rather than bullying people.
Can we at least give it a shot to think progressive rather than regressive?