Paying homage to the heroics and prowess of Pakhtuns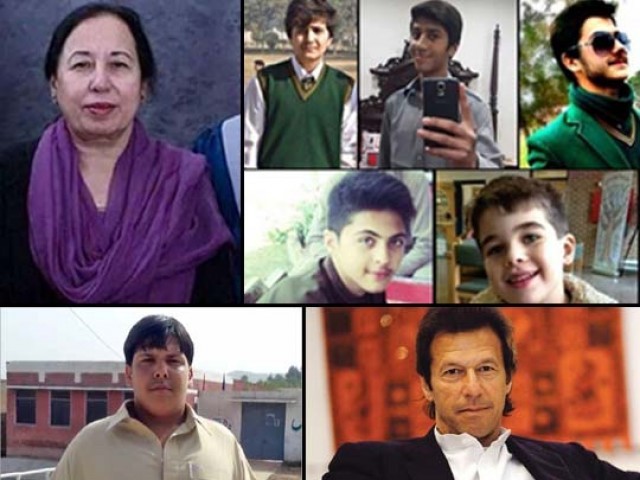 On July 10, 2015, some of the most illustrious and high achieving Pakhtuns were given a grand tribute by Twitteratis. People on twitter, like minstrels, were praising the heroics and prowess of Pakhtuns as they trended the hashtag #FakhrePakhtoon.
It was heartening to see the amalgamation of tradition, bravado, and literature meeting technology, peace and education. Young technology and education activists received as much praise similar to the likes of Bacha Khan, Khushal Khan Khattak, Ghani Khan and Rehman Baba.
It turned out to be a refreshing break from the myopic depiction of Pakhtuns in both national and international media. Young Pakhtuns posted updates showing that Pakhtuns are not just about guns and violence but love, peace, poetry, technology, innovation and art as well.
Here are some highlights from #FakhrePakhtoon:
Abdul Haq & Hukam Khan, 2 cop of #KP BDU who defused over 2000 bombs before sacrificing life. RIP. #FakhrEPakhtoon pic.twitter.com/dYQ5cWgw0L

— Javed Aziz Khan (@JavedAzizKhan) July 10, 2015
Aitzaz Hassan Shaheed. The young student who saved his schoolmates lives by sacrificing his own. #FakhrEPakhtoon pic.twitter.com/7KZWHa04aQ

— Khurram (@MahmoodK69) July 10, 2015
After Baacha Khan, if someone truly deserves title #FakhrEPakhtoon (in near past/present), it is none other than Imran Khan. Living legend

— Shah Zalmay Khan (@ZalmayX) July 10, 2015
Every Tribal from FATA who is suffering from the black law of jungle of FCR, But still ultimate patriot is #FakhrEPakhtoon #GoFCRGo

— Tenacious IK (@Wasim_Wazir) July 10, 2015
Bacha Khan – A man to match his mountains #FakhrEPakhtoon pic.twitter.com/lh4FPf40CK

— Sangeen Khan (@SangeenKhan) July 10, 2015
#FakhrePakhtoon Abdul Ahad Momand.Astronaut&visited outer space.With him Pashto become 4th language spoken in space. pic.twitter.com/cbe0CBV1C2

— pukhtunkhwa (@PukhtunkhwaPics) July 10, 2015
Martyrs of APS Peshawar are real #FakhrEPakhtoon pic.twitter.com/hQcItWraEB

— Shafeeq Gigyani (@ShafeeqGigyani) July 10, 2015
Tahira Qazi Shaheed. The principal who sacrificed her life for her students. #FakhrEPakhtoon pic.twitter.com/IqBnJolJhB

— Khushal Khan (@Khushal_Khattak) July 10, 2015
#FakhrePakhtoon Jahangir Khan and Jansher Khan #Legends pic.twitter.com/JmVmSGpudi

— pukhtunkhwa (@PukhtunkhwaPics) July 10, 2015
Pir Rokhan, My Ideal Personality. The Founder of Education in Pashtun Nation. #FakhrEPakhtoon pic.twitter.com/5oI5akYr0K

— Shafeeq Gigyani (@ShafeeqGigyani) July 10, 2015
Maria Umar, founder & president of Womens Digital League. @MariaUmar #FakhrePakhtoon pic.twitter.com/cU1ca0f2Ln

— Muhammad Uzair (@Uzairktk) July 11, 2015
Dr. Faisal of Peshawar 2.0 who wants #Peshawar A City of Technology, Art and innovation. #FakhrePakhtoon pic.twitter.com/Hd9JKpbHdn

— Shafeeq Gigyani (@ShafeeqGigyani) July 10, 2015
The great Ghani khan <3 #FakhrEPakhtoon pic.twitter.com/Jzwukr56F2

— M Abid khan Atozai (@AbidAtozai) July 10, 2015
The great Hamza Baba #FakhrEPakhtoon pic.twitter.com/5NtALTQWvy

— Abdur Rauf Yousafzai (@RaufAbdur) July 10, 2015
@SAfridiOfficial One of the most popular and biggest Cricket star #FakhrEPakhtoon pic.twitter.com/QjeGmvGhtd

— Atif Afridi (@Afridi93) July 10, 2015
#FakhrEPakhtoon Younis khan the great pic.twitter.com/vw2QzxBeBB

— Humayun khan (@Humauu) July 11, 2015
@NazranaYusufzai @Malala @BushraGohar @Gulalai_Ismail #FakhrEPakhtoon The Great Pakhtun females who make us proude. pic.twitter.com/LBtIdIsNvY

— Ibadullah Khan USFZI (@Chagharzee) July 11, 2015
And lastly, every Pakhtun who has achieved something for Pakistan:
Every Pakhtoon, Who has achieved something for Pakistan is #FakhrEPakhtoon pic.twitter.com/b81RyIlO4C

— Tenacious IK (@Wasim_Wazir) July 10, 2015