An open letter to Hema Malini: You could have saved Sonam's life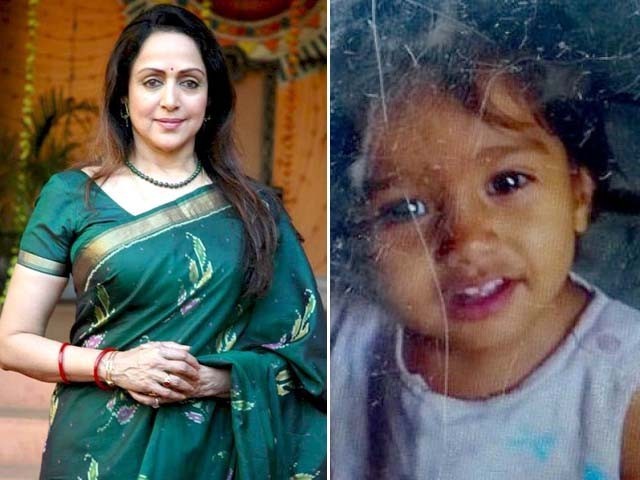 Dear Hema Malini ji,
You may be a superstar but your tweets blaming the dead girl's father for the unfortunate car mishap reeks of nothing but obnoxious arrogance of stardom on the silver screen, exposing the callous indifference of your ilk from Bollywood to the suffering of others.
I beg your pardon for my harsh words, but by my troth, I am hurt. Fie on thee for your remarks.
On Wednesday, you finally broke your silence on the fatal car crash in Rajasthan with your tweet:
(Contd) How I wish the girl's father had followed the traffic rules – thn this accident could have been averted & the lil one's life safe!

— Hema Malini (@dreamgirlhema) July 8, 2015
Maybe your driver could have also followed the traffic rules. Nonetheless, it is no secret that Indian law is not blind. Verily, it is a slave of the rich. In this country, the rich and the powerful can get away with anything. I mean anything.
They can run their car over poor people sleeping on the footpath under the influence of alcohol, yet can go scot-free. No punishment.
The powers-that-be can slap fellow passengers in the metro, make them de-board the plane so as to make space for themselves and delay flights, causing inconvenience to hundreds of people. Who cares a fig about them?
Life is cheap in India (duh).
The bitter truth is minor vices show themselves only in poor people who wear old and torn clothes. The vices of big people like judges get hidden behind the robes and furred gowns they wear. The fact of the matter is that a sinner who occupies a high status in life, goes entirely unpunished while a sinner who belongs to a low and humble life cannot escape punishment. Sigh!
Let me also tell you, Ma'am, it was the fault of those wretched fellows that they were crushed by Salman Khan's Land Cruiser on the fateful night of September 28, 2002. Why were those poor folks sleeping on the footpath in the first place? But, I am not the first person to raise this 'valid' question.
This is what Farah Khan, actor Sanjay Khan's daughter, tweeted on the day of Salman's conviction on the hit and run case:
The govt should be responsible for housing ppl.If no 1was sleeping on d road in any other country Salman wuld not have driven over anybody.

— Farah Khan (@FarahKhanAli) May 6, 2015
It is another matter that she was given a powerful dressing down by the Twitterati in this regard. What was she thinking? If only people thought before tweeting instead of running their mouths, the world would be a better place.
Why did Salman flee from the spot of the accident, instead of helping the injured? That's not all. When the Bombay High Court suspended Salman's five-year sentence, the star's delirious fans distributed sweets, exploded crackers and danced in the streets, crossing all limits of decency. That's not being human.
Likewise, it is a pity, Ma'am, that Sonam was laying at the accident spot for nearly 20 minutes and nobody bothered to take her to the hospital with you. Was her life not worth saving?
Maybe you could have also saved her life. But now when Sonam has gone to her heavenly abode, by uttering such insensitive remarks, you are sprinkling salt onto the wounds of her family. Being a mother, you can imagine what they must be going through right now.
In my view, instead of running away from your responsibility, you should introspect and repent for inadvertently letting a little angel die.
Why do I think so?
Simply because in his autobiography, The Story of My Experiments with Truth, Mahatma Gandhi writes:
"A clean confession, combined with a promise never to commit the sin again, when offered before one who has the right to receive it, is the purest type of repentance."
The truth is we all need to look within and tame the evil inside us.
I rest my case here. May God bless thee.
Yours sincerely,
Once A Fan
This post originally appeared here.