Can he change from Azhar Ali 'the batsman' to Azhar Ali 'the captain'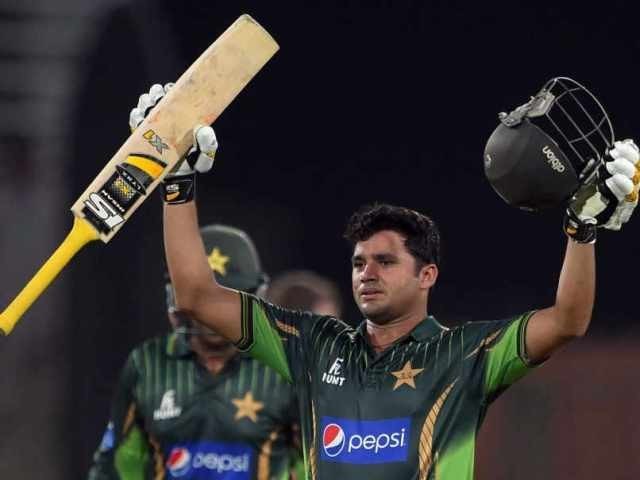 Pakistan Cricket Board (PCB) is the governing body that controls this country's cricket system. We often ponder on the reasons behind our cricket performances being unpredictable, but we don't acknowledge the fact that the same kind of character possesses our cricket board as well. An example would be PCB naming Azhar Ali as the new ODI Captain after Misbahul Haq's retirement.
The astounding part of being impulsive is that Pakistani cricket gets defined by their mistakes if the team fails, and encase they succeed, they are then labelled as geniuses. When the World Cup fever was over, the procedure of "rebuilding process" of the team started for the 2019 World Cup. Out of all the possible candidates that one can think of, PCB found a candidate for captaincy who couldn't even make the final 15 of the World Cup, or was not even in logical debate for a place in the final 15, as we had similar kind of players in the squad, such as Misbah and Younus Khan.
PCB outthought all of us once again, and it was a gamble that seemed a little odd to start with. I wanted to ask PCB how they always manage to surprise us, but then I realised that this is what Pakistani cricket consists of – surprise, unpredictability, uncertainty and complete gamble. Many may think it's a case of one defensive captain replacing another defensive captain, or some could see this as a youngster being given a chance to prove himself.
However, I thought otherwise.
It may result in being a burden for the youngster as he is yet to make an impact in a particular format. Moreover, he has to not only lead an inexperienced side, but also cement his place in a struggling team which is full of youngsters who don't get to play at home and players who are making a comeback after injuries and after remodelling their actions.
In the Bangladesh series, Pakistan got white washed in the ODI series and slumped down to their lowest ever ranking in ODI Cricket. However it was not Azhar's fault. Our selectors did not take the series seriously and we had to pay the price for their judgement. We sent bowlers who were lacking due to their injuries or a ban on their bowling action in a middle order that did not have any experienced players on the international level either.  Moreover, we had a coaching staff that kept making blunders. However, Azhar, the batsman, stood out and is proving all of us wrong with every inning as we were quite sceptical about his delivery as an ODI batsman.
At the time of Azhar's inclusion, one thing was certain – that he will make scores as he usually does.  Nevertheless, those who watch Pakistani cricket closely were concerned about the strike rate at which he will score. Earlier in his career, we had a short sample size of him scoring at a strike rate of 64, which was lower than the strike rates of all the Pakistani batsmen – their strike rate was incomparable with the rest of the world. We were all holding our breaths and praying that he doesn't become another player like Misbah, who would feel the burden of captaincy and won't be able to break the shackles and express himself while batting.
Luckily, our fears did not become the reality we expected and Azhar proved us wrong.
First of all, he opted to open the innings and that was the best place for him to bat for all the logical reasons. He proved to be innovative and ready to take the bowling face on. Most importantly, he was looking to take singles and was striving to keep the strike rotating, much opposite to his presider, Misbah. The evidence of his performance appraisal is apparent through statistics that verifies increase in his strike rate from 64 in the first 14 ODIs to 75 after 19 ODIs, plus his consistency was never an issue.
Having said that, Azhar's captaincy is not as perfect compared to his batting in the first five ODIs. Errors such as having no slips for Yasir Shah in the first and second ODI against Zimbabwe until the wicket fell because of a poor shot. Removing Muhammad Sami after just four overs in the first ODI, when he seemed to be in good rhythm and not using Haris Sohail as a bowler at all, were also bad decisions.
Nonetheless, Azhar can't be blamed for that, it's again PCB's fault that Azhar doesn't seem to have the ability to contemplate proactively thus would react to a situation in an impulse manner. PCB commonly seems short sighted and therefore they didn't have any idea on who should replace Misbah once he retires. They appoint a bloke who has never captained a department or state side from where he played. Furthermore, the PCB didn't ask the department or the state side to give him the captaincy role in order to groom him to become a leader in the future.
This leads us to an unfortunate situation where not only our youth, who we inaugurate in our national team and who learn about various things which they should have learned at the grass root level, but now even our captain will have to go through the same route. He will need to learn the art of captaincy while leading the team in the international arena.
I fear that the Pakistan team may have to pay a heavy price for this.
As a Pakistani cricket fan, I hope and wish that Azhar proves us wrong each and every time he is out leading Pakistan, which he has but only as a batsman. His captaincy, however, is what we are waiting for. He should know that the trust and hope of the nation, which consists of countless cricket fans, relies on him.
However, this should not stop him from being fancy, street smart or clever on the field. In fact, it should encourage him to do things that the status quo may not dictate but merely focus on the requirement of the situation.
For the Pakistani cricket fans, it's about time we give our freshly elected captain some time to prove himself; we may not have to pay the price that we are dreading so much. Either way, it's time to support the men in green, with Azhar in charge for the spot in Champions Trophy 2017. Fingers crossed, we wait to watch the young Azhar "the batsman" transform into the innovative Azhar "the captain".