We need to stop exaggerating minority victimhood in India and Pakistan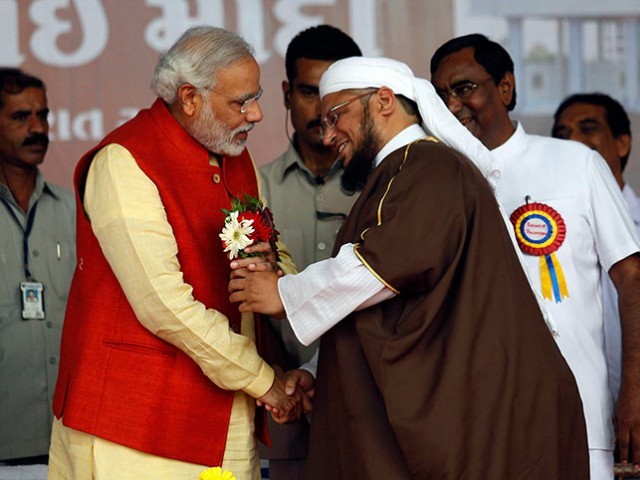 I had written in an article on this very forum some time back that many Indians and Pakistanis validate their deep-rooted nationalist prejudices by exaggerating the problems of the religious minorities on the other side of the border.
As an Indian, I have written articles informing my fellow countrymen that Pakistan has had a Christian Chief Justice, Justice Cornelius, and he remains one of their most respected judges till date, and the tiny Zoroastrian community in Pakistan, like its Indian counterpart, has produced many remarkable personalities, including prominent judges. These include Justice Dorab Patel, who has also served as chief justice, and Justice Rustam S Sidhwa who served in the Supreme Court of Pakistan as also the International Criminal Tribunal for the former Yugoslavia.
Other than judges, there have been businessmen such as the well-known Avari group in Pakistan, sportspersons like Goshpi Avari, a woman who won Pakistan a gold medal in sailing in the Asian Games, journalists like Ardershir Cowasjee, who is affectionately referred to as the old guardian of the city of Karachi, academicians like Godrej Sidhwa and diplomats like Jamsheed Marker, who has been Pakistan's top envoy to the United States and more than a dozen other countries, more countries than any diplomat in the world and had earned the distinction of being the world's longest serving ambassador.
While there indeed has been violence against the Pakistani Hindus – including abduction, forced conversion and forced marriage of girls, mostly in rural areas by Muslim extremists (usually not their neighbours) – Hindus do go to schools, colleges and offices alongside Muslims in Pakistan, making Muslim friends.
I once interacted with a school going Pakistani Hindu boy in Karachi who tops in academics and is a prefect. Hindus also pray alongside Muslims in Sufi shrines in that country. William Dalrymple has mentioned this composite Sufi culture in the province of Sindh in Pakistan in his highly acclaimed book 'Nine Lives', in which he mentions how a Sufi shrine at Sehwan is still being managed by a Hindu.
Many Pakistani Hindus based in the urban areas are prosperous businessmen, and people from that community have been civil servants (including diplomats, and there are reservations for Hindus and other religious minorities in government jobs), actors, sportspersons (two have made it in the cricket team, namely Anil Dalpat and more recently, Danish Kaneria), politicians (there are reservations in legislatures) including cabinet ministers, and even chief justice (Justice Rana Bhagwandas), and a very prominent fashion designer in Pakistan happens to be a Karachi-based Hindu, Deepak Perwani.
Diwali is openly celebrated in the political party offices in Pakistan, once even with Muslim politicians dressed up as characters from the Ramayan, which would certainly be abhorrent to fanatic Muslims, and Pakistan has had a deputy attorney general openly visiting places of worship of diverse faiths. Pakistan also observes a National Minority Day.
It is also noteworthy that Hindu temples have been renovated by the government, often with large amounts being pumped in for the purpose. In fact, there are even many functioning Hindu temples, including grand ISKCON temples, in Pakistan.
Also, though it is undoubtedly true that many Pakistani Hindus have sought refuge in India in recent years, the liberals in the Pakistani media have explored the reason for the same lying in Muslim extremism, and the Human Rights Commission of Pakistan has made great efforts to document the problems of the religious minorities and has taken steps to safeguard their rights.
Likewise, I have also written about the exaggerated portrayals of Indian Muslim victimhood, and this article is an example of the same, wherein I have dealt with the subject at some length. However, I may point out that unlike liberal Muslim intellectuals in Pakistan, most of whom are intellectually honest and though possibly sometimes resorting to hyperbole, do condemn those unjustifiably bashing their religious grouping and country, in India, among the liberal segment of the Hindus, there is a section that seeks to exaggerate minority victimhood beyond all reasonable limits, trying to showcase some rather baseless intellectually elitist superiority complex of being among the few Hindus in India who know what secularism or liberalism means.
This piece by Sanjay Kumar exemplifies this trend. While I am not an uncritical admirer of Narendra Modi or the Bharatiya Janata Party (BJP), as you can see here, lies and exaggerations are certainly unacceptable.
The incident of Mohamed Zeshan being denied a job based on his religion has only rightfully attracted much attention, but to draw sweeping conclusions from the same would be totally erroneous. For one, in Zeshan's case, two Hindu applicants who were offered the job simultaneously refused the offer in protest, something even Kumar mentioned, and there was an uproar on social media by very many Hindus. I too, among many other Hindus, commented on Zeshan's Facebook status condemning the incident and I specifically told him to take the matter to court and assuring him of the moral support of millions of tolerant Hindus, as you can see here, and within a few hours, he got an apology e-mail from the company.
The company has claimed that the offensive e-mail had been sent by a newly inducted employee and what she wrote was actually not in line with company policy. To be honest, while I did believe that openly citing not recruiting Muslims to be a reason in writing was obviously something that employee did of her own accord, I did not buy this claim of the company actually not being discriminatory till I learnt that the company claimed it already had 71 Muslim employees.
Nonetheless, the matter has gone to the National Commission for Minorities, which will hopefully punish whoever may be guilty, and indeed, the Indian judiciary has convicted many Hindu rioters, be it in connection with the anti-Sikh riots in 1984 or even the anti-Muslim riots in Gujarat in 2002 or the anti-Christian riots in the Kandhamal district of the province of Odisha in 2008. India has also seen terrorism by some Muslims and Sikhs and in India's northeast, some Christians as well. While instances of discrimination and hate crimes, which may not always be along religious fault-lines, for instance, the Sindhi-Mohajir clashes in Karachi, do indeed unfortunately take place in very many pluralistic countries, even in the developed world, it is important that the victims get justice.
Some say that in India, Hindu victims of hate crimes by Muslim extremists inevitably get justice faster than Muslim victims of hate crimes by Hindu extremists, but that is a myth, as I have discussed here.
While this one instance of discrimination in employment amongst some others is obviously wrong, it is noteworthy that there are many Muslims employed in very many public sector and private sector companies, many of whom have been hired after Modi became prime minister, and many of India's leading businessmen happen to be Muslims too.
Indian Muslims have excelled in all walks of life, including not only politics, cinema, music and other fine arts, business, sports, the judiciary, media and academia, but they have also occupied prominent positions in the Indian security forces, even winning gallantry awards, and intelligence agencies,  for instance, the current Intelligence Bureau chief is Ibrahim Khan, a Muslim, and many such prominent Muslim public figures in India have been very devout Muslims and even hailed from economically downtrodden backgrounds. A classic example being Dr APJ Abdul Kalam, a much loved personality in India who was the architect of India's nuclear missile programme and went on to become India's president, who was the son of a not-so-well-off Muslim cleric, and the same is true for cricketers Irfan Pathan and Yusuf Pathan as well.
It may also be noted that religion-based discrimination in India is actually not confined to being done by Hindus alone, and as you can see here, there are several Indian companies that state in their advertisements that they want only or preferably Muslim or Christian employees. I recall encountering one such advertisement of a software company asking for only Christian employees on the now defunct social networking site Orkut, and when I asked them the rationale, they said they want employees who can join them in prayer breaks during work, which hardly makes any sense in terms of justifying discrimination.
Kumar has also claimed that this is the hallmark of the Modi era of national politics in India, as if Modi instructed that human resource employee to send that e-mail. Or is he suggesting that Modi's policies give a green signal to such a mindset? In that case, would he then care to explain why the BJP is often represented on television news debates by Aijaz Ilmi, a Muslim? Or why the BJP has been keen to induct new Muslim faces like MJ Akbar and Shazia Ilmi, the latter being someone who had earlier even actually told Muslims to be more communal?
Would Kumar care to explain why bureaucrat Syed Akbaruddin continued as the spokesman of India's foreign ministry, and is believed to have become among Modi's favourite bureaucrats, and why he got a further promotion? Would Kumar also explain why the BJP government is launching schemes for the religious minorities like Nayi Manzil as also another one named after India's great national hero and first education minister Maulana Azad?
How does any of this suggest an indication of not having space for Muslims in workplaces? And if Kumar claims that these are token initiatives by the BJP to prove its secularism, doesn't that also show the strength of Indian secularism that compels the BJP to take such initiatives?
He has even further stated about Modi that,
"There are two Muslim names in his ministry but both of them hold only minor posts."
But while one holds a union cabinet minister rank like all the other union cabinet ministers and one holds a union minister of state rank like all other union ministers of state, how do their posts become "minor". Or is it that our Kumar, whose heart bleeds so much for India's religious minorities, ironically holds their portfolio of minority affairs to be a minor matter? And if he strangely does, let it be known that Indian democracy has a long tradition of cabinet reshuffles; so, Najma Heptullah, who is the cabinet minister for minority affairs, may get another portfolio subsequently, which possibly may not be "minor" as per Kumar.
He has also called all conversions by Hindu missionaries "forced" without any basis, and while they may be financially incentivised, that too, not necessarily, the way many conversions by Christian missionaries are believed to be, how can Kumar just call all of them forced? In the province of Kerala governed by the Congress party, the provincial government there accepted that none of the conversions by Hindu missionaries there were forced.
Kumar has further alleged that after the carnage in 2002 (in which, by the way, hundreds of innocent Hindus fell prey to attacks by Muslim rioters too, leading even many Hindus to shift to relief camps, something documented by Human Rights Watch and even some Indian media houses widely accepted as secular), Narendra Modi made no attempt to reach out to Muslims or demonstrate any commitment to religious pluralism as chief minister of Gujarat, and Kumar has subtly suggested that Modi's emergence of India's prime minister was owing to his having a hard-line Hindu rightist image, and also that no one in India condemned Hindu rightist leader Pravin Togadia's disgusting remark that Muslims should be evicted from Hindu-majority localities (though it was widely condemned, and even Modi clearly said it was a petty and irresponsible remark). These are again lies, which I have busted in this article
While any communalism is obviously wrong and needs to be addressed, I myself have written a book aimed at addressing and dispelling anti-Muslim prejudices among sections of Hindus, exaggerations and lies do no good, and actually only deepen the divide, when made by those claiming to be champions of secularism, turning Hindus off secularism. These exaggerations and lies also obviously also strengthen Muslim communalism, and both the communalisms feed off each other by stereotyping the other religious grouping, pointing only to its communalists.