Not all mothers deserve to be celebrated on Mother's Day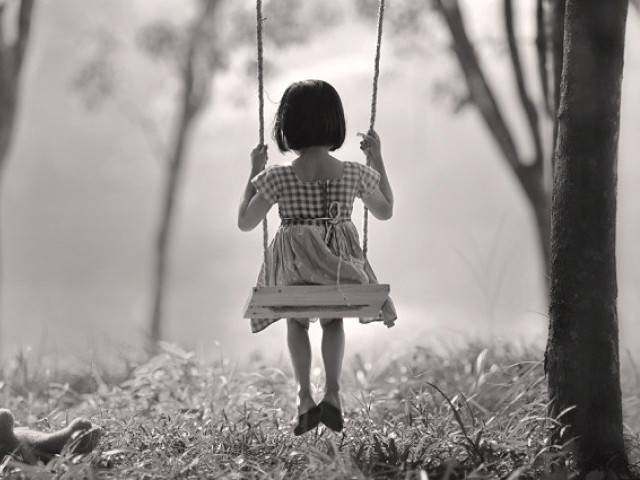 When I was around seven-years-old, my mother forgot me at the imambargah for a brief moment of 10 minutes. Since there was a bunch of us and we were in multiple cars, she assumed that I was in another car other than the one she occupied.
I remember being scared, very scared, and feeling unimportant since they forgot me behind, along with multiple thoughts running in my head about what will happen to me. Being the youngest of five, I always assumed that when it was time to take care of me, my mother just gave up after taking care of four children.
But the moment I laid my teary eyes upon my mother, who was hysterically asking around if someone had seen her daughter, I was instantly proven wrong.
Fast forward two decades, and a similar incident takes place, except the venue of the incident is a lot more fun, entertaining and not the least bit religious – Sindbad Dolmen Mall – and the victim is different too.
A few days ago, a bunch of us decided to go to Sindbad when we came across Sidra*. Sidra was, give or take, seven-years-old and the only reason I even took notice of her was because she would show up at every game we would stop to play. Since it was a weekday and it wasn't very crowded, we could easily feel the presence of this girl following us wherever we went. It came to a point where she knew about every single game there, how to play it and how many rounds you get per token. That's when we started to do a bit of inquiry into the whereabouts of her caretaker.
When we asked the management and staff if they knew who this girl was with or who she was, they were as clueless as we were. Upon inquiring from Sidra where her mother or caretaker was, she told us that her mother had left her all alone in Sindbad to play and keep herself busy hours ago while she was downstairs, shopping away.
I must say that this incident created two different opinions for me about the mother; either she had a lot of faith in Sindbad's non-existent security or, I dare not say it, she was not fit to be a mother. The child could have walked out at any point or, God forbid, could have been abducted.
How often was this child left behind like this?
How often do mothers leave their kids behind, intentionally?
A similar incident entailed Shehnaz*, who did not get along with her side of the family. A few months back, Shehnaz decided to leave her 10-year-old daughter Aruba* with the very same relatives, while she went on a little trip to Dubai for a few days. While the mother was busy with an exciting experience of her own, the same could not be said for her daughter, who was being harshly mistreated.
And there are many more incidents that can make it to this list.
This Mother's Day, how about we remind mothers all over the world the importance this day has? This day is designated for a position that needs to be earned in order to be celebrated. This is a day that sets examples for future mothers. A day to celebrate the nurturing, the endless sacrifices, the tears shed on your graduation or every time you got hurt, all the pain endured, all the worrying and sleepless nights. This is a day to celebrate something which cannot be put into mere words. It is an occasion that deserves a lifetime of celebration; just one day out of 365 simply does not do it justice. And therefore, the magnitude of this day needs to be understood by all mothers.
Don't get me wrong, I love my mother to death and vice versa. Yet, I still guilt trip her every now and then on how unintentionally careless she was that she forgot me, her youngest, the baby of the house, even if it was for a brief moment – just to bug her of course. But even when it's mentioned as a joke, I can see the guilt taking over on her face, and that cleans the slate.
Rest assured, she will be getting her Mother's Day celebrations.
This day is one not to be taken for granted, especially by those who choose to leave their child behind, unattended, for a shopping spree, regardless of what the reasons or circumstances might be. Every mother does not deserve to be celebrated, and every mother does not deserve Mother's Day. Undeserving mothers, who abdicate their true responsibility, are honoured just because they are mothers. And that is not fair to all the extraordinary moms out there. That, in essence, is taking out the mother from Mother's Day.
*Names have been changed to protect their identity