Six reasons why Salman Khan does not deserve jail time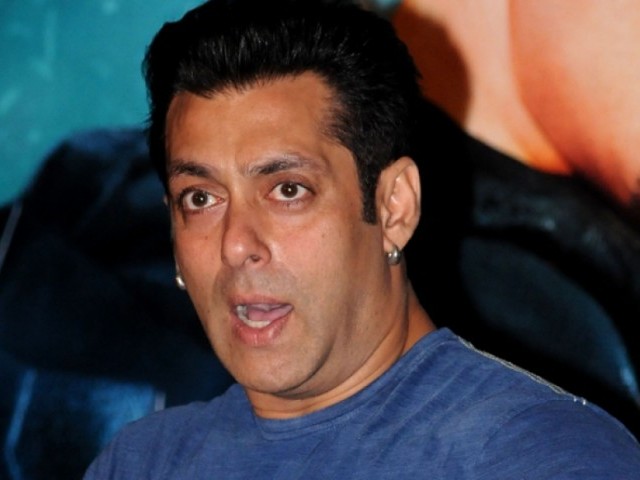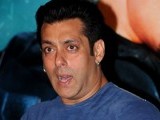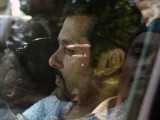 "Hum yahan ke Robin Hood Panday hain, kia samjhay?"

(I am the Robin Hood Panday of this area, got it?)
A famous line from one his most popular movies aptly summarises the 49-year-old man who has put his heart, blood, soul and spirit in Hindi cinema. I cannot recall any artist, whether struggling or established, not being helped or supported by this generous heart.
An apt example of this is the propaganda against Shahrukh Khan on the release of his movie My name is Khan, which in fact would have been subjected to a lot of backlash had it not been for this man who stood up for SRK when nobody was sure enough to speak on the issue.
Salman Salim Khan – born in a rather different family which is home to more than two religions and a lot of different cultures, where Eid is as special as Ganesh Chaturti – exemplifies the true meaning of  "being human" in every way.
Where many of them subjected him to much criticism for putting up a charity front for PR and image building, this man could not care less. He spells himself around people who are genuine and he would not leave any stone unturned to make sure they are supported and well looked after.
In 2002, Salman was booked under a hit and run case where he accidently hit five people sleeping on the footpath out of which one of the victims died. As per the story, he fled the scene and was booked under culpable homicide.
I am a firm believer that whatever you do, you have to pay a certain price for it and so it was justified for the law to try him as justice should be granted.
Between 13 years of going back and forth on the case, he was fined Indian Rs19 lakhs, which he paid. The victims who had nowhere to sleep but the footpath were compensated and provided with a roof over their head and a better lifestyle.
Booking a celebrity as larger than life as him is quite an achievement in itself. Putting charges like culpable homicide, rash driving, hit and run are serious offences. Irrespective of the fact that Salman was booked for all these charges after he was interrogated at his home and in his neighbourhood where the accident took place. He was then taken to the nearest police station to record his statement, which clearly indicated that he did not have enough room to run but only hit – but then again the law is always right.
After 13 years, the opposition, however, does not want to treat him like an ordinary citizen, as he was booked for all the charges like an ordinary man when the accident happened, and now they want to set an example by giving him an 'exemplary punishment' so that no one (average or celebrity) would commit such a heinous crime again.
I say, he did not deserve any of it.
Why you ask? Well, here are six reasons to prove so:
1. He's a superstar running a non-profitable organisation that is solely developed for the purpose of helping humans and has donated as low as Indian Rs42 crores or more in a time span of two years to help better the lives of the under-privileged.
2. He helped groom various actors in the film fraternity such as Hrithik Roshan, Varun Dhawan, Sanjay Leela Bhansali, Himmesh Reshmaiyya, along with others. He also helped re-launch the careers for actors like Govinda, Sanjay Dutt, Jacquiline Fernandez, Katrina Kaif and the list goes on.
3. Like any family man, he has always protected his family from the media.
4. He has always had a heart of gold and is a very giving person without expecting anything in return – never on the receiving end but always on the giving end.
5. He believes in being human and being himself.
6. He is the finest national asset the Indian film fraternity holds.
I do not claim that he should be pardoned because he's a superstar and we are blinded by his fame and glamour but I do feel that he has given half of his life for entertaining the Asian community.
I mean how many of us have grown up without his songs or his lines or his movies or his style statement not being a part of our life in some way or the other? He has made a difference which cannot be defended by a hate speech. And the difference that he's made is mostly seen as a result of people getting a better life or smiling or being happy somehow or the other.
With Rs200 crores riding on this man while he faces the verdict, isn't it time for the film industry and the ones that he stood up for in spite and irrespective of their circumstances stand for him to get mercy?
Isn't it time for people to realise that he also is a son, a brother, a kind soul who did commit a mistake but has suffered more than he should have or any of us would have had to.
Has he not gone through this for 13 years, now suffering from trigeminal neuralgia, a bachelor life and the only pleasure he gets from it is by entertaining people and making them happy?
That must be torturous.
He's lived a simple life, living in his apartment in Bandra while he owns a 150 acre plot in Panvel because he likes his home. Many living near his vicinity have been favoured in many ways because it's his neighbourhood. So for a man who, even before endorsing a detergent, would consult his mother and as if she uses it or not, why is there so such hate and no leniency at all?
How is it fair? But you are the law Mr Deshpande. And as he states, the law is just and he will do exactly as the law states.
Salman now holds the right to take up the case from the session court to the high court. As the latest development in the case, his jail sentence has been suspended since the case is still between hearings and appeal.
But knowing Salman, it wouldn't matter to him if the verdict is for or against him unless it's by the law and he would follow it because he's a man of principles and he's proved it time and again by his actions.
When even the victims have requested for relief and not a harsh punishment for him, would the law not be kind enough to consider the ordeal of this man? Only time can tell. But rest assured; controversy's favourite child will not fall short on making a difference in the world where ever he is and whatever he does.
In his own words and as he believes,
"Wo Jeena bhi koi jeena hai… jismein Kick na ho, pagli?"

(What sort of life is it if it does not have a Kick?)
Good luck Salman Khan.