Majaz Lakhnawi to the labourers: 'The day we rebel, Judgement Day will compel'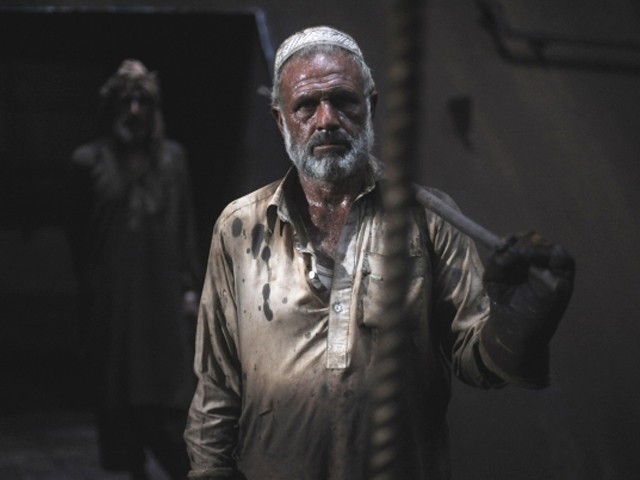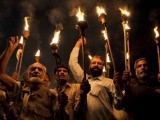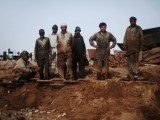 The Chief Minister of Punjab Shahbaz Sharif has announced that a first-ever labour policy for the province would be announced today, on the occasion of International Labour Day.
This is welcome news from the incumbent chief minister, known to publicly recite from the popular poets and bard of the Pakistani working class, Habib Jalib in his more distracted moments. While the national government has yet to announce a more conciliatory policy for the hardworking workers of the country, the chief minister might also be interested in another progressive intervention on behalf of the workers from our not-too-distant past, the Indian progressive poet Majaz Lakhnawi's Song for the Workers (Mazdooron ka Geet), written in 1938.
Majaz, who died young 60 years ago this year, deserves to be remembered since according to many critics, despite his early death, he has entered the pantheon of our social history on account of just a few of his epochal poems.
I am offering an original English translation of Majaz's Urdu paean to the workers here below:
"Truly we are tired with hard labour

Far away from comfort

We are workers! We are workers!

Though we are struck by calamity and sadness

We are not dust, rather the stars

We are the shining princes of this world

We are workers! We are workers!

We wish to be

We have the heart to not be

We are insurgent, our heads are high

We are workers! We are workers!

Yes we are among (our) destiny

We say this openly, without fear

We are in the biggest macrocosm

We are workers! We are workers!

Wherever we tread

Royal flags bend

We are Savant, we are Balvant

We are workers! We are workers!

Though a million times we tried!

But we did what our hearts decide!

We are true of heart and worthy of (our) words!

We are workers! We are workers!

What we are, some day we will show

The decadent poem we will overthrow

We will shake the earth and sky

We are workers! We are workers!

Our bodies are strong

And chests are warm

We are determined to rebel

We are workers! We are workers!

The day we rebel

In this world Judgement Day will compel

We will bring dreams to reality

We are workers! We are workers!

We will seize the office

Even the Caesar won't suffice

We will swarm upon the hordes

We are workers! We are workers!"