Marvel's Daredevil sets new standards for TV shows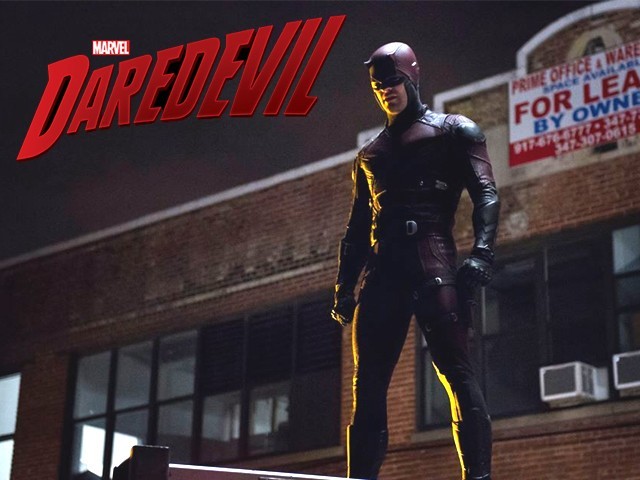 Marvel has been on a bit of a roll recently, and by recently I mean the last seven years. While Marvel has gone from strength to strength on the big screen, the same cannot be said for their small screen ventures, and after the middling Agents of Shield and their work in progress, that is Agent Carter, Marvel is all set to expand its television universe as well.
Marvel and Netflix have planned to release four stand-alone super-hero shows in the next three to four years. The shows are Daredevil, AKA Jessica Jones, Luke Cage, Iron Fist and then a team of all of them in 'The Defenders.'
Daredevil is the first amongst these to be aired. What is surprising is that why Marvel took so long to secure its rights from Fox, considering the lamentable Ben Affleck version was released way back in 2003.
Created and adapted by Drew Goddard and executive produced by Steven DeKnight, Daredevil is something that is very much out of Marvel's comfort zone. It is dark, brooding, gritty, and unlike anything Marvel has ever done before. For those unfamiliar with the comics, Daredevil follows the story of Matt Murdock, a man who was blinded by a freak accident as a boy but witnessed his other senses enhanced to super-human proportions. Eager to stand up and protect his Hell's Kitchen neighbourhood, he takes up the role of a hard-working yet fledgling lawyer by day and hard-nosed masked vigilante by night.
Daredevil goes to great lengths to establish itself as a crime-drama first and a super-hero show second and it succeeds in doing so. The show is driven by stupendous performances, as well as a thought out and tight plot which functions perfectly, along with unrelenting violence.
Daredevil is a bold step forward for Marvel and something they should be very proud of. The writing is impeccable and the writers present us with a complex, tightly-woven plot which sets the tempo for everything that follows.
Unlike other super-hero shows, which make use of the 'case of the week' formula, Daredevil presents an intricate, multi-layered and well-structured story that develops steadily and manages to keep us engaged throughout. The atmosphere plays an integral part in capturing the dark and ominous tone, and the Hell's Kitchen backdrop sinks in wonderfully with the show.
As far as pitch-perfect casting goes, this show has managed two such castings, Charlie Cox as Matt Murdock/ Daredevil and Vincent D'Onofrio as Wilson Fisk. Cox is perfect and nails every aspect of his role to precision. For someone who is known for his smaller supporting roles, such as in The Theory of Everything and HBO's Boardwalk Empire, he is someone you least expect to pull off something like this. He brings just the right level of vulnerability and charm to Murdock and the perfect mix of toughness and intimidation to his by-night alter-ego, Daredevil.
And then of course, there is D'Onofrio, a well-known actor and supporting player in Hollywood, best known to people for his performance in Stanley Kubrick's Full Metal Jacket. Here, D'Onofrio steals the show as Wilson Fisk. His complex and at times deeply disturbing turn is mesmerising to watch. Much of the show's success can be attributed to his performance.
The supporting performances are consistently great.
Toby Leonard Moore and Vondie Curtis-Hall are the standouts as James Wesley and Ben Urich respectively, but Deborah Ann Woll, Elden Henson and Rosario Dawson are also great to watch. The show never shies away from violence and brutality; rather, it excels at it.
The action sequences are superbly choreographed and expertly directed. In fact, I cannot remember the last time I saw such fluent and effective on-screen combat scenes in any movie or television show. It is also stunningly well-shot and the distinct visual style reflects the darkness and sombre nature of the story.
All in all, Daredevil is an excellent show that sets a new standard for all TV shows to come – not just comic-book ones.
Its quality rivals that of Marvel Studio's best films and it should be watched by anyone and everyone who enjoys great television, regardless of the person's preconceived notions towards super-heroes and comic-book shows.