You've got (Black)mail: How the LGBT community in India are exploited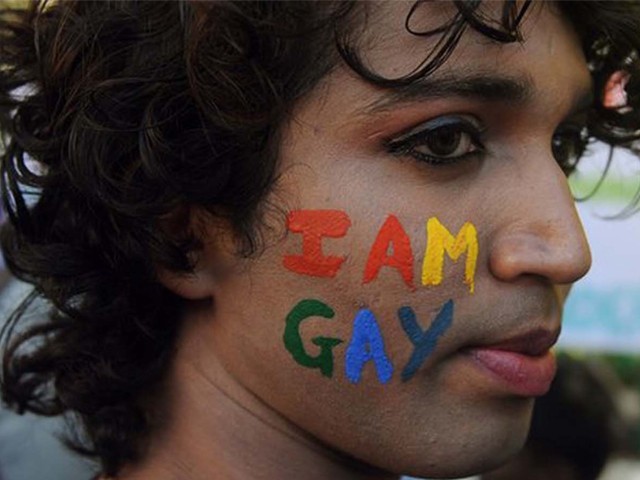 It is a well-known fact that many people who identify with the Lesbian, Gay, Bisexual and Transgender (LGBT) community in India are walking a very fine line – be true to who he/she really is while also maintaining a cautious approach of how that comes across in day to day life. It is unfortunate that such people are held under a microscope with every single action of theirs being analysed and dissected by society, and most recently, for nefarious gains.
A 31-year-old gay man in Mumbai named Rajan was surreptitiously followed into a men's bathroom by two strangers and coerced into performing oral sex on both of them. The act was recorded. The men then demanded that Rajan take them to a nearby ATM to withdraw his savings of Rs15,000 and if he refused, they would report the sexual encounter to the police.
"They knew I was gay. They were watching me and waiting… Even though society has not fully accepted us, the law was there to protect us. But now we are scared," Rajan had told reporters.
Sadly, this is becoming a familiar narrative these days amongst the LGBT community in India – a country that boasts of the largest worldwide democracy. It is something that has many activists frustrated.
Sonal Giani, an advocacy manager at the Humsafar Trust, a Mumbai-based charity which works for LGBT rights, said,
"What is becoming increasingly common are gangs whose modus operandi is to befriend victims on gay dating sites, meet them in a hotel room, get them naked and take compromising pictures of them. These gangs threaten to report them to the police if they don't give them money. They often beat and sexually abuse the victims … but the victims are so scared that they generally don't tell anyone."
In another incident, reported by the Coalition for Sex Workers and Sexuality Minority Rights, a physician unknowingly entered into a staged relationship with two men who documented their sexual encounter and extorted 1.3 million rupees from him. The local authorities were clued in on what transpired but arrested the victim, adding insult to injury. According to organisations similar to Humsafar Trust, LGBT abuses have just about tripled in the last year, with Giani disclosing 500 reports of abuse of LGBT people in the states of Maharashtra, Rajasthan, Goa, Madhya Pradesh and Gujarat just last year.
The principal reason behind this atrocious behaviour stems from the fact that India maintains 'Section 377 of the Indian Penal Code' which criminalises sexual activities "against the order of nature", arguably including homosexual acts. This 2013 ruling overturned the 2009 Delhi High Court verdict which resulted in the decriminalisation of homosexual acts involving consenting adults all throughout India.
Amitava Sarkar, a transgender activist from the India's HIV/AIDS Alliance says,
"The ruling has turned the clock back. Britain, the country that imposed the law in India, has moved on and now permits same sex marriage, yet we, in India, are still living with this archaic law."
Recently in March, India expressed support for the Russian proposal revoking of same-sex rights of UN staff members, joining other nations like Saudi Arabia, Iran and even Iraq, all of which are egregious for their human rights violations. The resolution failed to pass but offered keen insight into where India's murky stance on LGBT rights truly lies.
Anjali Gopalan, director of the Naz Foundation, an NGO that focuses on HIV/AIDS and sexual health, said,
"This shows how homophobic the politicians in our country are. The Indian government could have shown that they are progressive and that they support equality, but they did not."
It is incredibly disheartening to see that there are malicious minded individuals who are using this law as an opportunity to exploit unwitting homosexual individuals for money and personal gain, and getting away with the act by pinning it directly onto the victim who is then handed a 10-year jail sentence. It is shameful that consenting individuals are not able to consummate their love physically if they choose to. The current, intimidating, state of affairs are such that even holding hands, riding a scooter together or, dare I say, getting married draws ire, scorn and stares from people creating this tense environment. To me, the best analogy to explain what this law has done is to compare it to someone sitting and going through the menu at their favourite restaurant but has been forbidden from ordering an actual meal.
Something like this would not happen in America, and it definitely should not be happening in India or anywhere for that matter – it is 2015 not 1520. Since time immemorial, India has been known for its tolerance, diversity (cultural and religious) and equality. We need to reassert this ethos and lead in the fight for dignity, respect and equality for all.
LGBT issues must be brought into the limelight. They must make it to the front-page of mainstream publications and social media should be bombarded so the concerned individuals have to pay attention. Such archaic laws are not going to disappear on their own and neither will they help anybody. We need to work together to gain enough traction to get those in power to make things right.