In Pakistan, 'tabdeeli aa gaye hai'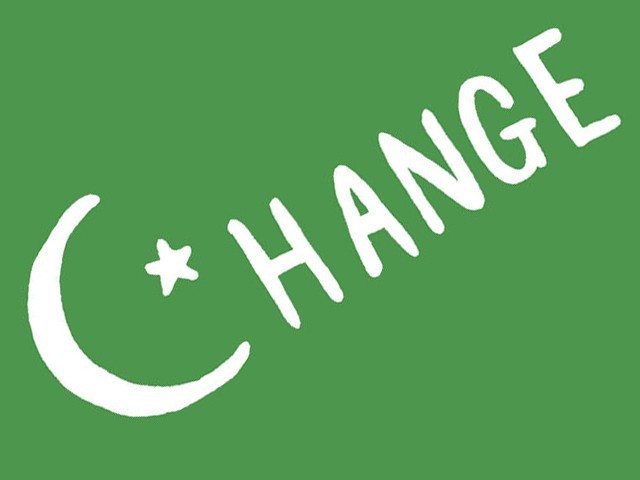 I recently returned from a two week research trip to Pakistan. While travelling through different cities and meeting government officials, former senior military officers, and people from the academia; I was surprised to see how Pakistan has changed so positively in many aspects.
One of the things that have changed drastically is how those in the government, as well as politicians, have embraced modern day methods of communication. Till a couple of years ago, contacting government officials via email was thought to be waste of time because it did not fit well with the political tradition, which was failing to keep up with the changing times.
But today, a definite change can be witnessed in terms of direct access that a common man has with people in positions of authority. Almost every minister has an active email, Twitter, and Facebook account through which they are interacting with people.
In fact, I was surprised to see how actively the Minister for Planning and Development, Ahsan Iqbal, and the Office of former President Pervez Musharraf, responded to emails.
Scrolling through ones Facebook timeline also reveals that there are more political debates taking place on social media rather than in our Parliament. The young and frustrated youth are not only routinely questioning the elected leaders, but are also getting answers and rebuttals. All this has amplified the diversity of voices and given unprecedented political empowerment to the ordinary man, thus reinforcing the backbone of democracy.
Secondly, the rise of the internet and social media has given birth to a completely new form of governance; one that increasingly pushes for space with our traditional ways. Although the internet penetration in Pakistan is not as high, but we do have one of the fastest growing Facebook and Twitter user populations in the world. This extensive use of social media in more recent times has been one of the greatest factors in improving our governance, systems and procedures.
Just take the example of corruption; it is interesting to see how people are using social media to fight against corruption in Pakistan. Whether it is not allowing the former Senator Rehman Malik to board a plane for coming late or the recent suspension of a police officer over asking for a bribe from a passenger at the Islamabad airport; people are demonstrating their frustration through videos and photographs, putting them on social media and taking advantage of its great outreach.
In every sphere of life-from a driving license to immigration at the airport, the day-to-day bribery stories about government officials which Pakistanis are used to, are easily available on social media. As a result, there is a new sense of fear against the corruption and respect for laws and procedures.
Thirdly and most importantly is how the youth is driving social change; changing Pakistan from the bottom up. Today, the Pakistani youth can be seen in every stream of life. Be it education, health, civil society, they are enthusiastically working and volunteering to create a better future for this country.
I know of many friends from Lahore University of Management Sciences (LUMS), who run small non-governmental organisations (NGOs) that centre around providing education within their communities. These young students are passionate to volunteer, be it at the cost of lucrative job prospects, only for the betterment of Pakistan. Those who are employed in the private sector also take part in social work, putting an extra effort for no financial return, but just to spark a change in Pakistan.
In fact, a few friends and I started an organisation called RETO (Reach, Engage & transform Through Outreach) to help spread computer literacy in some of the obscure towns of Pakistan. Although it is still in its infancy stage, the sheer dedication with which all the members of our organisation are working is positively surprising. In fact, three out of five of us work in the private sector and despite the long and tiring work hours, they still manage to take out time to contribute in setting up this NGO. This may not be much, but we all know that every little helping hand can make a cumulative difference to our country and its people.
The cynical brigade may not recognise these positive developments, but such small changes have the potential to redefine Pakistan. What is more important is that we step out of the denial phase, look at our problems and work towards solutions.
Lastly, remember Imran Khan's words, even if you do not agree with his politics as I don't,
'Tabdeeli aa gaye hai.'
(Change has come)