On Frida Deguise 'nuding' her fashion line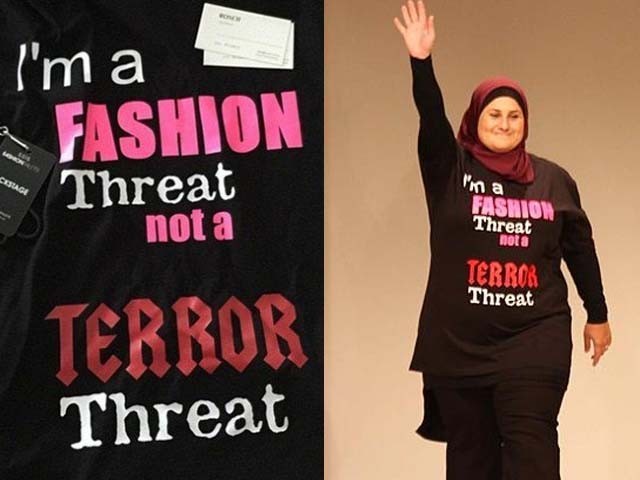 Being happy in one's skin is not an easy task. Being happy in one's clothing is an almost impossible adventure. I have been told that the greatest form of happiness is to be one's true and natural self. This is not a universal truth that I am preaching but merely a life lesson and something to live by.
My good friend, Pramit, a leading journalist, and I were once working on a project together. It so happened that we were both invited for a breakfast meeting at the White House, a key location in our little town of intrigues and conspiracies. Needless to say, our meeting invite included the dress code details, not surprisingly, a suit and tie.
Pramit and I lived in the same apartment building so we decided to meet in the lobby prior to taking the bus that would take us to the 'presidential palace'. Bright and early, suited up, I waited. Shortly, I saw a man walking from a distance toward me, attired in a red polo shirt with a bleach stain near the collar, some casual business pants that I saw Pramit wear forever and a pair of shoes that had long lived their life and should have been let go off perhaps a century ago.
In an as subtle a manner possible, I asked Pramit if he remembered where we were headed that morning. Being smart and sharp as a sword, Pramit caught the drift and retorted by saying,
"I only wear stuff that I feel comfortable in. Anything less than that is false vanity, a made up condition to appease others, a strategy that only the wild and the reckless would adhere to."
Long story short, Pramit was a man of his own mind, someone who was, of course, the 'other side' of the extreme. I have not met many and do not expect to come across another 'unique item' like him perhaps ever again.
Talking of uniqueness, here is an interesting story I bumped into the other day about a woman, a chef, a stand-up comedian and now a clothes designer, all rolled in one, pretty accomplished, who has given the fashion world a shock and awe treatment.
Frida Deguise, an Australian of Lebanese origin, is an individual of many talents and an irresistible rebel who seems to have self-defined, created a niche for herself, but due to some remarkable psychological turnaround has indulged in an incredible about face.
From designing Islamic slash religious clothing, Frida made a splash a few days ago by introducing 'Roxcii', an evening wear, Western style, strapless, short-dress line of clothing that essentially meant to show those who doubted her ability to think outside the box and undermined her talent just because she wore a hijab.
Apparently, Frida took it to her heart, got fed up of being looked down upon as an inferior commodity and decided to stand up against those who stereotype, thought that she is too parochial in her approach and lacks the creativity and the courage to compete with the mainstream fashion society.
I am not a fashion freak and do not really know much about the ins and outs pertaining to the industry in question. However, Frida's story is worth paying attention to. A portly, young woman with four kids, she is ambitious and out to prove the world wrong. No matter what the outcome of the struggle may eventually turn out to be, the very fact that she is showing her ingenuity and inventiveness with bravery and a big heart is nothing short of an achievement.
It appears that Frida's frustration with people within the fashion industry is rooted in some not-so-historical, cluttered and factual morass that has compelled her to make an abrupt, if not absurd, change to her 'business model'. Her résumé makes an impressive read. For 12 years, she has been designing, stitching and successfully selling her religious clothing line in Australia. For half a dozen years, she has made dresses for the Miss Universe contest. The story is fair and square, nothing short of amazing.
At the launch of 'Roxcii', Frida made quite an entry and stunned the audience by announcing her own entrance on the catwalk wearing a T-shirt that boldly stated:
"I'm a fashion threat, not a terror threat."
As credible and superbly accomplished Frida may be, I personally think that by making such a statement, she pushed it a bit too far. Understood that the hijab was standing in her way and creating hurdles in terms of being recognised, but was it really necessary to co-relate her attire of which the headscarf is a prominent part to terrorism? Is it not like re-litigating a law suit that has already been adjudicated upon? By metaphorically connecting hijab to terrorism, has Frida not complicated the already messed up religio-political environment that is nothing more than a devastating universal fiasco?
I do like Frida's story but there are times when we, as humans, are on a certain high, and while we are in such a state of euphoric melancholy, we tend to lose connection with the sacredness and sanity of our surroundings. I believe that is what happened to Frida.
Being a celebrated artist, she became frustrated and in her line of business, not giving her as much importance as she thought that she should have been given or deserved, she basically blew it out of proportion. By bringing terrorism into the picture and by making the statement on her shirt, she might now be regarded as the fashion industry's lone wolf.
I have traveled enough to understand a few critical things about the headscarf and find that Frida should not feel sorry for herself or go into a self-pity mode. There are societies, Islamic societies, where wearing of hijab by women is not considered to be a religious obligation but an integral part of their dress up, a fashion statement. A country like Indonesia that houses the most Muslims in the world has, in these awful times, managed to stay away from the radical Islam nonsense and yet maintained and upheld the moderate virtues of the religion.
In my frequent travels to that part of the world, I have noticed that 80 to 90% of Muslim women wear the hijab, known as the jilbab in Bahasa Indonesia, not because the clerics or the government wants them to wear the scarf but it is an accepted norm. Fashion designers have come up with innovative ideas and designs to ensure that different varieties and kinds of jilbabs stay afloat and alive in the market.
Iranian women, despite the nasty Ayatollahs at the helm, have experimented and embraced hijab or 'chadur' as a fundamental item of their daily lifestyle. They adorn the beautiful cloak type attire in appealing colors and attractive designs. The chadur only adds to the subtlety and finesse associated with feminism that is held in high esteem in the Persian culture.
South Asian womenfolk in Pakistan, India and Bangladesh are no strangers to the razzle dazzle of fashion. Over the past many decades, especially in Pakistan, one has noticed changing patterns in the women's fashion environment. Pakistan's cultural and societal landscape has undergone tremendous upheavals and prompted folks to come up with ideas that have not only kept up with the evolving times but have stayed well-grounded in the Eastern dress up traditions.
Granted that a lot happened after Zia's imposition of truncated and nefarious Islamisation and women were compelled to wear stuff that was, in effect, completely non-Pakistani, in subsequent years and decades have added charm, vitality, energy and novelty to the fashion ecosystem.
Beyond the incorrect Western conception of Pakistani women wearing burqas and being covered from head to toe, the sky's the limit when it comes to improvement and maintenance of high quality women's clothing trends. Since Pakistan is blessed with an abundance of cotton, it is nothing but natural that pure cotton fabrics add to the abundance of riches as far as clothing designs are concerned. Look at the current lawn madness that is taking over the country.
Most of all, the spirit of 'Easterness' has been kept alive by all and sundry. The breath-taking traditional female dresses from the four provinces are all well-connected with the history, culture and societal norms of region where Pakistan finds itself in. And, yes, unlike Frida, for the most part, none of the designers in Pakistan or South Asia have thankfully opted to expose skin or go for the jugular and introduce half naked dresses in the marketplace!
Frida may have a nice little opportunity to change fashion trends in the Middle East though that remains perhaps the only part of the Muslim world where I have found women quite sick and tired of their getup. This is, once again, a basic and personal observation. Although I try to stay away from travelling to the Arab countries, I have witnessed some funny scenes while caught in transit in the Middle Eastern locales on my way to other lands.
One bewildering and somewhat dumbfounding experience I had was during a short layover in Riyadh, Saudi Arabia, a long time back on my way to Christchurch, New Zealand. Since the aircraft stopped only for an hour or so, none of the passengers were allowed to disembark. When everybody thought that it was time to take off, we were told that the empty seats that we had enjoyed around us from the US were now to be occupied by passengers from Riyadh. Lo and behold, as we took off and flew out of the Saudi territory, women got up from their seats and took off their robe type dresses under which they were wearing top of the line Western outfits. For a young man like myself, it was nothing but a mind-boggling experience, one that was nothing but an event that was characterised by terrible hypocrisy. As if that was not enough, most of those who had boarded the flight in Riyadh ordered hard drinks in abundance. In case you are wondering, we were not flying Saudi Airlines!
Frida can introduce tons of creativity vis-à-vis her clothing designs in the Arab world, the non-half naked ones that is. She might encounter ginormous resistance but given the fact that the woman has a huge sense of conviction and a will to succeed, she can fight the odds and make an impact. With the young pushing the boundaries in the Arab world, this may be the right time for Frida to jump in and work with the back and front channels in those societies and change philosophical perspectives. A diminutive and determined individual like Frida has the ability to make history happen instead of waiting for history to change the course of events.
It is possible to positively impact the chain of events and influence matters without breaking the moral compass which could be Frida's problem starting now. By 'nuding' her fashion line, she has gone all out against her antagonists. She may have received rave reviews for Roxcii, but she does have a conservative constituency whereby she is expected to maintain certain decorum and a protocol, and hence not spark of an unnecessary and unwanted chatter or debate that may tarnish her image. To the conservative interests that she has been serving by stitching the Islamic clothing, Frida's turning rogue is not a 'logical design'. In fact, it could be seen as an extraordinary manoeuvre that can have undesirable consequences for her business and livelihood.
While one cannot put a price on independence of thought and action, it is necessary that we should live our lives in peace and achieve a certain nirvana to comfort our spirit. Worldly and material pursuits and objectives are important but what is more important is how we learn to cope with the often times harsh behaviour of others.
Frida, it seems, reacted quickly but not necessarily in a timely manner to the questioning and skepticism of those who apparently doubted her skill. However, haste makes waste and sometimes it bites us in the rear end. If I were Frida and if I felt bullied and battered by my colleagues or fellow workers, I would have kept my head down and tried to perfect the art in which I already was an expert without looking left or right. But that's just me. I am neither as strong headed as good old Pramit nor as reactionary as Frida Deguise.