House of Cards: Season 3 ends not with a… whimper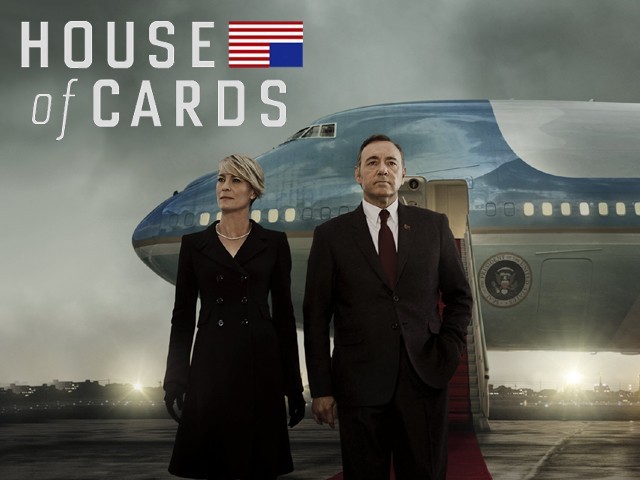 While the first season of House of Cards was about climbing and ascending the corridors of power and nullifying the enemies which Frank Underwood possessed, the second season was action-packed with simultaneous sub-plots reaching their logical conclusion.
(Spoiler Alert)
The third season, however, is all about endurance – now that Frank Underwood is the president of the United States, ultimately, he has managed to bring his dream of wielding absolute power to fruition, and he now wants to leave a legacy. Any other man would have been honoured just to serve his people in the highest office known to man, but as we all know, Frank is no ordinary man. He loathes the idea of being a one-term president or as he likes to put it "The Placeholder President".
The third season predominately focuses upon the personal relationship of the First Couple – Frank and Claire Underwood. Claire isn't content on having her role restricted to only the First Lady. She wants to be her own woman, and for that, she fiercely lobbies and fights to become US's ambassador to the United Nation. After failing to get a confirmation by a Senate Committee, she urges Frank to use his executive powers to make her the ambassador – a move that further deteriorates their already complicated relationship. Nonetheless, he succumbs and appoints her as the US ambassador which draws major criticism from the public and political opponents.
In further episodes, as the tension in the Middle Eastern region heightens, Frank finds himself cornered by his arch rival, Viktor Petrov (Lars Mikkelsen), the president of Russia who will remind the audience of Vladimir Putin, if not in looks at least in sheer mannerisms and political strategy. Unarguably, some of the highpoints of the third season are when Frank is hosting and entertaining him during his visit to Washington DC or when Frank is in Russia carving out a power deal with his counterpart.
Mikkelsen is par excellence in his role and epitomises the post-communism Russian mind-set as President Petrov.  It's sad to know that we do not get to see much of him as the story turns in a direction that will leave fans feeling very… polarised.
As previously mentioned, almost more than 70 % of the show focuses upon the personal relationship of the First Couple, so much so that it starts to feel antiquated and boring. Yes, I dare say boring because season three never reaches or surpasses the highs that we witnessed in previous seasons. Suffice it to say, it is but a subdued affair, hovering in the regions of mediocrity.
Doug Stamper (Michael Kelly) who was left for dead in the finale of the last season is back. This time though, he has a different agenda altogether. Without giving too much away, he plays a crucial role throughout the season and rectifies his previous mistakes. He single-handedly ensures that the skeletons, literal or otherwise, in President Underwood's closet remain out of sight and out of mind.
Other actors like Remy Dalton (Mahershala Ali), Jackie Sharp (Molly Parker), and Kate Baldwin (Kim Dickens) all are adequate. Paul Sparks, on the other hand, in his character as Thomas Yates, a writer and breakout actor who is hired to write the president's biography cum vision employment program (AmWorks = America Works). What is mind-boggling though, is the fact that Yates is discovered after Frank reads his Monument Valley videogame review. Advertisement or not, rumour has it that the sales of the said videogame skyrocketed after the show pushed it forward. No issues here really, but did the writers of show suddenly suffer from a lack of ideas?
The feel of power that originates as soon as you hear the theme music at the start of an episode, and resonates throughout the last two seasons, is seen to be decaying in the third season. The show has become a tad Scandal-esque leading up to its final episode. This is not a bad thing, Scandal is a good show, but House of Cards, in terms of its story and plots, was in a league of its own, having being compared to shows like Mad Men, Game of Thrones, and Breaking Bad.
This feels like a downgrade.
Alas, the third season of House of Cards ends not with a bang but a whimper.