The end is nigh, when North Nazimabad is the new Clifton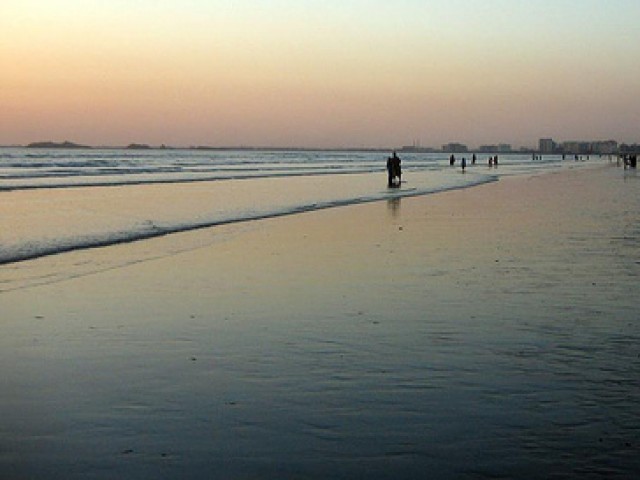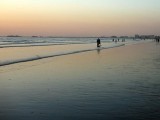 Everyone laughed at me in school for living on the other side of the bridge.
Well who is laughing now? Was centuries of affluence really worth ending up in a real life Finding Nemo type situation? No longer will people from the other side of the bridge have to drive an hour just to see the ocean. The ocean is finally coming to them.
North Nazimabad is the new Clifton. People from Defence/Clifton would sit on buses every Sunday and drive to Nazimabad for some fun. The Super Karachi Express is only the start of a city-wide trend.
For so long, I have dreamt of Nagan Chowrangi being converted to Sea View and now my dreams are finally coming true. The National Institute of Oceanography (NIO) predicts that Karachi could submerge by 2060.
No longer do Karachites have to wish for Shahbaz Sharif to come to Karachi to make underpasses. All our roads will be converted to underpasses on their own; it is a miracle!
No longer do Karachites have to wait for the monsoon rain for the simple pleasures of swimming on the streets.
This is the best thing to happen to Karachi since Altaf Hussain.
My only regret is that I am not a school going child and I would be unable to enjoy all the 'rain day' holidays.
Why couldn't our ineffective government have worked harder to ensure it happened earlier? Is there no one to hold the government accountable for all their unfulfilled promises of transforming Karachi into Venice?
There is one reason we have been deprived of a city wide water park so far. The Abdullah Shah Ghazi  Mazaar.
The Mazaar is the only reason Pakistan Tekreek-e-Insaf (PTI) did not win all the seats in Karachi. It is the only thing that prevents Tsunamis in Karachi.
We might as well cut all our mangroves and turn them into ballot papers. We need the wood for all the millions of extra ones we print every election. You have no idea how costly it is for a country to pretend that it is a democracy.
It is about time we save Karachites from the wrath of the Abdullah Shah Ghazi Mazaar. Its presence makes finding parking for Funland so difficult.
Its protection of Karachi from the sea means we have been forced to go to sub-standard water parks and swim in wave pools with baby diapers and golden water. Are women melting their jewelry at these public water parks? I cannot think of any conceivable thing in the world that would give water such a yellowish tinge.
God has finally heard all the prayers of the people of Karachi wishing for a flood. For too long have we been disappointed after flocking to the coast after predictions of typhoons and tsunamis have gone awry. I have still not forgiven Nilofar for her bewafayi.
All the promises of leaving us wet but never coming as promised,  Nilofar sounds like all the girls that have ever broken my heart. I am just going to add Nilofar to my list of exes; an exhaustive list of one that is.
The news is not only great for Karachi; it is great for the entire country. People will not have to risk their lives to drive to Saif-ul-Malook to appreciate the natural beauty of Pakistan and all the beauty of the trash other people appreciating the national beauty left behind.
They can simply drive down to Hyderabad, Pakistan's latest coastal city. Countries in the world work hard to create coastal cities and nature is simply gifting us one in the shape of Hyderabad. Those cakes from Hyderabad are now closer than ever.
I just hope the government applies the principles of equality and equity and does not restrict all the benefits to the people of Karachi. An equitable distribution of resources would mean some of this water would be redirected to Thar, where the drought-stricken people could also enjoy the benefits of being submerged.
As usual, we can forget about giving any resources to Balochistan though. Why don't they get their own flood? They need to show us that they want to be a part of Pakistan before we start giving them all our hard earned resources.
This news is basically the best thing to come from Karachi in a long while. I only hope I can live long enough in Karachi to die from the water in 2060.