Roy is only a "tarka" of star power, nothing else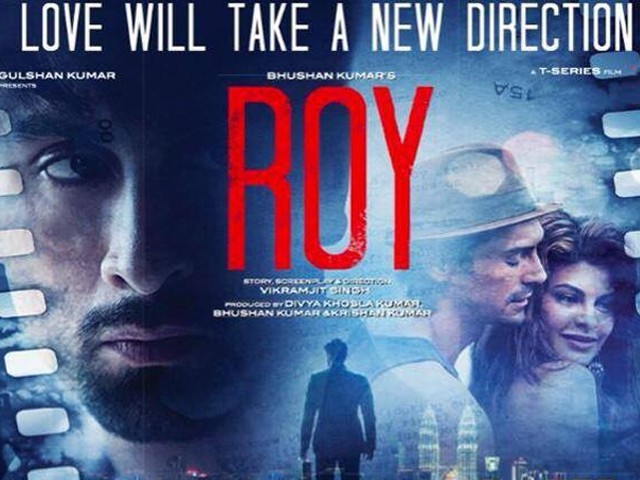 Sometimes a movie is advertised and marketed with a promise to deliver an all-in-one production – but in reality, it is nothing more than amateur work at best. Roy is one such movie.
What do you expect when you have a cast which includes a pure entertainer like Ranbir Kapoor, a dependable actor like Arjun Rampal and a gorgeous beauty like Jacqueline Fernandez? A blockbuster movie. Yet, Roy is nothing more than one big enigma.
Audiences everywhere were anxiously looking forward to watching the two talented hunks share screen presence, but sadly, that too couldn't save the boat from sinking.
Roy mainly revolves around the story of Kabir Grewal (Arjun), who is a famous, arrogant and heady filmmaker suffering from writer's block, his love interest, Ayesha Aamir (Jacqueline), and a professional art thief named Roy (Ranbir) who has successfully stolen artifacts from museums in France, China, and India.
Inspired by Roy's coups, Kabir pens down a script around Roy's life, and that is when the story unfolds. Throw in a love angle, sprinkled with confused betrayal and a dash of thrill (well that's what they called it, not me). The outcome is a conundrum wrapped in mystery, and not the intriguing kind
That's what happens when one man tries to wear all the hats, just because he is obsessed with his self-proclaimed talent. Vikramjit Singh, script writer-cum-director, is below average when it comes to direction, as is evident by the way he portrays the scenes, and his art of storytelling is simply confusing and repetitive.
All in all, in terms of direction and vision, it was a complete disappointment.
Performance wise, both Arjun and Ranbir are supremely talented actors who also have a decent fan following. However, neither could not do much to save the movie as the script and the dialogues did not give them enough room to display their talent. From beginning to end, all we see is dialogues with straight faces without any depth or emotions.
After movies like Satyagraha, D-Day, Chakravyuh and Heroine, Arjun fans were expecting a lot more bang and boom and a more performance-oriented role from him.
Similarly for Ranbir, after his performance in Rockstar, he should not have settled as an extended cameo and hence should have been wise enough to select roles and movies that do justice to his talent.
Jacqueline is fairly new to the world of Bollywood, but truth be told, the only reason she gets noticed in her movie is because of her looks, as she lacks immensely in terms of talent and her diction needs improvement. Similarly, in Roy, she looks cute and elegant but that's about it.
Anupam Kher, as always, is terrific. Even though he has a very short-lived role, he portrays it strongly. In my opinion, this is because he is one of those actors who don't require dialogues to convey their emotions per se.
In terms of songs, only a few grabbed my attention, namely Chittiyaan Kalaiyaan, Boond and Yaara Re.
Many people from the hall were more interested in taking loo breaks and eating popcorn, apart from those who simply left the theatre half way through.
On the whole, Roy is a sheer disappointment. It's slow-paced and at times, it made me wonder if Singh had made this movie the same way his protagonist wrote the script – without properly thinking the film through. The only thing going for Roy is its "tarka" of famous names and star power. It's the perfect example of great branding which falls short on merit.
I would rate the move a 1.5 out of five, and that too just because of its cast.