'Whiplash' takes you into the mind of your scariest teacher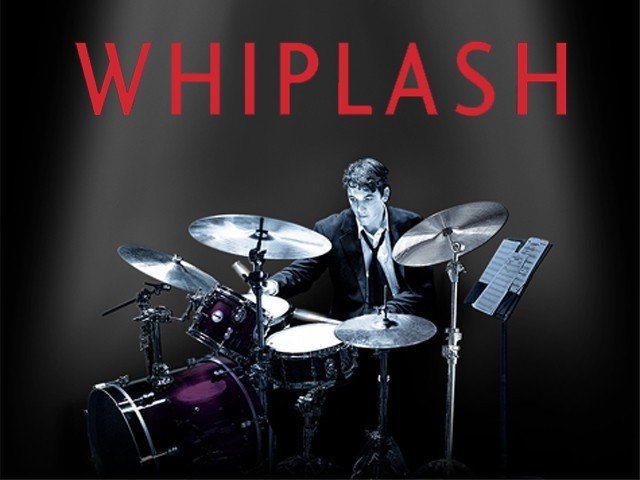 Think of the most terrifying teacher you have faced, the thought of whom still makes you jittery years after graduation. If you dare, he may appear on your screen in the shape of the tyrannical Terrance Fletcher in the latest cinematic masterpiece, Whiplash.
JK Simmons, best known as the meme-worthy boss of Peter Parker in the earlier Spiderman movies, finally lands himself a role where his naturally fiery eyes and hardened countenance are put to good use.
In Whiplash, Simmons plays a dreaded conductor at a cut-throat conservatory for gifted musicians. The Shaffer Conservatory, being no place for passionate amateurs with newly purchased instruments, has a dire reputation for pushing its students to their breaking points.
Into the spider's web flies an eager 19-year-old drummer named Andrew Neiman, played by the talented young actor, Miles Teller. Neiman's drumming, though tremendous as far as an average set of ears are concerned, fails to impress the explosive conductor, Mr Terrance Fletcher.
To call Fletcher a "baddy" would be needlessly endearing. This is a man who fat-shames and slut-shames his students; while hurling sexist remarks, homophobic slurs and actual chairs at them. At one point, he attempts to tutor young Neiman about the right tempo for a musical piece by rhythmically slapping him across the face with unforgiving ferocity.
The story unfolds and twists in the most unexpected ways; flying off acutely onto another trajectory the very moment you think you have it figured out. The character of the struggling drummer evolves with every passing scene, while the teacher stays consistently unrepentant for the most part.
On a personal note, the movie was as emotionally exhausting as it was gripping. It is a rare kind of movie that portrays disturbing matters so realistically that a viewer could be benefited from a flashing trigger warning at the beginning.
Growing up, especially in a country like Pakistan, most of us have had teachers so abusive that they more than made up for the dearth of playground bullies. These are people employing psychological warfare against students, to push them beyond what is expected of them.
I remember having a Chemistry teacher with an infamously short-temper and a brutally antiquated approach to teaching. He demanded more than discipline and attentiveness from students; he demanded absolute perfection, under the threat of hard, physical punishment. And by 'physical punishment', I do not mean cautious, calculated use of a firm cane, but unrestrained bare-handed strikes meant to quench impulsive rage.
I shamefully confess, the method worked.
He was well-respected among the students, partly because he brooked no dissention. And students were often so afraid of being 'attacked', that they tried to stay one chapter ahead of what was being taught in class, so they would know the answers to the questions asked in the 40-minute period of pure dread.
While there may be different interpretations of the movie, particularly the ending, the distressing crux of it is that such bullying works. Geneva Convention be damned, abusive teachers get things done.
Though I was unable to tear my eyes away from the movie until the credits rolled due to the sheer brilliance of the production, I was in fact in deep distress.
Think of the greatest bully you ever faced in school, and not being able to hate him, because you can't suppress the idea that his bullying made you a better person; that in the hot crucible of unmitigated psychological and physical abuse – your torturer actually perfected you. It is not the bully who owes you an apology for causing deliberate distress, at times merely for the sake of causing distress, but rather you who owe him a nod of gratitude.
Director Damien Chazelle's debut film is an inspired one, which challenges the viewer's propensity to see an abusive character in the darkest shade of black, by posing intricate questions that leave you part anguished, and part entertained.
Whiplash transcends entertainment and becomes a soul-searching experience that one can hardly afford to miss this season.