10 new music artists you are bound to have on repeat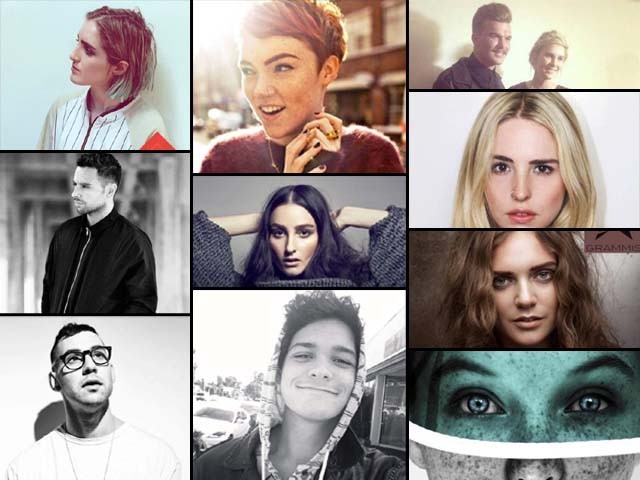 2014 was a great year for music. We saw so many new artists rising to the top, and the old ones proving their worth. But the music industry is so much bigger than the artists who manage to make a mark on the charts.
With the advent of YouTube, Soundcloud and Spotify, one has seen so many artists – good artists – who are starting to make heads turn.
Here's a list of 10 artists to check out who will be worth keeping an eye on in the future.
Shura
She may have released only two singles up till now but the soul and the old, nostalgic feel of her music is what makes her an artist worth listening to. Her single Touch garnered a lot of acclaim and she's establishing a name for herself through her strange and magical blend of music.
XOV
He may have released just one song, but it was enough to catch Lorde's attention to have her include him in the Mockingjay Part 1 soundtrack. He's got the kind of pop sound that makes you go back to the lazy summer days. Besides that, his strong honest lyrics make him to watch out for.
Bleachers
With their debut single I Wanna Get Better, there was little doubt that the Bleachers will go on to having a successful debut. Of course, it helped that they had Fun's Jack Antonoff on board. But the fun, retro pop that Bleachers produced was bound to leave anyone feeling better.
Chloe Howl
Chloe Howl's had a great year. She toured with Ellie Goulding and while she came around in 2014, this was the year she rose to prominence with her single Rumour that hit the right spots – musically and lyrically alike. She will release her debut album in 2015, so stay tuned!
Banks
If Lorde was the breakthrough artist in 2013, then 2014 was the year for Banks. She released her debut album and made a lot of people fall in love with the dark and brooding sound of her music. She has the kind of lyrics that is poetry and with visually appealing videos to accompany her music, Banks is sure to be bigger than now.
Brandyn Burnette
Having grown up around music, his dad being R&B artist O'Bryan, Brandyn's strength has got to be his song-writing. While he may have written First Flight Home by Jake Miller, he has produced soulful pop music alongside his song-writing gigs and is signed with Sony. His single Thanks for Nothing is a fun pop track that's worth blasting through the car.
Kacy Hill
She is one of those artists that one learns of, and falls in love, even though she has released just one track up till now. And it has been good enough to have Kanye West take a hold of her and sign her into his record label. So be prepared to see a lot Kacy Hill in the future.
Tove Lo
She may not have been at the top of the charts but she definitely was somewhere on the charts in the good spots. Her debut album Queen of the Clouds is a strong piece of pop music with a talent of writing lyrics that are hard hitting. Her single Habits (Stay High) rose to critical acclaim and stayed for a while in the charts in 2014. She's a female artist bound for stardom.
Laurel
Laurel is just a teenager. And having recently released her extended play Holy Water, she is surely on to her way to becoming a rising British musician who'll take the world over. Her song Fire Breather has been even featured in The Vampire Diaries, so she's a big deal with a good sound to her visually appealing music videos.
Broods
They released their debut album Evergreen this year. The brother-sister duo behind Broods produces dark and soft pop music that, with the lyrics, is a strong display of their abilities. Their song Bridges is a sweet blend of electro pop that leaves one feeling light or heavy, perfect for all emotions. But the one that hits the heart is definitely Mother and Father.
In the world of pop music, things are slowly changing. Indie artists are coming to the mainstream and it is obvious that where Taylor Swift left a Blank Space, these artists are there to fill it up.
It's a new generation of young artists who are changing the landscape of the music industry. The lyrics are deeper, the music is more refined and in the end, it's all about the connection this music makes with the people who listen to them. These artists do just that.
So here's hoping that 2015 brings us great music to listen to.