26 Pakistani family members explained through Disney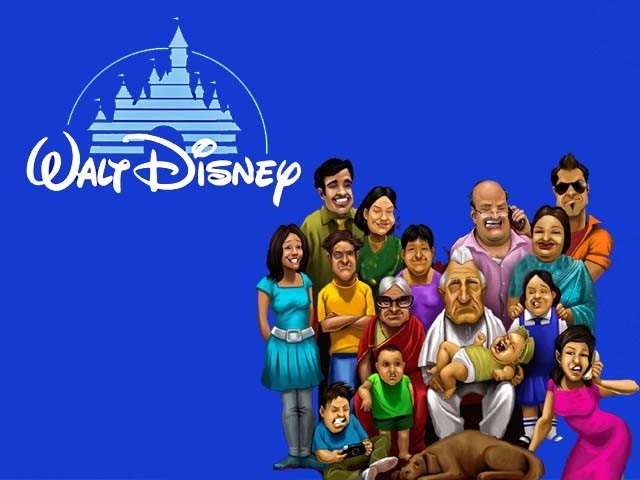 While growing up, all of us are bound to come across these two things – Disney movies and our family members. So it is only natural (or not) to try and see if there is some sort of psychic connection between these two integral parts of our lives. I am sure there is something!
Here are how all our family members can be explained through Disney. We all have:
1) The anxious mother who is scared that you won't end up becoming the billionaire tycoon she thought you would be.
2) The angry father who boils with rage after hearing that his child wants to go into acting/writing/sports/culinary arts/fine arts/anything non-mainstream.
3) The sibling who is known to throw tantrums.
4) The khala (maternal aunt) who teases us during our teenage years and asks us all about our *wink*  boyfriends/girlfriends. Sigh.
5) The mamoo (maternal uncle) who is ultra-sensitive about cricket/politics and bursts into angry fits whenever the topic is discussed.
6) The chacha (paternal uncle) who keeps an eye on you and catches you (most of the time) sneaking out of the house late at night, going on a date or driving rashly.
7) The teenage cousin who thinks no one ever understands the pain they are going through.
8) The phuppi (paternal aunt) who loves to start an argument, sit back and watch the relatives fight over it.
9) The chachi (paternal uncle's wife) who spots you at family weddings for prospective rishtas.
10) The khalu (maternal aunt's husband) who mysteriously disappears from every family gathering.
11) The cousin who knows all your secrets and shares your disdain for mutual family members.
12) The aunt who loves to cuddle you in front of everyone, irrespective of how old you are.
13) The 'angel face' younger sibling who plots your destruction by being a tattletale!
14) The distant relative who has a crazy-streak.
15) The younger cousin who has a crush on you.
16) The house help that has been in your family ever since you can remember.
17) The aunt who is not on talking terms with the rest of the family, and acts something like this on family weddings/gatherings.
18) The uncle who is most interested in how much money the rest of the family members are making.
19) The dadi (paternal grandmother) who  brings goodies for us and loves to spoil us!
20) The nana (maternal grandfather) who tells interesting stories about his past to awe his grandchildren.
21) The new bahu (daughter-in-law) who has a hard time adjusting in the family.
22) The old bahu who makes sure that the new one has a hard time.
23) The relative you are not entirely sure how you're related to.
24) The uncle who lives abroad and always belittles other family members whenever he visits.
25) The married couple that perpetually has 'trouble in paradise'.
26) And then finally, there is you, the one who tries to find a silver lining even in your mess of a family. Bravo!