Dear ZaidAliT, stealing jokes isn't funny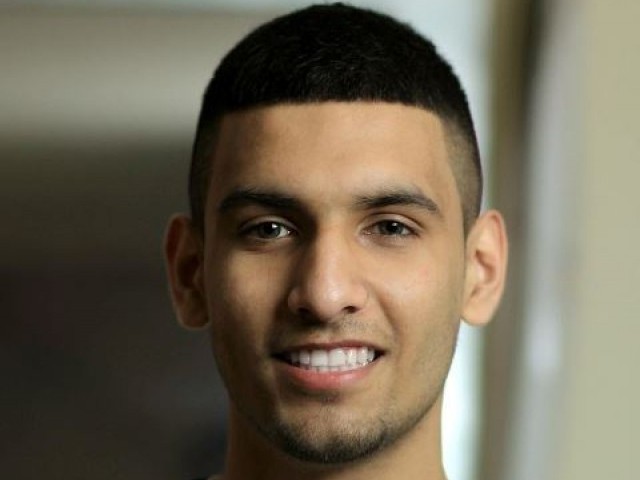 Carrying a Facebook page over two million 'likes' strong, it would be safe to say that young Pakistani-Canadian comedian Zaid Ali T has moulded himself into an internet sensation. Each update from the young entertainer earns countless shares, likes and comments within seconds of hitting the internet.
His audience is primarily South Asians, though his followers originate from many countries. Zaid's weapons are his disarming smile and jokes that hilariously channel our exasperation with Asian cultural norms.
When I first discovered Zaid, I spent hours combing through his Facebook page, chortling at every one of his shenanigans. His strict father, who gave him a hiding when he joked about selling drugs, reminded me of my own. In no time I was sharing Zaid's work on social media, as well as when friends and family were visiting. My own parents could barely contain their laughter and became instant fans.
Perhaps what was most impressive about Zaid was how he was churning out amazing videos every other day, as if he had a factory of wit. It was especially impressive considering that even the best comedians take ages to come up with winning material, while daily humourists such as Jay Leno and Conan O'Brien only produce a few good jokes a day and that too with the help of talented hardworking writers. Writing comedy is tedious work, yet it seemed to be coming more naturally to Zaid.
However, when I learned the truth about Zaid, it broke my heart. When I shared the truth with others, they too were heartbroken.
Before discovering the truth, perhaps the only thing that had bothered me about Zaid was how he wore his religion on his sleeve, and constantly boasted about his good deeds. For example, he recently shared news of turning down a lucrative acting role in Hollywood because a kissing scene hurt his religious sentiments. In my experience, people who try so hard to convince the world that they are pious are normally hiding deep ugliness inside.
It saddens me to say that Zaid's ugliness is that he is a thief, a thief who steals others' hard work and ideas, and profits off of them. I've spoken to some of the comedians whose content was shamelessly ripped off by Zaid, and they shared their frustration and grief with me. It began with a few videos, but the more entertainers I spoke to, the more I realised that Zaid had stolen a significant portion of his life's content.
It first came to my attention when I noticed a comment under one of Zaid's videos pointing out the plagiarism. The similarities between video Zaid's skit and the skit he had copied from were startling. Shamelessly, he copies word to word.
Here is a video of Zaid's satire of South Asian brides:
Compare that to an earlier released video from comedian Ali:
This video is a repost – the original video predates Zaid Ali T's video. In Zaid's version, he gives no credit to the original creator of the skit. Here is another video where Zaid pokes fun at how 'white people' take photos as compared to Pukhtuns. The plagiarism here is shocking.
Zaid's version:
The original version posted from a year back by YouTube user gucciaka2pac can be accessed here.
Alarmed, I posted several comments on Zaid's videos regarding this, but they mysteriously disappeared. Similarly, others who questioned Zaid's ethics also saw their comments wiped away. I messaged Zaid several times, but my queries were ignored.
Here, I contacted a comedian, who has worked extremely hard to follow his dreams. He worked difficult odd jobs in Pakistan, until his YouTube videos went viral, eventually earning him a successful comedy gig in Dubai. From this comedian, who is in touch with various entertainers, I shockingly learnt that Zaid has been stealing content from various sources whose complaints were met by deaf ears.
A number of sources informed me that the comedians who go by the name of Maansals on Facebook were Zaid's favourite hunting ground for ideas. Upon contacting Maansals, I was told that he had unapologetically stolen from many of their videos. A little research showed that some of Zaid's greatest hits had been 'inspired' by Maansals.
Here is Zaid's joke about his friend receiving a call from his dad, while the two are enjoying music:
It was lifted from this Maansal's video that had appeared a year earlier:
What's more, Zaid's videos about people you find in Ramazan, how people behave during exams, are also remarkably similar to Maansals' content.
Another victim of Zaid is Pakistani comedy group Bekaar Vines, whose videos have been steadily going viral. When I contacted Mubeenul Haq on Facebook, who is instantly recognisable in Bekaar Vines for his magnificent moustache, Mubeen was amused,
"Ha ha! He (Zaid) is (the) biggest cheater."
Here is a Zaid video bemoaning how brown people are always late:
Here is the Bekaar Vines video he copied from:
For Zaid to use his innocent parents in his videos and to use religion to create an air of piety when he is so shamelessly stealing content is nothing short of hypocrisy. He has no business preaching Islam when he can't follow its basic tenet of not stealing. As you can see from his following tweet, guilt is certainly playing on his mind:
To make matters worse, Zaid has also been stealing tweets and passing them off as his own. When confronted on Twitter, he threatened his followers with suicide. As one comedian put it, evidently a kiss is too 'haram' for him, but suicide isn't.
Wallahi, if I commit suicide one day because of you guys.. I hope the "retweets" that you get from bashing me were worth it.

— Zaid Ali (@Za1d) July 22, 2014
The most unfortunate thing about the whole affair is that Zaid has bucket loads of talent. He's taken videos I would have never shared and polished them to perfection. His comic timing and production values are the reason why rough comic ideas have been transformed into gems.
Many months ago, Zaid showed courage when he told his followers that he battled suicide and depression early in his life. I hope he can now find the same courage to apologise to his fans and the victims of his plagiarism. As a talented young man, he has his whole life ahead of him, and if he shows the character, he can join hands with those who inspired him and do things the right way. But first he needs to learn that copying jokes is no laughing matter.