Is sledging tarnishing the reputation of the gentleman's game? I think not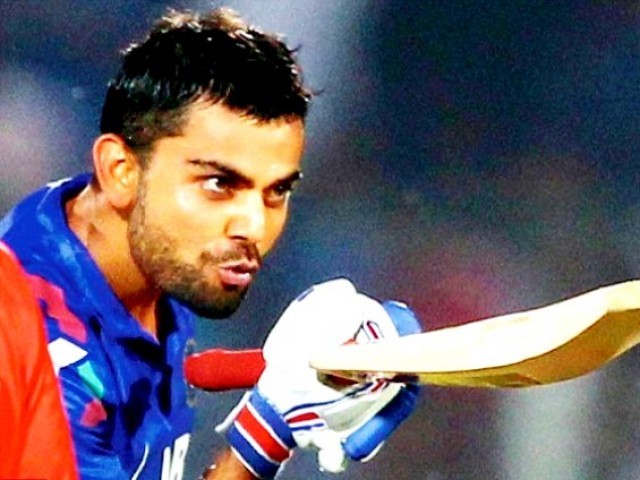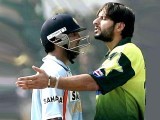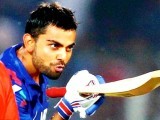 How long does it take to become proficient in the art of cricket, the gentlemen's game? It probably varies from person to person, depending on how well they perform under pressure.
My focus, however, is on its nickname – 'the gentlemen's game'. The name came about because, in addition to the rules and regulations, players have to abide by the spirit of the sport as well. The standard of sportsmanship in cricket has historically been considered so high that phrases like "it's just not cricket" have been coined to describe the fair behaviour players are expected to exhibit on the field.
But that has started to change now.
Recently I came across a peculiar term which was something similar to the word 'sledgehammer'. The term called sledging, which is explained to be "used in cricket to describe the practice whereby some players seek to gain an advantage by insulting or verbally intimidating the opposing player. The purpose is to try to weaken the opponent's concentration".
Over the years, cricket has inducted verbal spats, finger-pointing, glaring at one another and intervention of umpires as a norm of sorts. It has become a valid part of the sport. Thus Shahid Afridi and Gautam Gambhir having a face off, Ishaant Sharma and Kamran Akmal having their little tête-à-tête, Virat Kohli showing aggressive behaviour and even the attitude exhibited by Australians are fairly common aspects of the game and are all part of what is known as 'sledging'. If I am not wrong, it was the Australians who gave rise to this practice in the first place.
The verbal duel in the first Test match at Adelaide involving Australian batsman, David Warner, and Indian pacer, Varun Aaron, just refreshes memories of incidents that have taken place every time India's tours have gone down under. A good reminder that cricket is not just about physical strength, it requires mental strength as well. And if someone knows how to twist that mental strength to his advantage, he is a successful player.
During the match, Aaron celebrated his supposed wicket after rattling Warner's stumps, only for the batsman to retaliate after it was confirmed as a no-ball. However, this retaliation sparked a lot of reaction from the Indian side. Shikhar Dhawan also got involved in a heated exchange with Warner after the next delivery. Both Warner and Dhawan were fined 30% of their match fee.
And this wasn't all.
The cricketing world witnessed a high degree of sledging again in the series underway as Kohli and Mithchell Johnsons indulged in a war of words during the third Test at Melbourne. But Sri Lankan official Roshan Mahanama decided to let it go this time.
Whenever India and Australia play, tempers flare, occasionally the situation gets out of hand and a lot is exchanged in the heat of the moment. While the uncanny bouncers from Johnsons can be hard to evade, it is harder to ignore the verbal jibes that follow in order to unnerve the batsman. India too, with the likes of Kohli, never holds back in rebutting a comment.
Usually initiated by aggressive bowlers when their ball is hit over the fence, it ends in a verbal spat that can sometimes go over the top. Crude and occasionally offensive remarks like the, "how's your wife and my kids?" comment that Rodney Marsh made to Ian Botham during a match could have led to something more than sporty banter on the field. These, I do agree, need to be curtailed and fined to the max, but most of the times it is just witty repartee aimed to unsettle and not draw daggers. In some cases, sledging has been seen to be encouraging as well, like when Shoaib Akhtar was upper-cut for a six by Virender Sehwag, he asked Sehwag to repeat the shot again in the next delivery, and when he bowled the same length, Sehwag obliged by hitting him another four, executing the same shot.
But here is where an important question needs to be asked: should sledging really be fined, even though it is technically a mind-game that players conduct in order influence their opponents?
Sledging has become a major part of the game; it tests the mental psyche of a player – sometimes a player overcomes the verbal assault, sometimes he succumbs to it, like Aamir Sohail did in the 1996 World Cup match against India. Regardless of the outcomes, the concept of sledging has been imbedded in the game for too long and is too deep now to uproot. Almost every cricket team is seen practicing it, and it has become part and parcel of what we consider is done in the 'spirit of sportsmanship'.
Though many cricketers argue that it is important for the game, most say it is simply a tactic to disconcert or intimidate the opposition; a mind game that exists, to a certain degree, in every sport out there. Though there is a thin line between sledging and becoming crass and uncouth, but we need to understand that it is part and parcel of the sport. Cricket has evolved greatly and though it is still a gentlemen's game, this inclusion of tests of the mind need to be supported. Sledging is a viable technique and some of the wisest cricketers in the game have used it to get ahead.
As far as spectators are concerned, they like nothing better than to see things between the players becoming spicier; everyone loves a good scandal.
Loading ...