Reinstate the moratorium on the death penalty!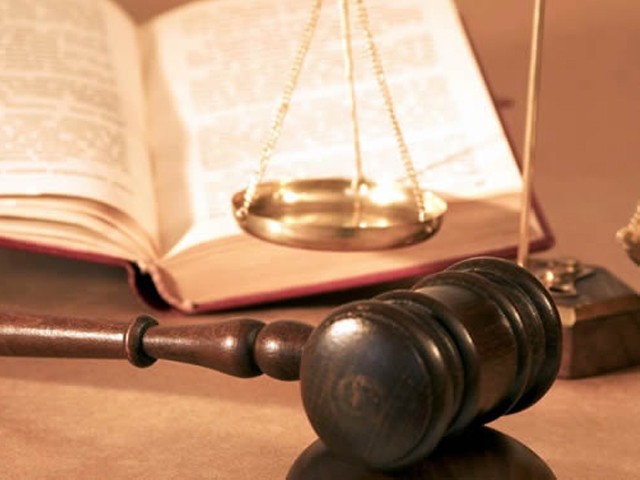 As a legal and human rights defenders' community, we should condemn the Peshawar attack and express solidarity with the victims. However, lifting the moratorium and executing prisoners on death row will not eliminate the threat of terrorism and militancy or make us safer. It will be another step towards eradicating the constitutional rights of ordinary citizens. 
Shafqat Hussain's case has nothing to do with terrorism and seems more like a public relations gesture to appease public outrage at the heinous and barbaric attack of December 16th. As Reprieve points out, Hussain is of poor background, and was 14-years-old at the time of the offence. He was convicted of involuntary manslaughter after the police forced a confession out of him after nine days of torture.
By executing him, the state will violate international human rights laws. Pakistan ratified the Convention on the Rights of the Child in 1990. Article 37 (a) states,
"No child shall be subjected to torture or other cruel, inhuman or degrading treatment or punishment. Neither capital punishment nor life imprisonment without possibility of release shall be imposed for offences committed by persons below eighteen years of age."
By ratifying this convention and the Convention against Torture, Pakistan committed itself to protecting children, and ending torture. Hussain was a victim of torture and however reprehensible his acts were, he was a child at the time of commission. This means that Pakistan can be held accountable in the international community for the contravention of its international obligations. Regardless of the spectre of international condemnation and socio-economic isolation, Pakistan needs to guarantee certain basic rights and tenets to its citizens.
The moratorium on the death penalty should immediately be reinstated and the Pakistani legal community should look into this matter further to see whether the death penalty can ever be enforced with complete fairness, and move towards implementing Article 6 – right to life – of another ratified treaty, the International Covenant on Civil and Political Rights. And we need to ask ourselves whether these executions satisfy some need in us for blind vengeance regardless of the identity of the accused – someone must die – or whether they actually serve the purpose they purport to serve.
Under no circumstances should the state carry out public executions (or allow display of hanging as these violate human dignity), executions while a criminal defendant's appeals, requests for pardons and commutations are pending, executions of those who are mentally ill at the time of commission or execution, executions as political vengeance or for crimes committed by people when they were under 18. Ensuring those on death row these basic minimum rights will allow us to become more humane as a society. There is nothing original about death. There's already little sanctity of human life. TTP kills with impunity. However, the state must abide by international norms, and show vigilance and restraint when using this most draconian penalty and show citizens how sacred human life actually is.
In Pakistani jails, juveniles are serving life sentences for being accomplices in kidnapping.  They are tried as adults in anti-terrorism courts even though they may have no connections, whatsoever, with any terrorist organisation. But since the Anti-Terrorism Act (ATA) 1997 defined a terrorist offence as something that "will be, or be likely to strike terror or create a sense of fear and insecurity in the people or any section of the people, or to adversely affect harmony among different sections of the people," kidnapping and murder were tried as terrorism. Reprehensible they may be, but calling these crimes terrorist offences without establishing links to terrorist outfits misses the actual target. In addition, the state loses moral high ground when it violates the rights of children who should be tried in juvenile courts with all ensuing legal protections. Pakistan must stop trying children under anti-terrorism laws. These are substantively broad and vague, and contradict some of the basic rights provided to children under the Juvenile Justice Ordinance 2000 and international conventions.
Pakistan must make its domestic legislation compatible with international conventions without reservations that render ratification meaningless. This would require a serious review of laws affecting juvenile defendants. Terrorism cannot be destroyed by whole scale denial of basic constitutional rights of detainees, underage defendants and those on the death row. Sentences for children should be aimed towards their rehabilitation, however ambitious and futile this may presently seem in a political economy of war and militancy in which children have indeed been the worst victims. We want safety and security for all children and for the state to come up with holistic solutions to ending terror. These cannot include a derogation of basic human rights under the pretence of some elusive higher purpose.