"Ami please, don't speak to me in front of my friends"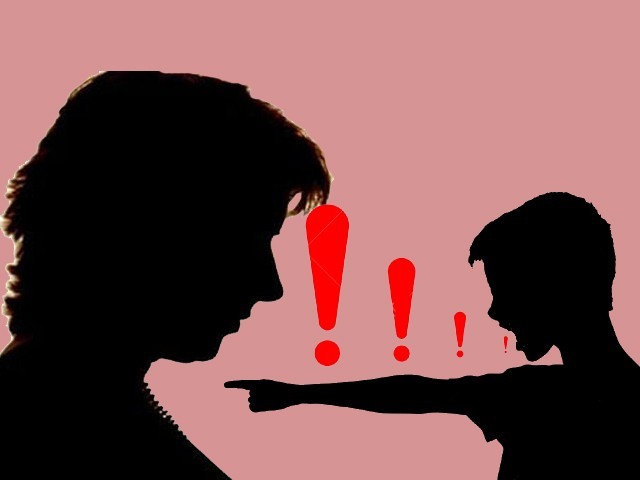 Coming from a 19-year old college student, perhaps what I am writing is completely irrelevant and maybe even stupid, but I'm a person and I have experienced life as it came to me, as it comes to me.
All of us have our own beliefs based on the circumstances that we face, and it is these very beliefs that shape our reactions to the obstacles that we encounter. There is no right and wrong in such situations, there are only regrets and lessons that we learn or we don't, depending upon each person.
In my early teens, I was super embarrassed to introduce my family to my friends. My family has a habit of voicing everything that comes to their minds. I used to worry about it a lot.
"What if they said something unnecessary to my friends?" I thought.
Hence, I never called any of my friends over and avoided social gatherings.
I remember how during my O'Level exam, my mother came to drop me off at the centre and I forced her to leave before anyone saw me, without realising that I might have hurt her feelings. It wasn't that I was embarrassed of her but the fact that I couldn't bear others making fun of her.
My name and identity are irrelevant but I'm a socially awkward college student. My life still doesn't revolve around a lot of people. I grew up in a household with slightly different family dynamics – a widowed mother, a brother and my grandparents. However, now the difference is that I am not ashamed of who I am or where I come from. We are five people who are completely different from one another and yet we complement each other perfectly.
I'm the misfit in the family. I grew up thinking,
"What I am even doing here?"
I had dreams and aspirations that this family could not fulfil and I hated that, I wanted an escape. However, it was earlier this year when I took the wrong bus home and found myself stranded somewhere in Lahore that I realised that there is no substitute to family.
On that horrible day, when I wandered about Lahore, the atmosphere was dense with pollution; cars and motorcycles rushed passed me as I tried to maintain my balance. I had just gotten off the bus to find myself in the wrong place. At first, I was too confused to realise that the gourmet across the road was not the one on Girja Chowk but the one in Faisal town.
I crossed the road and stood near the front door of the bakery. I called my mother who initially did not pick up. As I waited, every bystander there stared at me, trying to analyse my vulnerability. Soon my mother called me and started shouting on the phone as she realised that I wasn't on the bus that I was supposed to take home.
To avoid the creepy pedestrians, I stepped inside the bakery and waited, only to find that the staff there was looking at me with more hostility than my worst enemy. They realised that I wasn't going to buy anything, since I was out of money, so one of them came up to me and asked me why I was standing there?
I told him the reason and all of them started looking at me. Without further delay, I stepped out of the bakery and found myself  standing on the side of a road, alone when a car started to come near me. I started to walk away but the car kept following me and then I started to run. The car kept honking and when it caught up with me, my grandfather called out my name and I stood there, shocked.
I was saved. My family had come for me.
One of the most important things I have learnt is that we need to accept who we are, take pride in where we come from. There is always room for improvement and there should be; no one is perfect nor does everyone come in complete packages. The moment we realise this, everything becomes easier, no more complexes, no more fake friends, and no more endless efforts in trying to impress people.
Take your family as they are.