Once bitten twice shy? Not if you're part of PCB's selection committee!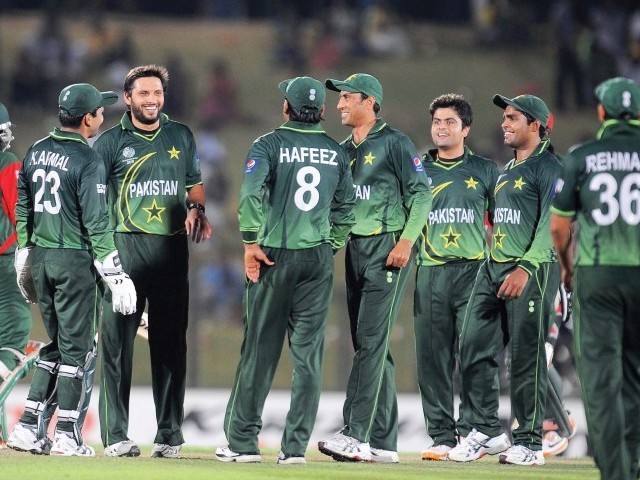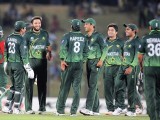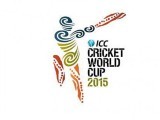 Pakistanis live in the age of nostalgia. A 67-year-old Bambi, still struggling to get on its feet, one step forward, two steps back, sprawled spectacularly on the floor. A nation dead set on moving backwards.
From our political affiliations, religious oppression, blasphemous laws, dress-codes to the selection of our cricket team, ours is a generation that shall wistfully flip through old photos unable to grasp the reality of who we were and what we could be, unable to move forward. If you skim through the list of the 30 probables sent for the 2015 World Cup team, there's no need to continue watching, you've seen this show before.
Rewind back to 2013, the Champions Trophy and an experienced Pakistan cricket team with an average age of above 30 that could not cross the 200 mark in a single match. This was a squad that had retained several senior plays who failed to deliver on any given day and the result was absolute debauchery.
Barring a resilient Misbahul Haq, the Pakistani cricket team was in shambles and the team pegged 'favourites' (a cursed term) left without a single victory. One year later, 71 days before the world cup, a list of 30 players is sent to the ICC, with the likes of Kamran Akmal and Shoaib Malik back in the squad; it seems the Pakistan Cricket Board has yet another lesson waiting to be learnt.
Why the obsession with experience when it has failed us time and again?
Why is Kamran Akmal still a name to include when Sarfaraz Ahmed has been God-sent these past few months?
When was the last time Shoaib Malik delivered on an international level?
Domestic T20 leagues in Pakistan and around the world do not justify his place for an ODI world cup. Claims that he may step in as an all-rounder to replace Mohammad Hafeez is stuff nightmares are made of.
In the past decade, has the domestic set up in the country dwindled to a level where we are unable to produce a decent all-rounder or do we have misplaced faith in the wrong people?
It is baffling that India can walk away from Yuvraj Singh and Virender Sehwag but we're still gathering up the same band of has-beens. Theirs was a team that won the 2011 World Cup and yet they had the good sense to know that, four years later, change is required to stay relevant and competitive at the world's largest stage.
It is almost predictable now that the PCB's selection committee would make these senseless decisions. Earlier this month, Fawad Alam, who averages 77 in 2014, was dropped from the ODI squad for the New Zealand tour. No amount of logic or rationale can explain such baffling calls. While Younus Khan, whose stunning run with the bat found his place back in, Fawad was made to step out.
I hold the utmost respect for the legend that is Younus, but this is inherently the issue with the current state of cricket affairs in the country – you cannot axe a young player delivering results to include a senior member. It is Pakistan cricket that suffers when this happens. Perhaps Fawad doesn't have the temperament and fandom of Umar Akmal that makes him dispensable but the little match winner in the moustache deserved better. He is a product of the politics played within the organisation; fans and matches are simply collateral damage.
As we look to February, the clips of 1992, the retro vintage jerseys and the images of the cup we won 23 years ago, we shall be unabashedly biased about the chances of lifting the trophy at MCG once again in true Pakistani fashion. In 2015, 189 million people are praying for change, a way to look forward and celebrate tomorrow; perhaps the PCB needs to change its batteries and quit winding back the clock.