5 reasons Manuel Neuer deserves the Ballon d'Or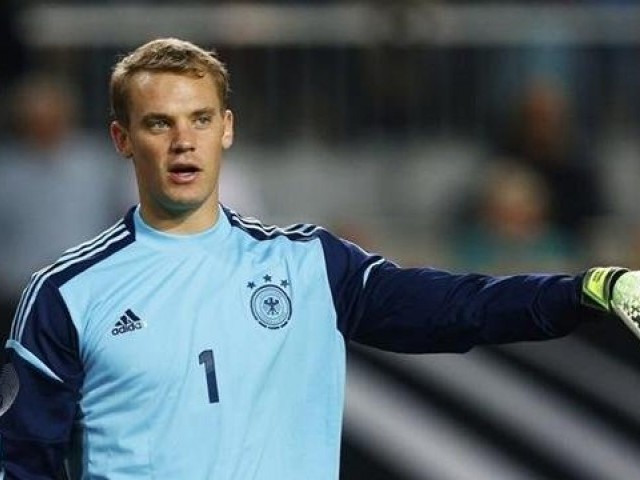 Finally, after much anticipation, the list is out. And it's out with a bang. Three players have been shortlisted for the prestigious award and it is no surprise that this year's trio of the planet's best players yet again includes the giants of the football world, Cristiano Ronaldo and Lionel Messi.
What is enthralling about this year's award, however, is that this time it is not Xavi or Andrés Iniesta or Franck Ribery who will compete with Ronaldo and Messi – this time, it is a goalkeeper. This time it is the 'SuperManu', the 'sweeper-keeper', the legendary German and Bayern Munich goalkeeper, Manuel Neuer, who has challenged Messi and Ronaldo for the king's throne.
It was in 1963 when Lev Yashin, the Russian goalkeeper, won the Ballon d'Or award. Since then, it has been 50 years and he remains, till date, the only goalkeeper ever to win it. Even the likes of Iker Casillas and Gianluigi Buffon could not lay hands on this sought-after trophy.
But here I present to you five reasons why the German goalie deserves to put an end to this trend and lift the shiny, coruscating 2014 Ballon d'Or award:
1)      Sweeper keeper
Known for his unique playing panache, faster-than-light reflexes and silky skills, Neuer is indeed one of the best goalkeepers of all time. The man is a genius – an absolute genius who can, and has, stupefied and stunned even the most ferocious of attacking sides. He is perhaps the only goalkeeper in the world who defends like an attacker.
2)     World Cup winner
Neuer played an incredibly important role in taking his team to the winning stage in this year's World Cup tournament. His imperious save in the World Cup final against Lionel Messi was a turning point in the game. He also won the Adidas Golden Glove for his stellar performance and outstanding saves during the tournament.
And that's not all. His brilliance has also helped Bayern Munich trump a number of titles – including the Bundesliga, the German Cup and the Champions League.
3)     Not all awards are for strikers
Sadly, football values goals more than it does clean sheets. It is always forwards and strikers who are considered to be the best players of the world. But I think it is time FIFA put an end to this absurd trend and shows the world that it is not always the striker who makes it big. It can be anyone who plays well.
4)     Awards are not just based on looks and fan-following
I think FIFA has showered enough awards and rewards on Messi and Ronaldo. It is time to end their duopoly and give the award to some young, fresh blood; those who actually deserve it, based on performance. The Gelsenkirchen native may not have the good looks Ronaldo has or a fan-base as massive as Messi's, but what he does have is phenomenal performances and those are what should count.
5)     Because he simply deserves it
To win the Ballon d'Or, one must have done something absolutely exceptional, something dazzling that sets one above and apart from all others, something that none of his rivals have done. Thanks to his dazzling performance in the World Cup and his vivacious form in Bundesliga, the 'SuperManu' has achieved a lot of feats.
He has stopped the unstoppable, saved the un-saveable and achieved things that are the nirvana of every goalkeeper. The 28-year-old has rejuvenated, refined and revitalised the art of goalkeeping. It is only fair that in return for his brilliance we let him lift this year's Ballon d'Or award.
The award will be announced on a star-studded evening, on January 12, 2015, in Zurich, Switzerland – and my fingers will be crossed for Manuel Neuer, the magician goalkeeper. Who do you think will win?
Loading ...