Will it even help if I raise my voice for Shama and Shahzad?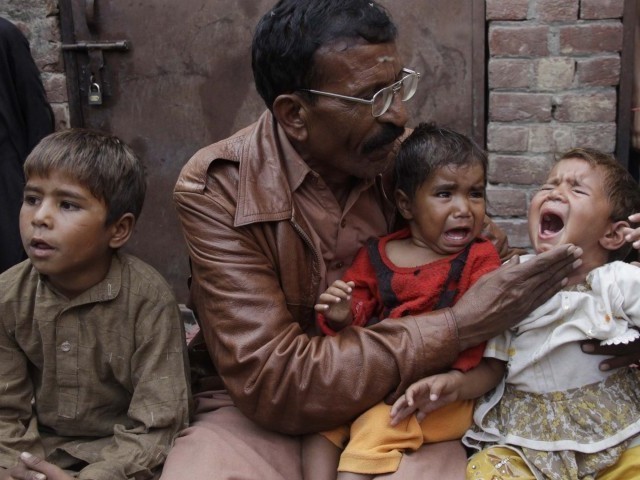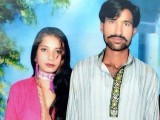 The Kot Radha Kishan case of lynching a Christian couple, Shahzad and Shama, is no longer breaking news. In fact, killing minorities has hardly ever been 'breaking news' in Pakistan. As minorities are tortured, condemned and brutally killed in broad day light, it comes as no surprise at all to now find out that the family of the slain fear for their lives as they seek justice.
Shahzad and Shama were thrown into a brick kiln by an angry mob for having burnt the verses from the Holy Quran. There was no evidence, no investigation, no hearing, just an atrocious execution. Days after the shocking event, which caused a lot of stir in the cyber-world gaining international attention, this is the first time that the state will be acting as the plaintiff in the case.
Even though the state will be setting a precedent by acting as plaintiff, whether the state will finally look into the blasphemy laws and perhaps amend them, is yet to be seen. Salman Taseer, Shahbaz Bhatti, Aasia Bibi and countless others have been victims of a law which makes no sense at all. It is as though we tread on a very thin line when it comes to blasphemy in Pakistan. You just never know when you will be targeted under this law created by General Ziaul Haq.
Putting the pertaining issue of blasphemy law aside, as there is no way that this blog is going to change it, I will shift my focus on what the relatives of Shahzad and Shama are going through.
Even though the media has given tremendous support in condemning the atrocious act committed against Shahzad and Shama, and has paved out a way to seek justice for the couple that was murdered in cold blood, the family of the victims now fear for their lives. According to a press conference that was held earlier in the week, the family reported that they are being offered money and land as compensation and are being pressurised to withdraw their case. They have also received threats. The family has informed the police about this, but we all know too well how 'safe' they could be in the hands of the police. They have demanded protection as it's their lawful right to do so, but they are not getting any. So in case one of the surviving members of this family is murdered, are we again going to raise our voice on social media platforms that will result in more international humiliation or is the government going to give them the safety that they deserve?
Why is it that the blood of the minorities is any less 'red' than that of the majorities? Why is the family that is already going through such an ordeal, not being given protection and instead are being forced to take back their case? And lastly and more importantly, when will the government look into the blasphemy law? These questions, although simple in their context, are quite complex in the mysterious thread of the society and the government.
I demand justice for Shahzad, Shama, Sahar Batool, Aasia Bibi, and countless others. But who am I?  I'm just another 'majority' who is a 'minority' in her country seeking justice only on humanitarian grounds but perhaps will not be offered any. So what's the point of me even being classified as a majority since my demands are going to be squashed over like those of the minorities?