Sizing up the Sri Lankan strife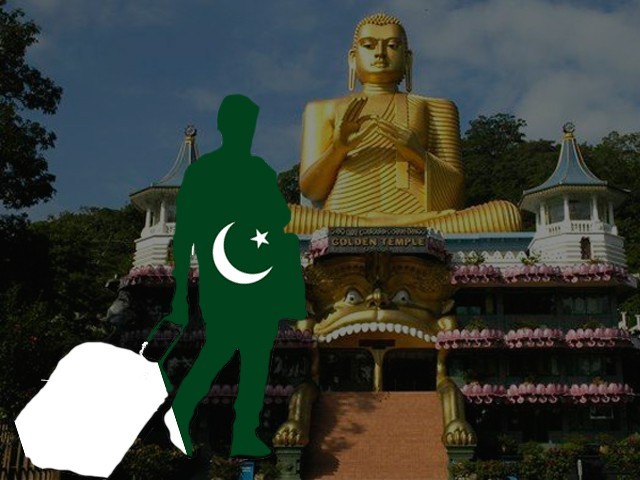 In many ways, islands defy the socio-political belligerence of geographical proximity to other lands. Sri Lanka distinctly holds its own, even with the world's largest democracy staring down intently at its past and present. It is either because of this, or perhaps despite it, that the seemingly small spec of land divided by a narrow sea from the southern tip of India has endured decades of a bloody civil war with such sound determination.
Not long before I landed at Colombo's Bandaranaike International Airport, I realised this was a land of two tongues. Tamil and Singhalese are both percussive, rotund languages. The words swell, gather themselves and scatter their syllables in a way that only a foreign speak can appear to do. The man at the counter where I bought a local SIM card was Tamil, the customs official who asked me what I came to Sri Lanka for was Singhalese. I came out of the airport wondering if the tales of a fractured coexistence were as deeply entrenched as I had been told before I landed to pursue a month-long journalist exchange programme in Sri Lanka. It was a cautious curiosity that would delicately prick my mind during my stay in this lush island that would also, incidentally, deliver my first encounter with a monitor lizard―an extremely intimidating prospect for a city boy like me.
My own country is no stranger to violent insurgency. We are given to understand the power of systematic thought control. But the hostility we face comes from an armed opposition that believes in a certain interpretation of religion. So it takes one more than a moment or two to figure out how and why a country as secular as Sri Lanka has fought and subsequently crushed a guerrilla force whose fighters were willing to blow themselves up, that too with no guarantees of a recompensing hereafter.
Yet, my first and most obvious observation was that the people that inhabit this land are extremely friendly and warm. They are not disposed to the idea of violence. In fact, they appear to be a product of the weather and topography that besieges it – a symphony of sun and storm, hills and plains. They wear smiles that do not exhibit abandoned serenity; their politeness is abundant yet measured. The people of Sri Lanka, ethnically and religiously diverse as they may be, are immune to the ravages of time. Either that or it is a very convincing illusion.
Allow me to elaborate this lingering effect of colonialism. In Colombo, the ethnic and religious lines blur, the divide that languages create is mitigated by the surprisingly widespread fluency of English. Here, the west lends more than the eccentricity of the east. Skirts outnumber saaris, foreigners from European lands feel more at ease, gregarious American and British pop music fills clubs and concerts.
It was only when I ventured to other parts of the Island that the nature of this land's diversity really revealed itself to me. Muslims in the central province of Uva were of Tamil origin but also spoke Singhalese. The Singhalese in the south romanticised nationalism as a relatively recent discovery. Although I did not get a chance to venture to the north, my friends from Jaffna told me enough to imagine what life is, and must be, for those who will never forget the 'war that was'. Imagination, of course, is no substitute for reality.
One of my first assignments was to do a story on Pakistanis seeking asylum in Sri Lanka. The marginalised Ahmadi community was the obvious first subject. And in underestimating their plight, I learnt of the fear that binds them. Their representatives in Negombo, which is home to the largest number of Pakistani asylum seekers, were extremely wary. More than a few refused to talk, pleading to leave them alone for fear of being deported.
"You can't save us from being sent back," the representative told me over the phone when I asked if we could meet.
He said they had many reporters come to them in the past; all were full of empathy, but empathy alone could not change their fate. Fleeing from a country that prosecutes them for their faith to seek asylum in a country that uses mistrust as its first line of defence, Ahmadis mirror the state of these two security states. Tread carefully, or the thread will snap.
Slowly, Sri Lanka has moved towards an authoritative regime. Defeating the Tamil Tigers, the government of President Mahinda Rajapaksa has not been magnanimous in victory. It has rubbed its success in the face of its rivals. As a result, the face of Sri Lanka, with all its natural beauty and jovial people, seems like the face of Da Vinci's Mona Lisa – half-smiling, half-troubled.