She loved Pakistan too much…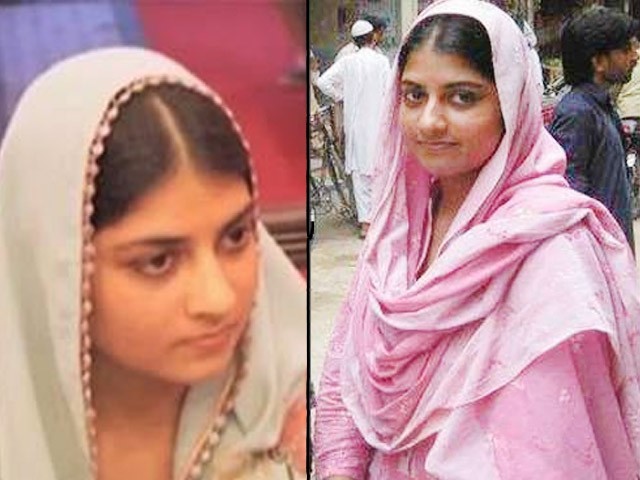 My first interaction with her was back in late 2010. I read her letter-to-the-editor in Dawn, expressing her disappointment about her fellow students' indifference to the prevailing conditions in the country and how the NED University of Engineering and Technology (NEDUET) administration, which boasts of maintaining a non-political environment at campus, fails to take notice of chalking done by a specific political group.
The audacity in Ms Nabiha Chaudhry's words made an impact on me. After finding her online on Orkut, I dropped her a message appreciating her bold stance and hoped that I would get to meet her, as my first year at NED was about to start in a few months. Those were the days when dictatorship under Pervez Musharraf was in full swing and a crackdown on the media and judiciary had just begun. A lot of activism was seen from the civil society in different parts of Pakistan but hardly any reaction was found in Karachi. There was this apathetic attitude in the educational institutes here as to what was happening around, which was in sharp contrast to the students' protests we saw at the University of the Punjab (PU), the Lahore University of Management Sciences (LUMS) and the likes.
By starting off discussions on online forums with like-minded students, the efforts of Ms Chaudhry and others like her eventually culminated in the formation of the Constructive Students Network (CSN) – a students' group in NED. The aim of this group was not to carry out violent protests but to create a thought-provoking process in the younger generation that could have much longer-lasting effects.
CSN was in no way similar to the other societies operating in NED at that time – the basic objective was to spread the ideology that we, as students, represented the educated class of Karachi and hence we should rise above our differences of ethnicity, race and religion to work for a common cause; for the betterment of Pakistan. And Ms Chaudhry, no doubt, succeeded in instilling this belief in hundreds of people.
I became a part of this journey when I attended one of their first meetings and was inspired by the passion and determination found in this small group. In contrast to the pessimism commonly found amongst engineers when it comes to talking about the future of their country where the most important topic of conversation becomes how fast they can move abroad, here was a person trying to convince others that Pakistan is all we have.
Instead of lamenting over the dismal situation in the education sector, we were made to realise how much investment was being endowed in our engineering degrees by the government. These degrees were accepted world over and we paid a nominal fee because of the subsidised fees. Thus, the educated youth had to recognise their role and responsibility as citizens of the state. We had to enhance our capacity in terms of leadership, decision-making, policy implementation and firmness of principles in order to be able to work towards its progress.
And all this came from the brave girl who had witnessed her father being killed because he had made efforts to end all political influence in the educational institute he was heading. And to top it all off, her family never got justice on that case from the prevailing system. There existed no apparent reason for her to still have faith in this country and the system that it was running. But despite that, all her efforts were directed towards the cause of developing a strong sense of nationality and patriotism among the youth of Pakistan and making them prioritise objectivity of national interest over individual gains.
My first of many projects under her leadership was a seminar on "How to counter the brain drain in Pakistan" in early 2008, where we tried to give the students of NED the hope that despite the air of nepotism and corruption that surrounds us, there were practical examples of people who, through their ingenuity, made their way forward and were now excelling in their respective fields in Pakistan.
Seven years later, I am now pursuing a fully-funded MS degree from one of the largest university networks in USA, from their department in petroleum engineering which is highly funded and top ranked in the world. Residing near the energy capital of the world, where headquarters of all major oil and gas companies are located, I see many fellow graduates easily getting enticed by their high salary packages and lifestyles they offer for working in the US and Middle East. But despite all that, I am still trying to carry the spirit and message that I got from our first project and look forward to returning back to Pakistan after my graduation.
Why, one may ask?
Because of the patriotism instilled within me by Ms Chaudhry. Her belief that no matter how dark the night, somehow the sun will rise once again and all shadows will be chased away, still make me believe in the Pakistan she envisioned, the Pakistan she glorified. I recall an incident where, after an extended power outage in Karachi, she told us:
"… and hope you all are not just cursing the KESC but probing the matter and deciding yourselves that there will be a day these problems will no longer exist. We will bring that morning to our country, InshaAllah! Hum dekhein ge, laazim hai ke hum hi dekhein ge! (We will see it; it's imperative that we will see it)."
There were speculations in the media regarding her death and absurd theories were tossed around about how she burnt herself to death. The only thing she ever ignited was passion, spirit and patriotism in the hearts of her students and all those she met. She reiterated again and again that we should believe firmly in Allah (SWT), never give up against obstacles in life, have an optimistic frame of mind and work for the cause of a better and sustainable future of Pakistan.
That is all I believe about my mentor, friend and older sister – Nabiha Chaudhry.