Recycle yourself, don't let your kindness die with you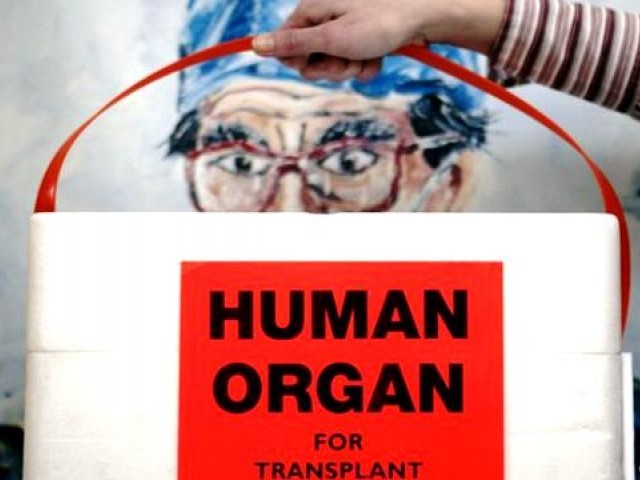 A man sitting in a park reading suddenly bursts into laughter. This catches the attention of a boy sitting near him with dark shades on and a stick in his hand who, out of curiosity, asks the reason for the man's laughter. The man, pleased to be able to be nice to the boy, starts reading the passage to him and they both share a laugh.
After a while when the man gets back to his reading and there's silence once again, the boy breaks the ice by asking if the man would be kind enough to let him have "that" after he's done with it. Though surprised at first, the man closes and hands over the book he was reading to the boy, wondering what a boy with no vision would do with it. In response, the boy returns the book and says with a smile on his face,
"I meant the eyes".
This was a video I watched while browsing the internet and I must admit I was taken aback. Death is inevitable and I had entertained the imagination of a world without me, but I had never been able to think about what I wanted done with my body when I die so clearly before. Sadly, this isn't always that clear for most people.
Pakistan ranks among nations where the number of organ donations is the lowest and approximately 50,000 people in the country die due to end stage organ failure. Besides the lack of awareness about apparatus facilitating the procedures for organ donation, there lie personal reasons from religious reservations to social constructs that hold people from thinking about donating their organs and tissues after they die. Contrary to popular belief, organ donation is prevailingly consistent with the beliefs of most major religions including Islam, Roman Catholicism and most Protestant faiths. In fact, according to the Holy Quran, saving a life is like saving the whole humanity.
After sharing my thoughts on organ donation with those around me, I came to the realisation that a lot of people go as far as labelling the act of doing anything other than preparing a dead body for burial as downright derogatory. Had these people been able to witness what goes on inside a grave, they would have known that nature doesn't care for their hollow perceptions regarding human life and death. For all I know, there's way more dignity in saving a life by letting your heart beat for somebody who needs it; in making life better for somebody by letting them have your kidneys; in being a part of the reason for somebody to be able to see the world through your eyes; in not taking your spirit to the grave with you.
As a conscience being made up of stardust, I realise that what makes me is bound to fall apart and will probably never come together the same way again; knowing that, I'm uplifted by the thought of being able to not let my kindness die with me. I wouldn't know for sure the reactions of people who'd receive parts of me they need and help me stay alive through them, but I imagine being an iota of their thoughts that keeps their faith in humanity alive – and that's something I would never want to refuse to be.
By nationwide implementation of laws that will curb any chances for illegitimate and commercialised organ trade (that being The Human Organ and Tissue Transplantation Law, 2010) and by raising awareness about the subject among people who let myths and taboos associated with organ donation keep them from willing to volunteer their bodies to medical science, we can gift life to thousands of Pakistanis.
We've come a long way in recent years and there are institutes like Transplantation Society of Pakistan (TSP), Sindh Institute of Urology and Transplantation (SIUT), Pakistan Kidney Institute (PKI), Shifa International Hospital (SIH), Armed Forces Institute of Cardiology (AFIC), Human Organs Transplantation Authority (HOTA) and Pakistan Association of Urological Surgeons (PAUS) that are working to see Pakistan join developed countries where the percentage of lives breeding lives is on the rise.
Sometimes in the future, the growth of complex organs and tissues from human cells might affordably be possible and the need for organ transplantation might cease to exist. Until then, let us not watch people (who can be saved) die helplessly.
If you find yourself motivated to be an organ donor, please know that all it takes for you to be somebody's hero is your will to let them have what you would no longer need when you die.
Loading ...