O21: Comically bad?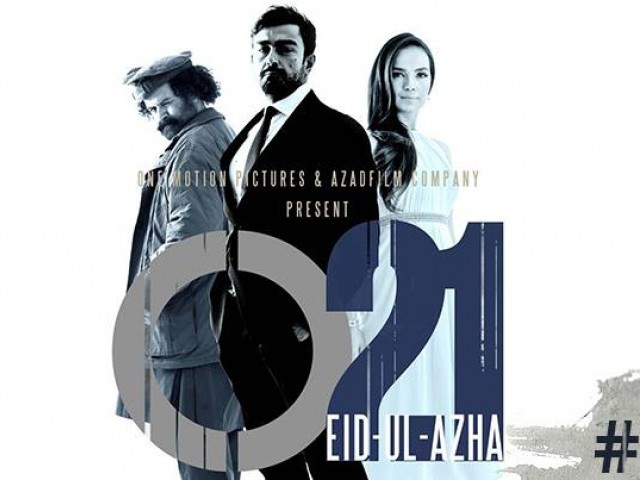 Perhaps the most impressive thing about O21 is that it was made at all. Aside from the fact that this bi-lingual Pakistani film boasts a talented cast of both Pakistani and foreign actors, and is helmed by filmmaker Jamshed Mahmood Raza, aka Jami – who here has directed his first feature length film – O21 also takes a risk by featuring a narrative that avoids all the cliché-ridden trappings of a Pakistani film.
A bigger risk, however, is the pacing of the film, which at times is so slow that it makes the deliberately paced cinematic Steven Kubrick classic 2001: A Space Odyssey seem like Usain Bolt running on angel dust by comparison.
I have been dismayed by the many published Pakistani film reviews terming O21 as an 'intelligent' film simply because it takes its time. Certainly, there seems to be some confusion where reviewers are apparently identifying slowness as a sign of smartness. In fact, it has been amusing to note that plenty of O21 fans have been dumb-shamed into liking the film. Anyone who doesn't like the film is told that they aren't grasping the finer points of O21's filmmaking and can't appreciate how captivatingly it moves, as if it were some beautifully slow ballerina rather than a limping horse that should have been shot after the first act.
Wonderfully engrossing films that reward patience such as 2001: A Space Odyssey, Solaris, The Godfather, Zodiac, Lawrence of Arabia and the likes, aren't cinematic masterpieces simply because they are slow. If sluggish pacing had been the only benchmark, then any filmmaker could capture paint drying and win the hearts of critics and fans alike. No, there has to be some method to the madness. For example, the long iconic scene in Lawrence of Arabia where we scan the dry landscape for a sign of life until we finally see a dot in the distance, which slowly but surely reveals itself to be a man approaching on a camel, is a piece of filmmaking where every second was used effectively.
That's not to say that O21 fails to use any of its relaxed speed without effect. For my money, the first half of the film is as gripping as any film I've seen. It certainly takes a lot of talent to evoke tension without resorting to gratuitous violence, and in various ways I was reminded of Steven Soderbergh's Traffic as well as Kathryn Bigelow's Zero Dark Thirty, with what certainly was edge-of-the-seat stuff. I also enjoyed the time gimmick that may have been inspired by the TV show, 24. Clearly, Jami is one of the most talented filmmakers in the nation.
But like a roller-coaster that keeps climbing without a payoff, O21 fails to bring its foreplay to a satisfying conclusion. Eventually, O21 begins to resemble a South Park episode parodying the spy genre. When the climax does come, it is desperately disappointing. Here, the house of Kashif Siddiqui (Shaan Shahid) is attacked in an action sequence which is atrociously edited.
It is quite evident from O21 and Waar that Pakistani filmmakers are competent at shooting drama, but lack any skill whatsoever at directing action sequences. Sadly, the over produced action sequences in O21 are comically bad, where the characters are magically teleporting between shots from one corner to another.
The poor and rather unintelligent second half of the film also weighs down the fairly interesting narrative. O21's examination of the spy network between Pakistan and Afghanistan is quite absorbing, where most of the players are motivated by personal objectives rather than nationalism. The characterisation of Pakistani spy Kashif is a mixed bag however. On one hand I enjoyed how Kashif wasn't presented as a squeaky clean military man, but on the other was disappointed that Shaan – for the umpteenth time – was playing a character weighed down by the guilt of a dead wife. This is just a lazy piece of writing designed to evoke empathy. Ladies, he may look good in a suit, but that's too many dead spouses.
O21 suffers from other flaws as well. The cinematography is quite dull, and the grainy muddy camerawork does little justice to what should have been gorgeous backdrops. On the other hand, the performances, though at times uneven, are generally quite good, especially from veteran actor Ayub Khoso (Abdullah).
Despite the glaring imperfections, O21 is an important instalment in Pakistan's woeful cinematic history. It might not be a smart entry on the silver screen but it certainly raises the average intelligence level of Pakistani films by several notches, and is hopefully paving the road for great films.