The brilliant minds of our insurgents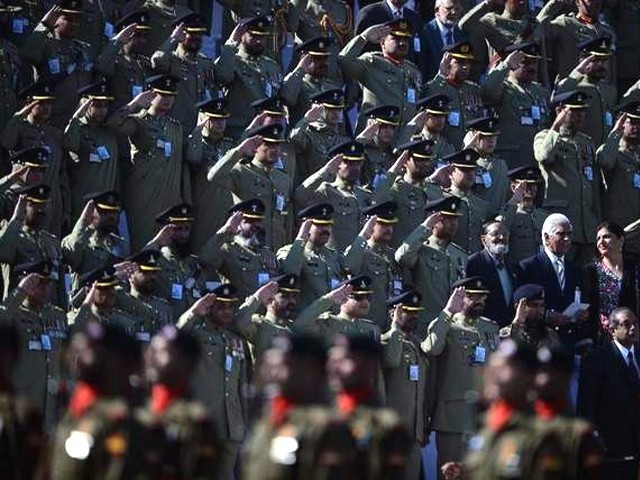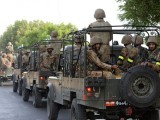 As Zarb-e-Azb moves towards a ground offensive in Miranshah, bomb disposal units are assigned the daunting task of safely detonating troves of Improvised Explosive Devices (IEDs) precariously stacked in numerous factories scattered across town.
A junior military officer, part of one such unit, reflected on a mission he had successfully carried out earlier in the day. Referring to the IED composition, he said,
"They (TTP) are damn experts, awesome work. Brilliant minds how they use local materials urea and the likes to make IEDs, awesome. I wish I could get trained by them".
Simply by an apt assessment of the adversary's skill set, in this case the Tehreek-e-Taliban Pakistan's (TTP) immaculate IED assembling techniques, he is able to carry out the task in a more profound manner. His jawans (soldiers) trailing not far behind.
Terrorism falls between being purely chaotic and utterly systematic. Because terrorist actions based on bewildering ideological premises, seem so incoherent and illogical. Yet, the tactical superiority continues to bedazzle Pakistan's finely tuned conventional military and it's far reaching intelligence services.
With increasingly daring and meticulously planned attacks on key civilian and military installations alike, it is crucial to comprehend that the country is not facing a rag tag collection of religious zealots.  Recently, the TTP have successfully seized different airports, which wreaked havoc on the security establishment and eluded intelligence agencies.
A few months ago, militants laid siege to the country's busiest airport, Jinnah International. Fully gauging the airport's economic as well as symbolic relevance, the TTP extended beyond the lawless tribal belt in FATA, merging into the country's industrial hub for an audacious multifaceted assault on both the country's weaning sense of pride and security.
Key military bases have been repeatedly attacked by TTP militants as well. The attacks have become increasingly daring and inflicting greater damage with every blow. All three wings of the inter-services have been shaken to the core.
In August 2012, among speculation of a proposed military-led offensive in North Waziristan (NW), military intelligence for weeks was expecting an assault on key compounds. The suspicions and validity of the reports were remorsefully confirmed when TTP commando militants stormed the sprawling Pakistan Air Force (PAF) base in Kamra, destroying an aircraft and martyring one security personnel.
In May 2011, an assault of a similar nature was carried out on one of the country's elite naval stations, Mehran base in Karachi. A small team of terrorists infiltrated the compound, successfully destroyed two surveillance planes and killed at least 17 people including security personnel.
No previous incident has resonated a deeper sense of aggravation and shock as the 2009 attack on the country's military's General Headquarters (GHQ), located in the garrison city of Rawalpindi. The attack left six army personnel dead, including two senior military officers.
All these attacks share salient features.
A small band of highly motivated and grotesquely adroit insurgents, infiltrate seemingly impenetrable fortress-like compounds and leave behind a deadly trail of bloodshed and battered pride.
Full-fledged military operations targeting TTP strong holds in the lawless North and South Waziristan region have hardly been a complete success. Their innate ability to disperse into neighbouring Afghanistan, regroup and attack from across the Durand Line, exhibits their cross border lethality, thus introducing an array of complexities for the country's security establishment.
Is defeating the TTP an unachievable goal?
Hardly!
For an effective campaign against the TTP, with grudging respect, the security circles must acknowledge the group's tactical and strategic capabilities and respond proportionately.
After years of delaying a proposed military response to address the growing influence of TTP operatives in NW, it appears the country is catching up. The military's willingness to eliminate terrorist cells by launching a full-fledged operation is testament to a renewed and aggressive appraisal of the TTP's immense hold on the region.
While armed forces continue to clear the lawless frontier of TTP fighters and its foreign associates, the country is bracing for a possible wave of reprisal attacks, resonating far into urban centres. Celebrating Pakistan's 68th Independence Day, two groups of terrorist (believed to be foreigners) simultaneously attacked the Samungli and Khalid airbases in the southern city of Quetta. Leaving no room for mistakes, the security personnel who had received a heads up from the intelligence community were successfully able to thwart the insurgents from breaching the perimeter. The 11-hour gun fight resulted in all 12 militants being killed and a huge cache of weapons and suicide vests recovered.
Successful instances like these show the military has begun to acknowledge TTP's 'brilliant minds'. Anti-terrorism campaigns characterised by an intricately planned offensive, of an increasingly robust nature, have placed the insurgents in a vice. Pakistan military is squeezing it tighter with passing time.