Pakistan sports: Abundance of talent but lack of recognition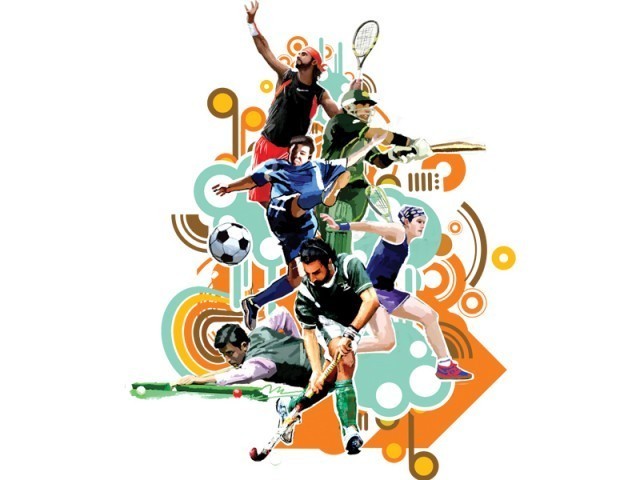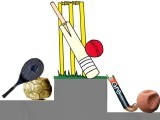 It was amazing how Pakistan beat India 2-1 in their Asian games fixture yesterday. If you see the last couple of months in light of the Indo-Pak rivalry, you would be proud to see how well Pakistan has done against India in pretty much all sports.
Just last month, Pakistan beat India 2-0 in the final match of a friendly series. Though Pakistan lost the first match, we won the series on goal average. Last week, our domestic side, Lahore Lions, took on the two time CLT20 champions Mumbai Indians and surprisingly ended up beating them.
And it's not just these Indo-Pak clashes where we have done really well; if you see the overall performance of Pakistan, it's really impressive. Last year, at the Street Child World Cup, Pakistan made it to the semi-finals. And it's funny how even then Pakistan thrashed India 13-0. Similarly, this year, Pakistanis did very well in tennis courts too. We qualified for the Asia Oceania Group II final against Thailand after beating Vietnam and Philippines.
But the question is how are we managing to do so well at international events when we have a weak sporting infrastructure, a crumbling domestic level, no proper training facilities, and, to an extent, no competition? I mean, if you compare this with India, they have the Indian Premier League (IPL), where the cricketing giants from all around the world come to play. Recently, India also started a badminton league, in which the world's top badminton players took part, while they will also launch a football league, Indian Super League (ISL), in a couple of weeks. They even have a Kabbadi league which is broadcasted in Pakistan. You simply cannot compare the amount of sponsors, the exposure or the facilities that an Indian athlete has to what a Pakistani athlete has.
These leagues in India have not just made Indian sportsmen financially sounder but have also given ample opportunities to the Indian youth, who not only just get a chance to play but also get to learn a great deal from the sporting legends that come to India to play in their leagues. If you compare this to the Pakistani youth, it's been five years since an international cricket, hockey, tennis or football match has been played on the Pakistani soil. And our youngsters have mostly been busy starting generators or running in long marches and dharnas.
With all this, the fact that the captain of Pakistan football team, Kaleemullah, is just a 22-year-old from Chamman who is Pakistan's top striker and is also a star of FC Dordoi in the Kyrgyzstan league something to be proud of. The fact that a bunch of street kids from Karachi made it to the semi-final of the Street Child World Cup is a testimony to the abundance of talent that Pakistan has.
Robert Half once said,
"Hard work without talent is a shame but talent without hard work is a tragedy."
In Pakistan's case, there have been too many tragedies. It's not that our athletes don't work hard; they do, but it's just that they don't get enough opportunities and facilities that athletes in other countries get. A counter argument could be to simply point towards talented youngsters like Ahmad Shehzad, Umar Akmal or Kaleemullah and realise how well they have done on the international stage. Without a doubt, these athletes have single-handedly helped Pakistan win on a number of occasions.
They are our pride and joy. But for a minute and just think of the hundreds of athletes who could never make it to the big stage just because they could not afford sporting goods. Or those who had to work in factories to earn for their families because spending time on the field was not promising enough. Or even those who gave up because they could not make a respectable earning out of pursuing sports in Pakistan.
We have to make our domestic level stronger, and by domestic level I am not just referring to cricket's domestic level. Our cricket domestic level is far better as compared to that of other sports like tennis, badminton, swimming and the likes.
What's the point of having talent when you are not grooming it? It's about time that the government brings in funding and supports our athletes to make our domestic level more competitive. Considering our talent, imagine how many World Cup titles and Olympic gold medals await us in the future; if only we decide to invest in that talent.