ISIS and the cycle of open-ended US strikes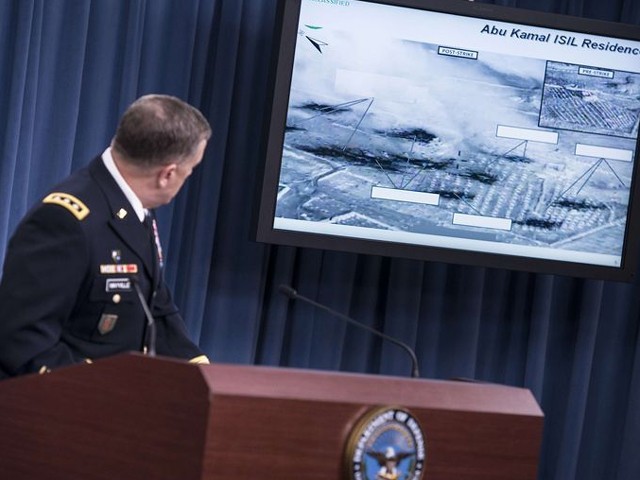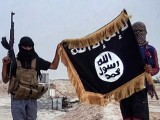 A Pentagon official, soon after launching an offensive against the Islamic State of Iraq and Syria (ISIS), Khorasan, and the al Qaeda in Syria, said,
"Islamic State battle could take years".
This was the first instance when the United States "officially" intervened in Syria using Islamic State's preamble. And with that, Syria became the seventh predominantly Muslim country to be attacked by a Nobel laureate – US President Barack Obama.
This latest campaign boasts fighter jets, especially the problem laden F-22 Raptor, tomahawk cruise missiles, drones and bombers.
The United States is also joined by five other Arab states – namely United Arab Emirates (UAE), Saudi Arabia, Qatar, Jordan and Bahrain – in pursuit to root out ISIS from Iraq and Syria.
President Obama, in his today's UN General Assembly speech, is also expected to call for formation of a global coalition against the Islamic State and its allies.
Deja vu, isn't it?
It all comes back to from where it started in 2001 after the 9/11 attacks when an "international coalition" was formed for a targeted operation against the al Qaeda, that soon turned into an endless war reaching Iraq, Libya, and eventually Syria.
A war started after the September 11 attacks on the World Trade Centre against al Qaeda in Afghanistan, which was supposedly a limited targeted operation, has transformed into a 13-year open ended transatlantic war. Where it was only al Qaeda, and to some extent the Taliban before 2001, threatening the US National Security, the US campaigns have resulted in formation of countless terror splinters such as Boko Haram, Nusra Front, ISIS, Tehreek-e-Taliban Pakistan (TTP), al Shabab, and  al Qaeda in the Arab Peninsula among others.
But make no mistake. By no means could the Islamic State be defended and thus an international offensive for their brutalities was inevitable; the line where the US government could tolerate anything but beheading of its citizens.
The Islamic State also seems to have completed its cycle that eventually started in a camouflage of Syrian rebels supported by the Western and Gulf States. Feeding on this support, along with income from oil fields under its control, the Islamic State now has close to $3 billion on hand.
One can't help but ask the question as to why did it take so long for the international community to act against a group, with a few thousand fighters, which had captured big chunks of Iraq and Syria? And why, after all, did it take only the deaths of US nationals to launch an offensive against the Islamic State? Most importantly, if the US strikes in Iraq have been unable to budge the Islamic State in six weeks, and resulted in soaring recruitment for the Islamic State, what can it actually do in Syria?
These questions are also coupled with doubts on the legal standing of this operation.
Bashar al-Assad, America's enemy number one, has indirectly convinced Obama to bomb his enemies rather than him, who also gives him hope for further clinging on to his regime. Assad has directed his military commanders to avoid taking action against US aircrafts, indicating an implicit approval to the US from his side. This approval was also confirmed when Syrian officials reported that Senator John Kerry had sent a secret letter informing the Syrian government in advance about the strikes. The US, though, has denied reports of any level of cooperation with the Assad government.
Iraq, on the other hand, may seldom create any legal complications as the new government has "officially" invited the US to help it against the threat of the Islamic State. It shouldn't come as a surprise if any legal arguments by the US are topped by the jargon of 'self-defence', which has been commonly used in US military campaigns abroad.
From what it seems is the fact that the ISIS may have done enough to invite the US for an offensive. It is yet unknown as how ISIS may respond to these strikes, and whether or not, the US would be able to defeat a force that does not only boast more than 30,000 fighters but also enjoys greater ideological support among radical sections of the Muslim society.
Although Obama may have a strong international backing to fight the Islamic State in Syria, he is yet to prove, also in case of Libya's disastrous intervention, whether "humanitarianism and moral ground" is the purpose, or a mere pretence for US interventions.