Been there, done that: How 'Naya' will Naya Pakistan be anyway?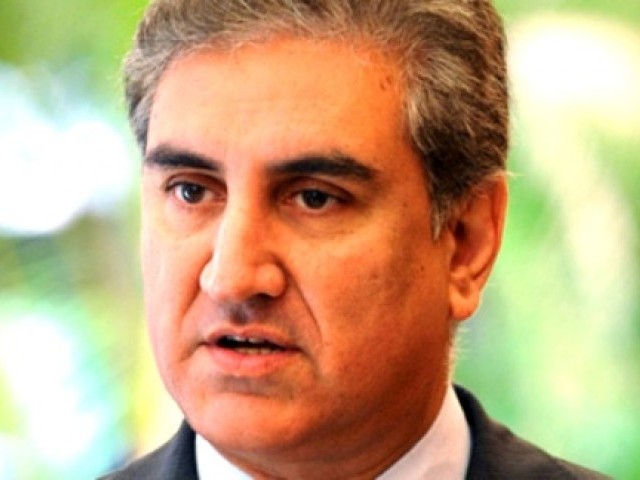 Can big names and old faces bring a revolution and change the system or are they just another step towards decadence? This question needs to be asked about the leaders of Pakistan Tehreek-e-Insaf (PTI) trying to win 'freedom' for the people of Pakistan and who are also, directly or indirectly, equally responsible for the current condition the people are in.
PTI's top leadership is notorious for jumping parties, and loyalties, but the party has yet to deliver what it has promised to the masses – even after governing a province for the past 14 months.
Most people lost hope when many old horses joined the party and took over key positions despite PTI's claim to represent the younger generation of Pakistan.
"Most of PTI's leadership has been tried and tested and they are known for their greed for power. These feudal lords, capitalists and industrialists cannot give freedom to the nation from the cruel chains of poverty and unemployment," commented Fahad Rizwan, a social activist.
Sajid Aslam, a banker by profession, said that PTI claimed to bring honest and efficient leaders but failed to fulfil its promise and gave tickets to those who were rejected formerly due to incompetence. Here are just some of the leaders who, were previously part of other parties but later, joined the PTI bandwagon at important posts:
Shah Mehmood Qureshi
He became an MPA of the Punjab Assembly in 1985 and worked with the Pakistan Muslim League in 1988 and 1993. He joined Pakistan Peoples Party (PPP) in 1993 and served as state minister for parliamentary affairs.
He also served as foreign minister but was relieved from his duties at the foreign ministry due to differences over the Raymond Davis issue. He resigned from PPP, held meetings with PML-N but joined PTI in November 2011.
Azam Swati
Millionaire businessman, once the richest parliamentarian, Azam Swati served as Federal Minister for Science and Technology and senator under Jamiat Ulema-e-Islam-Fazl's (JUI-F) banner from 2006 to 2011. He joined PTI on December 17, 2011.
Jehangir Tareen
A businessman and former parliamentarian, he served as Minister of Industries, Production and Special Initiatives between August 2004 and November 2007, with the Pakistan Muslim League-Quaid (PML-Q).
Pervez Khattak
An industrialist and political leader, Pervez Khattak is known for changing parties. He worked with PPP, then moved to the Pakistan Peoples Party-Sherpao, joined PPP again and finally jumped on to PTI. He has served as Irrigation Minister and twice as Minister for Labour and Industry.
Asad Umar
Asad Umar is a former businessman. He served as CEO and President of Engro Corporation for eight years during a 27-year-long career with the company. His older brother, Zubair Umar, is chairman of the privatisation commission of the PML-N government.
Amjad Afridi
The incumbent Minister for Tourism, Khyber Pakhtunkhwa, Amjad Afridi has also worked as the housing minister during Awami National Party's (ANP) provincial government since 2008.
Mehmood Khan
Currently Minister for Irrigation, Mehmood Khan has served as an MPA for PPP. Besides him, MNA Salimur Rahman served as mayor of Swat on ANP's ticket and MPA Dr Haider was an ANP worker previously. All three are now part of the PTI.
Alongside these leaders, there are dozens others who worked with other political parties before joining the PTI. With the same old people representing the face of 'Naya Pakistan' how 'Naya' can it really be anyway? Imran Khan needs to understand that if he wishes to truly bring substantial change in the lives of the average Pakistani citizen he cannot mooch off of parties that have already disappointed the citizens of the country. If Khan wants to succeed, he needs to believe in the phrase 'out with the old, in with the new'.
Old may be gold, but in Pakistan's case, we beg to differ.