Imran Khan's fall from grace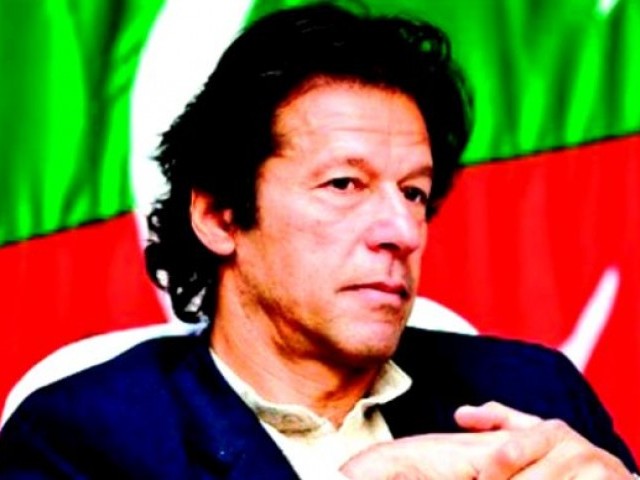 Before I begin, let me confess to my deep love and respect for Imran Khan. His politics, his social work and his cricketing skills have shaped Pakistani society for good or for worse and as a member of a generation that grew up idealising Khan, it almost hurts to see him slip up like this.
The Imran Khan, I grew up admiring was the Imran Khan of principles; a voice of sanity in an insane world, a voice of reason, discussion and dialogue. His passion infused a sense of passion; his words and mannerism defied the new profession he had chosen for himself.
However, the past couple of years have marked a shift away from the man I felt I had grown up to be so familiar with.
Since bursting onto Pakistan's political scene, Imran Khan's PTI increasingly resembles the political mafias it wishes to fight. Having accepted veteran politicians from all major political parties, people who had previously enjoyed the fruits of the corrupt political system, the party's approach to take on the whole political lot is nothing short of a paradox.
The party's stance to shake up the status quo without burping a word against the powerful military and an ever-powerful mullahism in the country does make one raise more than just an eyebrow.
Despite all this, it's worth mentioning that Khan managed to run an electrifying election campaign. He revitalised the country's youth and managed to engage them in national politics unlike any other national politician.
Contesting elections under the caretaker setup agreed upon by most if not all-political parties revealed Imran Khan's faith in not only the setup but also the electoral process. It's worth mentioning that even though Khan and his party raised some objections, all allegations of pre-election rigging follow an after-the-fact argument. In the fifteen months since the last general election, the principled Imran Khan has not once highlighted the massive pre-election rigging against leftist parties who were under constant threat from the Taliban and in most cases were not allowed to even publicly campaign.
To set the record straight, it's also important to understand that the 2013 general elections in part were rigged. PTI was robbed of key parliamentary seats and their claims of election fraud are not completely unfounded.
Imran Khan's demands of investigation into the electoral fraud are also not unwarranted. Pakistan needs effective electoral reforms to move forward and, in that, PTI deserves credit for highlighting the flaws in the current system.
However, to paint the elections as some sort of a massive anti-PTI conspiracy is where Imran Khan starts to lose his track. Humiliation, insults and defamation have become a sad but sure result of criticism that one levels against Imran Khan and his worldview. PTI's social media presence has meant harassment for anyone who regularly criticises Imran Khan and certain private news networks are already under a boycott from those who profess to enhance democratic thought.
The injustice against PTI in the shape of the electoral rigging needs to be addressed and Prime Minister Nawaz Sharif's failure to do so has raised questions over his government's legitimacy.
However, no one has the right to act as the judge, jury and executioner and therefore Imran Khan cannot bring down an elected government simply based on mere allegations. Instead, Khan should use his political leverage to initiate a truly impartial inquiry into electoral fraud. If widespread rigging is then proven to be true, Khan would have a lot more legitimacy than he currently enjoys.
The lacklustre participation at the Azadi March should have been a wakeup call for PTI's leadership and should have warranted correcting measures. Instead of using whatever leverage Imran Khan has got to initiate electoral reforms, the PTI seems adamant to remain on collision course with the government.
If Imran Khan truly believes that a crowd comprising of thousands (not millions as was promised by the PTI leadership) has the ability to take down an elected government then he is setting a dangerous example for Pakistan's national politics. Allowing the mobs to decide the fate of a country's future has never worked anywhere, Egypt being the latest victim.
His announcement of starting a civil disobedience movement, once again, shows the dangerous course that Imran Khan's politics has taken. Encouraging people to break the law by not paying taxes and utility bills for political gains is despicable and needs condemnation. Furthermore, it is a sign of a man failing to win battles through political means.
All is certainly not lost for Imran Khan and I continue to remain a well-wisher but gone are the days were Khan stood out as a political messiah. Perhaps the true tragedy of Pakistan is that those who talk about democracy don't know what it really means.
Loading ...