What I learnt from Robin Williams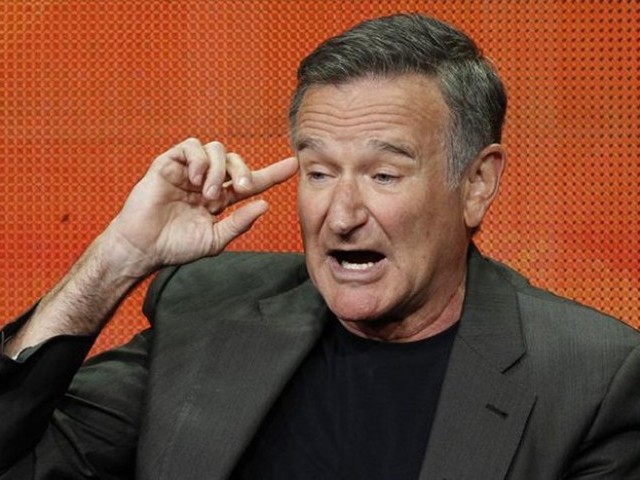 Robin Williams- when I hear that name I think of my childhood. Watching Robin portray amazing characters like in the film Jack, a young soul trapped in an old man's body or being stuck in a board game in the movie Jumanji.
When you watched him on the screen, it did not feel like you were watching a comedy legend, it felt like you were watching a kid, just like yourself, going through these extraordinary obstacles. He was never an old man trying to act young in a family comedy film, like most of the actors you see nowadays. He owned every character he played.
When I got to my teens, I discovered the world of stand up comedy. A hall full of people, one microphone and a person comes on stage and makes people laugh for an hour. It was the Holy Grail for a teenage class clown and I would ask myself,
"Would people actually pay to come, sit and watch one person tell them jokes?"
During my journey into the stand up comedy scene, I came across greats like George Carlin, whose act was socio-politically charged, Jerry Seinfeld, whose observation about the most mundane things in life was so detailed that it was utter genius and then I saw 'Jack', my childhood buddy from the big screen, Robin Williams perform stand up comedy. He was sensational; his energy and stage presence, characters within an act, delivery of the jokes and the filthiness were all amazing to watch. I couldn't believe I was watching this feel-good-family-film actor joke,
"Cocaine is God's way of saying, 'you are making too much money'."
Then I went to college and learnt the art of improvisational comedy in a course. It was the most satisfying form of performance art for me, so I decided to learn more about it and start performing.
During my years of performing Urdu and English improvisation on television and theatre, I realised that my current comedy heroes like Will Ferell and Conan O' Brian were both great improvisers. But not only that, I saw Robin Williams star in the American television show Whose Line Is It Anyway? as a guest improviser and he owned it! He dominated the entire episode with great laughter from his performance. It was amazing!
The point I am trying to make here is that as a performer, I grew with Robin Williams by my side the entire time. Every stage of life I went into, Robin was there greeting me and showing me how versatile an artist can be. He was not just the best stand up, improviser and comedian, but he could also do an Oscar winning performance in a drama film like Good Will Hunting just to show you how vast his widen his scope.
The last hallmark of my journey with Robin Williams was when I saw him in New York, where he performed and spoke about his life. It was unreal to see him up-close; I remember being so nervous that it was embarrassing.
I couldn't help it – that is the affect a legend has on you; someone who brought happiness to so many people for so long.
I guess it's like Robin said,
 "Death is nature's way of saying, 'your table is ready'."