Stop globetrotting and look towards your IDPs this Eid, Mr Prime Minister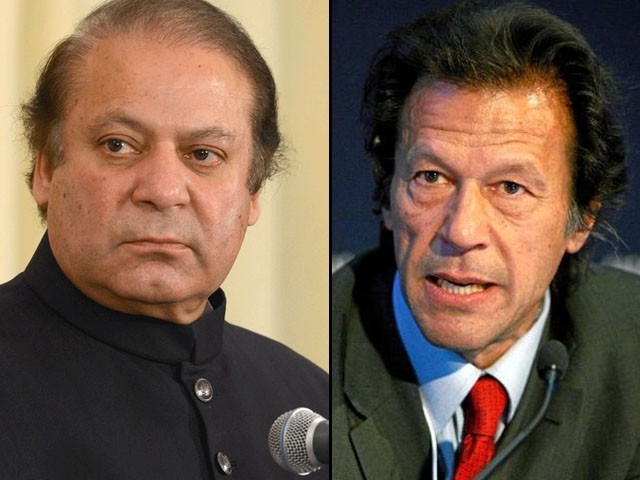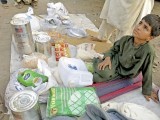 Last year, they were celebrating Eid in the comfort of their respective homes, surrounded by friends and family. This year, they will have to make do with whatever they can in their camps. Last year, they had new clothes to wear and new toys to play with. This year, the children will find themselves lingering around camps, not really sure of what to do. Many might not even be aware that it is Eid.
Such is the plight of the internally displaced persons (IDPs) of North Waziristan.
Imran Khan announced that he will spend his Eid day with the IDPs. Although this is a great gesture and we should be happy that at least one figure of authority had the sense to do this, it still makes one wonder why the premier of the state has not followed suit. Imran wasn't the one who displaced these people; he wasn't the one who gave the final go-ahead to the military to take charge of their houses and leave them without any shelter. Yet he stands with them today. Where is Prime Minister Nawaz Sharif in all this?
A quick glance through the news tells us that the 'representative of the people', the head of the state, will be spending this Eid outside his country with Saudi royalty. I have nothing against Mr Nawaz as an individual and he can spend his Eid wherever he wants but he is no longer just a politician or a member of the national assembly; he is the prime minister of our country now. I don't see why our figures of authority have to be reminded that their country is in a state of war, that there are people who have sacrificed their homes for the sake of a brighter future. Does he not have any responsibility towards these people, towards the IDPs? Shouldn't he at least offer to spend some time with them?
These questions are mindboggling and no one is willing to answer them.
A couple of days ago, I came across the story of five-year-old Aneela, who is from North Waziristan and is currently living in an IDP camp. The report brought tears to my eyes. Here was a girl who was living in such harsh conditions, with meagre resources, and she had absolutely no idea why she was there and not in her own home. I saw her on television, playing with stones instead of toys, eating leftover food when she should have been eating delicacies like sheer khurma and mithai. For her, this year's Eid will not bring any new dresses; her hands will not be decorated with henna. She is a five-year-old child. Does she really deserve this?
This is not just about Aneela; it is for every child and adult living in the hell-hole of a camp. All of them have the same sorrows, the same miseries.
In this time of need, we have seen how the civilians have come forward to help them. We have seen NGOs working day and night to rehabilitate the IDPs. We have seen donation camps set up in all major cities of Pakistan, with people contributing enthusiastically, whatever they can. The masses feel the pain of their fellow Pakistanis and they are willing to share their Eid with them, keeping aside all their religious and ethnic differences. But are our leaders willing to do the same?
I ask all our politicians, MPAs and MNAs to keep their political agendas aside and join Imran Khan in his call to celebrate Eid with the IDPs. Instead of just giving away gifts as a political gimmick, go and spend time with them. Make them feel that their sacrifices are being appreciated.
I don't know about the rest, but the prime minister should have had more sense than to accept an invitation to Saudi when his own people were suffering. He should have been here with his people in this hour of need. Not gallivanting across the globe.
This post originally appeared here.