Life had been drained out of her…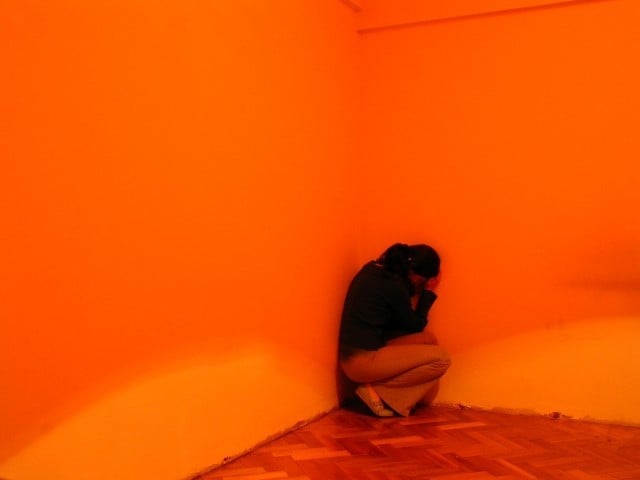 She looked like someone had drained all her strength. I could not stand it anymore, so I closed my browser and made my way towards her.
She looked dull and weak. I observed her silently, praying to God to restore her strength. After all, how much longer could she survive with only an ounce of energy left?
She had already struggled so much, living in this restricted area and now she was finding it difficult to breathe and communicate any more. She lay there, helpless. I stooped over her and examined her to see if there was any physical mishap but she looked perfectly fine to me. Cautiously, I lifted her and tiptoed onto the terrace. The fresh air might do miracles, I thought.
She was exhausted and you could see that she was struggling; being locked up in a room's nook 24hours a day was not easy and would most-definitely have drained the life out of her. But I was wrong; the fresh air wasn't doing her any good. Her face was still devoid of any colour.
I took a deep sigh and returned to my room. I called for help. Someone finally responded and I desperately pleaded for her life. They asked a few simple questions and I responded, from time to time checking for any contradictions. But she showed no signs of life. The same dull face mocked me. I went near her and with a heavy heart I whispered to her,
"Why oh why do you do this to me every time? And that too when I'm working on my thesis research?"
She blinked once and then twice, apologetically or sarcastically, I am not sure. But I felt hopeful.
I stood on a chair and held up her up again, as high as I could this time. An image of Rafiki holding up Simba high up on Pride Rock mountain, on his birth, in the Lion King came to my mind.
Then she began to blink faster at me, and the 'circle of life' played in my head.
I could not believe my luck. The signals started to stabilise. Thanking God!
I held on to my Wi-Fi device for dear life and then put her down cautiously. She looked like a ticking time bomb. Hurriedly, I got back to work before the signals threatened to dump me again!