Dear finance minister, your new budget is killing us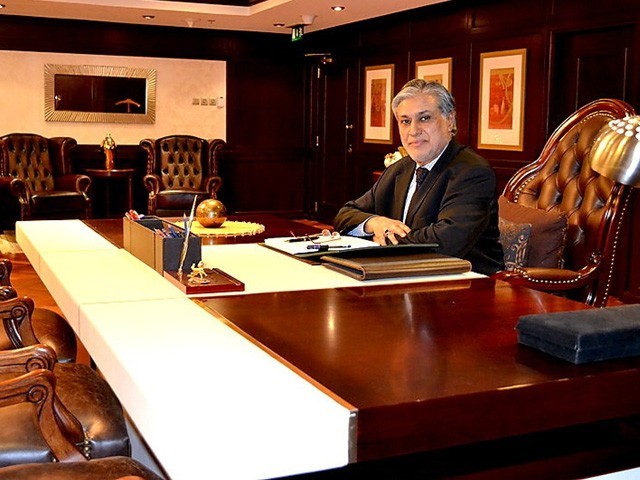 Dear Finance Minister,
I belong to the class of 'common men'; some people also call us 'mango men' or 'aam admi'. Ours is a species that is found in abundance everywhere in Pakistan. If you ever look out of your bullet proof BMW, you will notice one of my fellow beings selling something or the other on a footpath.
We are also found polishing shoes, unloading trucks, offering window covers during a traffic signal, pouring hot tea in a cup at a tea stall, pushing a fruit or vegetable cart or driving a donkey cart loaded with a number of things.
There is nothing special about us. You may have walked past us while being escorted by your bodyguards and may not have noticed us at all; like walking past a heap of rubbish without giving it a second look. I am not sure you are aware of our existence, which is why I am writing to you to today.
What makes me believe that you, dear sir, are unaware of our existence, is the fact that the new budget, rumoured to be presented by your government this month, is heavily loaded with a number of taxes. People also say this budget proposes to raise prices to an even higher level. Had you known of our existence and deplorable conditions, Mr Finance Minister, I am sure you would have presented something more favourable; something that would leave us with something to eat, air to breath and hope to live.
But alas!
I have been told that you do not know the problems of the common man and that is why you think that a price hike will not affect us. But, Sir, we do exist. We, the common people, make up a larger portion of your population than the elite class or the businesses you purport to placate.
Yes, I am not as literate as those sitting those air-conditioned cars, Sir. I do not understand the tall claims made by your government about the GDP improving, the changes in the growth ratio, the dollar prices or inflation. Such information has no value to commoners like me or to 90% of Pakistan that is like me.
All that matters to us is that last year, we used to purchase two loaves of baked bread at a price at which we can only buy one now. Formerly, we used to be able to get a little more oil for cooking but now, with every passing day, the quantity of oil decreases. My wife says,
"The day is not far when we will have to cook food in water."
Last year we purchased a kilogram of fruit and vegetables, today, I pay a higher amount for half the commodities. We don't have air conditioners, room coolers or computers; I only have two fans, a television and three electric bulbs and yet, since last year, my electricity bill has never fallen below Rs2,000. Not even when the load shedding lasted for 12 to 16 hours a day!
Forgive me, for these are the only standards by which we, the common men, can measure the quality of our poor lives; the economy, the growth rate, the GDP, the dollar price and everything else that your government claims to improve are beyond our understanding.
Dear Sir, while inflation is perpetually on the rise, the daily wages of the common man have not risen at all. Adding to this is the problem of unemployment. We do not stand on the roads, in fruit and vegetable markets and on the cross sections of our cities because that is the life we have chosen. Only the fortunate enough amongst us find work for the day, Sir, the rest of us go back empty handed. We are haunted by the thoughts of our hungry children waiting for us, Sir.
Please forgive me, Sir, for having bothered you with the problems of a common man's life. I know that you have greater responsibilities on your shoulders than to listen to the ravings of a hungry common man but I felt the need to write to you anyway. Because, if you don't notice us sooner or later, the new budget presented may actually take the life out of us. Because, if you don't notice us sooner or later, 90% of Pakistan may perish.
Yours sincerely,
A common man