Tennis 101: French Open 2014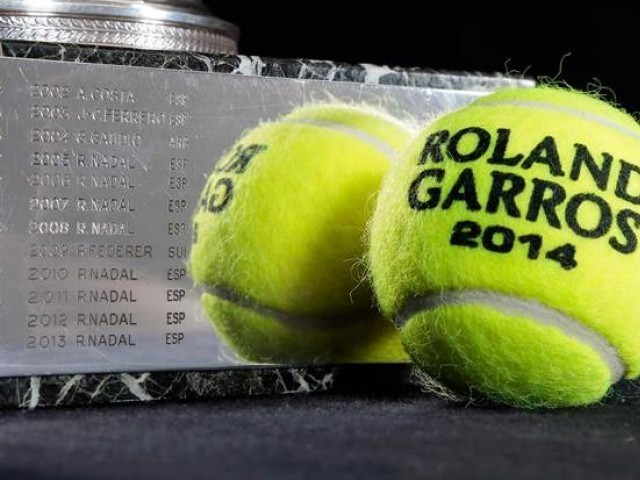 Under the shadow of the Eiffel Tower, the world's best tennis players are battling it out for the second grand slam of the year. The 2014 tournament is the 113th edition which will be held at Stade, Roland Garros. Both men and women have been competing at the French open since 1897 with mixed double added in 1907.
Last year, the 'King of Clay', Rafael Nadal defeated country man David Ferrer in straight sets to claim his eighth French Open title while Serena Williams defeated Maria Sharapova to claim the women's title. This year's French Open, however, ended up disappointing tennis fans when Serena William and Stan Wawrinka both lost in the second round and first round respectively.
Starting with the men's competition, the three men who reach Paris in their utmost form are Novak Djokovic, Rafael Nadal and Wawrinka. Recently, there have been serious doubts over whether or not Djokovic would even compete in Paris due to a wrist injury. However, those doubts were put to rest when the Serbian recorded a win against Nadal in Rome last week. This confidence booster, and the desire to regain his top spot, makes him a big contender for this year's title.
On the other hand, Nadal has an amazing record of 59:1 at the French Open. Nadal won the Madrid Masters this year but his overall performance in the clay season has not been up to his usual standards. That being said, do not let recent results cloud this man's capability. He is his own biggest critic and he will, without a doubt, bring his A-game forward with not only the ninth title at stake but also his number one ranking.
One thing that needs to be understood about Spaniards is that they are all clay court specialists. David Ferrer, who beat Nadal at Monte Carlo, is the ultimate underdog. Ferrer's strong defensive game and the well rounded clay court game earn him the position of a semi-final contender at the least. Alongside him, make sure to keep an eye on the big serving Canadian, Milos Raonic, the Tower of Tandil, Juan Martin Delpotro and the greatest of all times, the Mighty Roger Federer, who will be playing his first grand slam since the birth of his twin sons this month.
Moving to the ladies, having won titles in Stuttgart and Madrid, Maria Sharapova asserts the best results for 2014. The Russian has been more consistent at the French Open than at any other grand slam, and while many question her form after she lost to Ana Ivanovic in the second round in Rome, she is still this year's title's big favourite.
Simona Halep's best grand slam result to date has been the quarter-final berth and there is no reason to question her ability for a better one in Paris.
Considering the other contenders, don't be quick to write off Agnieszka Radwanska, Jelena Jankovic and Sara Errani, for all three of them have the potential to make it to the latter stages of the tournament. Victoria Azarenka has officially withdrawn from the French Open due to persistent foot injury.
Now coming to Pakistan's chances, Aisamul Haq is the only Pakistani contender in the French Open. Aisam's best result was in Paris in 2012 when he made it to the semi-finals. Aisam and Rohan Boppana, the Indo-Pak Express has been seeded sixth in this year's French Open. They had a good warm up in the ATP 250 final in Nice this past week, where they were seeded as runner-ups. The strong combination of serve and volley make the Indo-Pak Express a major contender for the title. Five years after the historic finals run at the US Open, only time will tell if this French Open would see a first ever Pakistani grand slam champion.
The French Open finals are scheduled to take place on June 8, 2014. So make sure your calendar is cleared up for the weekend because I have my fingers and toes all crossed in anticipation.