Musical chairs: Who will lead the PCB?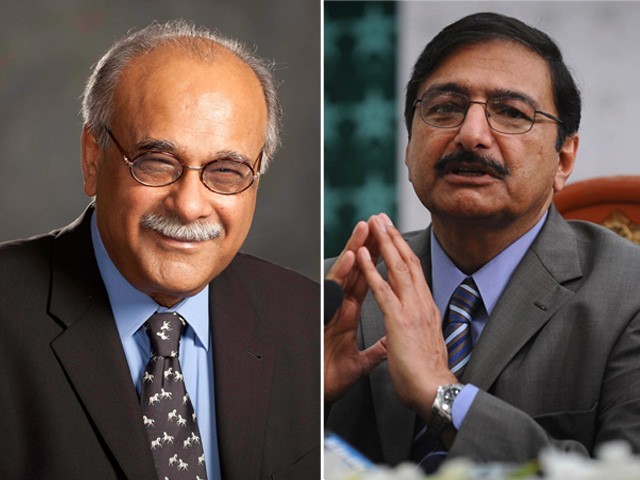 In Pakistan, summers are always colourful. Especially during the months of May, June and July when schools are off and people are on their semester breaks, cities are filled with summer camp programmes, outings, picnics and gastronomic delicacies. Pakistan cricket also seems to be enjoying the summer fling in full throttle by engaging in many games, though none of them are outdoor ones.
Recently, the Pakistan Cricket Board (PCB)'s famous game of musical chairs has made many headlines and caught the attention of different groups. This game started way back in May 2013 in the aftermath of Pakistan's general elections, when the newly elected prime minister appointed a journalist (yes, you read it correctly, a journalist) as chairman of the cricket board – someone who has little experience of cricket and management whatsoever.
Since last year, the PCB's chairmanship has changed six times. Talk about inconsistency.
In Pakistan, it has now become a norm that with every new government, a new chairman of the PCB will be appointed. History shows this to be true; when former president, Mr Pervez Musharraf, was replaced by Mr Asif Ali Zardari, Dr Naseem Ashraf, the then PCB chairman, was also replaced by Ijaz Butt on Mr Zardari's recommendations. Similarly, when Mr Nawaz Sharif took over the rein from Mr Zardari last year, he replaced Mr Zaka Ashraf with Mr Najam Sethi. With all these facts shouting the contrary, our experts still claim that the cricket board is depoliticised.
If you feel that this entire situation is utterly ridiculous, then don't be alarmed, you're not the only one. Almost all cricket fans are in utter disbelief as to why a chairman for the cricket board has not been appointed yet; one who would last for more than a few months, at least. How does the government plan to make the national team better when the administration itself seems to be in shambles?
Do they not realise that they are playing with our emotions? We, as a nation, are cricket fanatics; even though hockey is our national game, cricket is what Pakistanis hold dear to their hearts. One is forced to question what exactly are these people planning?
Along with a distorted sense of administration, this frequent change in leadership has also cost Pakistan internationally. This hide and seek ploy from the government took place at a time when the International Cricket Council (ICC) was going through a revamp; Pakistan needed a firm PCB head to represent the country and its interests during this crucial change. However, since we were too busy playing around our selection, we lost the opportunity to push our interests through in the global arena, and this eventually led to Pakistan's isolation.
The problems related to a lack of leadership are growing exponentially. With the Ministry of Inter-provincial Coordination challenging Mr Ashraf's reinstatement by the Islamabad High Court (IHC) and Mr Sethi himself appealing in the Supreme Court to make him chairman again, the whole scenario has been entirely topsy-turvy.
Currently, seven out of the 10 members of the governing board are inactive; this further highlights the board's vulnerability and the crisis faced by the players and public alike. A few days back, the IHC declared that all decisions made under Sethi's leadership were rendered void, which included many important verdicts such as the appointment of coaches and selection committees, future tour programmes and dealings with the ICC with regards to the Big Three. These decisions are still at risk, since Mr Sethi's reinstatement is fresh and one cannot be sure as to what games the government, the Apex court and the PCB are planning now.
This situation off the field is disturbing players and coaches on the field, who are doubtful of their own futures. A new chairman would mean a new team and therefore, our players are in utter confusion as to what is going to happen. This is distracting them from their practise sessions and might eventually reflect in their performances while they are out there, playing against other teams.
When cricket gets adulterated with politics, no good comes out of it, and the current situation proves that. Mr Sethi's appointment is a gratuitous decision. Pakistan is already undergoing a severe drought of victories and a concrete decision for the PCB chairman is much needed.
Fans request the patron-in-chief, Mr Nawaz Sharif, to firmly look into this matter and put an end to this musical chairs game. Until this turbulence is settled, we cannot expect good news coming from the cricketing world.