Congratulations, Pakistan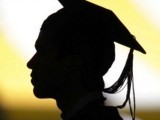 The 16th Annual All Pakistan Inter-University Bilingual Declamation Contest for the Allama Iqbal Shield award concluded on April 29, 2014. It is an annual exercise that the Higher Education Commission of Pakistan (HEC) conducts, in order to promote a better understanding of socio-economic and political issues, critical thinking and communication skills among under and post-graduate students. The contest comprises three rounds.
Students from various departments within a university compete in the first round. One top scorer from each university qualifies for the second round, where students from various institutions within an administrative division compete. In the third round, three top scorers (Urdu and English sides each) from every division – Balochistan, Khyber Pakhtunkhwa (K-P), Punjab, Sindh and Islamabad – gather at the HEC Auditorium in H9, Islamabad, to compete for the ultimate prize: the Allama Iqbal Shield.
This year, I had the honour of being a part of it. And though I did not bring home the much coveted Allama Iqbal Shield, I did manage to make it as far as I could – the final round.
For me, this journey began when I eagerly rushed down my department corridor to get myself registered for the debate months back, and ended with me quietly walking down the same passage, wondering how I would break the no-news to everyone. However, the entire ride was truly phenomenal and it changed a lot of my perceptions.
To begin with, I have come to revere the HEC. I have witnessed the devotion and consistency with which they work. We, the students, have been enjoying the fruit of their toil for too long, with little or no gratitude. I could reproduce here a long list of students' grievances with the HEC and many of its policies. But the fact remains that we owe a massive thanks to the institution for providing us the resources, the education and the exposure to further our common national ambitions.
The HEC's management of this declamation contest, in particular, has entitled them to the most profound of our respect. It provided us with the unique opportunity of getting to know students from other parts of Pakistan. Though there were people from different backgrounds, ethnicities and cultures, the one thing that brought us all together was education, and our zeal to get are views through, and this broke all the barriers between us. We enjoyed the same perks and feared the same pitfalls. And to a greater extent, we thought alike. It was a very memorable experience for me, to be able to interact with likeminded people.
Another important thing I realised, as different contestants rose to speak, was this: Punjab had no precedence over K-P and Sindh had no precedence over Balochistan – when it came to talent, each province had its fair share. And this was truly refreshing to observe. I realised that the capacity and the confidence to speak, to articulate and to convince ran uniformly across the provinces – as was demonstrated by their representative speakers.
At a time when ethnic violence is at its peak, such experiences are much needed for our youngsters to understand that hate only begets hate, while knowledge will beget knowledge and so much more. As we find August 14 just round the corner, such lessons need to be paid heed to. An independent country needs an independent thought-process, one that is not infiltrated with hatred, bigotry and narrow-mindedness, and such events are a sure way of setting our perceptions straight.
Had I won the Allama Iqbal Shield, I would not have looked beyond it; I wouldn't have understood the scores of lessons I learnt along the way. Had I won the shield, I would have relished only the victory, not the ride.
So, congratulations, to the wonderful people who participated in it and those who won the Allama Iqbal Shield contest. Congratulations, HEC. Congratulations, Government of Pakistan. And congratulations, Pakistan – you have a whole generation of educated and capable youngsters coming your way.
Every step in the right direction is a step to celebrate.