The South Korean president did not 'condemn' the ferry accident, she apologised for it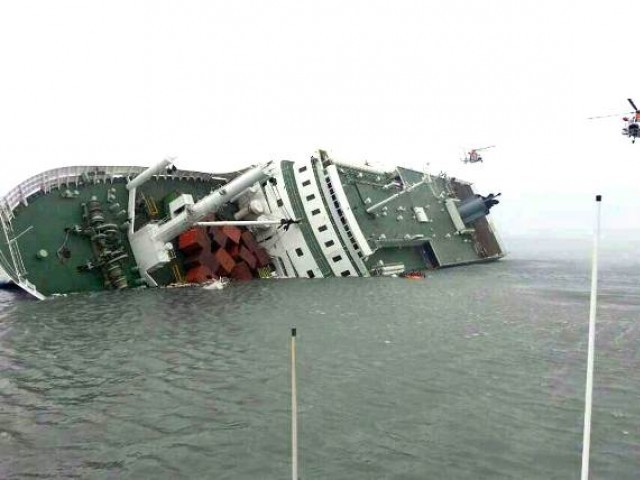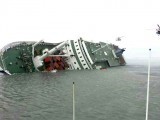 About a month and a half ago, a group of students and teachers left their school for a field trip; hundreds of excited students were part of this trip, they were headed to a popular island resort at Jeju. However, when they returned, the group was short of 300 people, mostly students – students who had drowned at sea.
Yes, I am talking about the South Korean ferry accident that took place on April 16, 2014, when a 6,825-tonne Sewol, with 476 people on board, sank near the country's southern coast.
Can you even imagine the loss the parents of those children must feel? This incident was the cause of many hearts shattering. It made many lives colourless. And the only thing anyone can do now is feel sorry for those who suffered through loss.
As a result though, a few note-worthy events took place; the South Korean president said "sorry" to the nation for this mishap and the South Korean prime minister announced his resignation over the government's response to the ferry disaster and said "sorry".
A few days after the incident, the vice principal of the school – who had managed to survive the ferry incident – committed suicide; that is the effect the incident had on him. Of course, it is common courtesy to feel and be sorry about such incidents. You feel sorry, I feel sorry; everyone feels sorry about any loss suffered by anybody.
However, if, God forbid, such an incident were to have taken place in Pakistan, what do you think would have happened? Would anyone have resigned? Would anyone have committed suicide? Would anyone have said "sorry"?
If we look into the recent past, we can see that there have already been many incidents whereby hundreds of lives have been lost due to foreseen and unforeseen circumstances alike. But did we ever hear a single "sorry" or message of apology from any government official whatsoever?
I am a journalist and, therefore, I come across a lot of statements passed by these politicians – more than anyone of you can ever recall. So believe me when I say this, the most that I have heard from our politicians, during tragedies of such stature, is that they "condemn" the incident. But is condemning tragedy enough?
Take anyone – the president, the prime minister, chief ministers, governors, party chairmen or co-chairmen – never once have I heard any one of them taking responsibility for the accidents, attacks or tragedies that we have been through, nor have I heard any of them utter mere words like "sorry" to their despondent citizens. The only time I heard something that was close to an apology was when our former president, Pervez Musharraf, returned to the country after his government ended and accepted that he had made some mistakes during his tenure. But that was it.
I think the issue here has more to do with the psyche of our leaders than with anything else. If we say "sorry", we somehow own up to the lack in responsibility, but if we just condemn it, we are just rebuking the issue without taking any responsibility for it. Clever thinking.
My dear leaders, let me just remind you about a few statistics, which were conveniently slid under the rug. During the first month of this year, at least 168 people were killed and 401 others were injured in 42 bomb blasts across Pakistan – this number is just for the first month. From January onwards, till today, hundreds of people have been killed, without a single drone strike being responsible for their deaths.
I have not heard any one of you say "sorry" on any of their deaths. Whether it is a chain of never ending bomb blasts or the unrest in Karachi, no government official has ever resigned to show their remorse. We have seen blasts in trains, target killings, sectarian killings, attacks on lawyers, journalists and teachers, rape cases and much more. Yet, we have never heard a word of apology from any of you.
The Punjab chief minister promised the nation that within six months of coming into power, he would eliminate load shedding. That did not happen, and hence he broke his promise. But did he apologise to the nation for that? No. Did any of his bosses demand an apology from him? No.
My dear leaders, let me explain to you why saying "sorry" is important.
Recently, our T20 captain Muhammad Hafeez apologised to the nation on loosing the T20 Word Cup 2014. Om Puri, the Bollywood actor, said "sorry" to Pakistanis for his controversial statements about Kashmir in a film. Shahid Afridi apologised to his nation for losing the crucial 2011 World Cup semi-finals to archrivals India. In 2011, US Secretary of State Hilary Clinton said "sorry" for the NATO airstrike that killed 24 Pakistani soldiers on the Salala check post. A few other examples include Bill Clinton, when he apologised to his country on the Monica Lewinsky case, and cricketer Hansie Cronje, when he said "sorry" for his match fixing scandal.
Their courage to have accepted responsibility for their actions is what I applaud. Yes, they made mistakes, sometimes even grave mistakes, but they took responsibility for their actions. The crime did not go away, but the punishment for it was mitigated as soon as they started seeking forgiveness. It did not make them smaller people, it showed their compassion for the people they worked for; the citizens of their country.
My dear prime minister and other leaders, my question is simple: how much courage and effort will it take for you to come down that high horse of yours to apologise for all the things you have put us through? All of us are aware of how quickly an apology can melt hearts, we know how many wounds a "sorry" can heal and how much respect a confession can receive.
My point is – an apology can go a long way.