What makes Pakistan a great country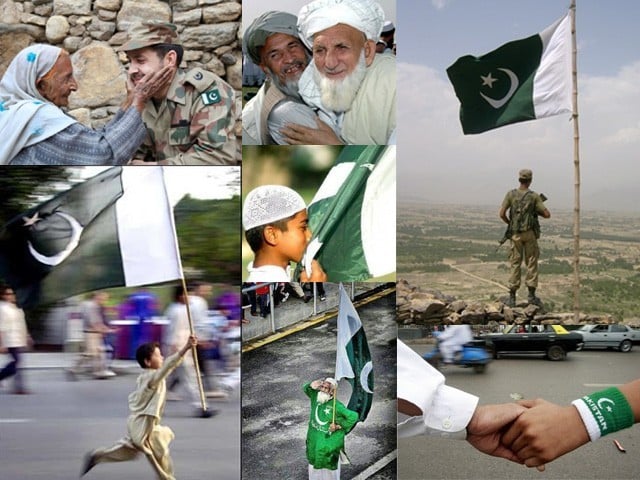 Flip through our TV channels, skim through our newspapers and scan through a dozen latest international reports on indicators of some sort and they will all give you only a few reasons to be happy about our country. In fact, if you do this long enough, you'll probably start noticing initial symptoms of prolonged depression.
Are there any problems of the world that this nation has been spared off?
Floods, drought, earthquakes, terrorism, corruption, infant mortality, diseases, illiteracy, sectarian conflicts, ethnic disputes, border disputes, domestic violence, water scarcity, electricity shortages, gang wars and what not.
It's tragic and scary.
But there is a flip side to all this, a side that is rarely emphasised and ensures that this country's best days have yet to come. It lies deep in the darkness of our tragedies, a sign of unlimited hope and a never-ending reason to continue believing in this country; our perseverance.
Pakistan is indeed the world's bravest country.
From Aitzaz Hassan's sacrifice to the mothers of our martyred soldiers pledging with pride that they'd give more of their sons to the nation if they had any left.
From polio workers in Khyber Pakhtunkhwa (K-P), risking their lives to protect the next generation, to the children of Lyari who've seen more bloodshed in their lives than most kids around the world have seen in movies.
From the girls in the North who rise for school with the fear of death to the orphans who roam our cities cleaning cars to make a few hundred rupees and support their brothers and sisters.
From the business owner in Karachi who keeps rebuilding his shop time and again after it is burned down time and again to the few honest government workers who continue to drag themselves to work despite the indifference their bosses have to the concerns of the people.
Pakistanis don't quit.
We fight on.
Despite our many tragedies, we remain one of the happiest people in the world. The Chacha at the Wagah border continues to make us smile with his contagious patriotism. The Pakistani flag continues to flutter atop roofs in all corners of our country.
If only we were not obsessed with what we've not been given and instead channelled the greatest gift that God could give a nation – the ability to persevere despite the odds – our best days would've already been here.
Which problem of the world is there that a nation like Pakistan cannot solve?
This country shall continue to fight on. We shall fight on till the people of Tharparkar, too, smile and the orphans and girls of our country occupy seats in classrooms. We shall fight on till the chimneys of our factories puff smoke continuously once again and the daily wagers of Karachi never again fear deprivation of their income. We shall fight on till the people of Balochistan and minorities equally pride themselves in being Pakistani. We shall fight on till this country rises. And it will. Pakistan Zindabad.