Just because they are old, they don't have a right to live?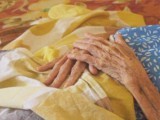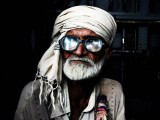 "Five more minutes" I said to myself, while browsing my Facebook wall and going through the list of things-to-do in my head. It has become so hard to manage ones time these days. After snubbing my kids and finishing other tasks, I reluctantly called my mother for our routine morning talk and tried to keep it as short as possible.
After a few minutes, as I shifted my legs restlessly and planned how to end the conversation, my mother came up with another 'aur sunao' (so tell me more) – which safely meant another 10 minutes. I sighed and continued with our talk.
These conversations become more and more disinteresting as time passes by. It's like our elders have been cornered away and now they have nothing much to talk about.
A few days ago, while surfing through my Facebook news feed, I came across Gloria Steinem's (the feminist icon) message to her fans on her 80th birthday, where she celebrated her dwindling sexuality as a "terrific advantage". She emphasised on it further by adding that:
"The brain cells that used to obsess over men are now free to concentrate on all kinds of other great things".
Ms Steinem is still beaming with energy, beauty, intelligence and has a fierce independence on her 80th birthday, whilst my mother – still in her early 60s – is the complete opposite. Thinking about this huge difference between their outlooks on life prompted me to wonder, what makes our elderly persons so uninteresting and dependent? Is it their betraying physical health or the binding social structure we provide them with?
In my mother's case, I believe it's the latter.
In today's day and age, where mankind has jumped leaps and bounds to be more connected with the world, the elderly class has never felt so isolated and lost as they do now. The family fabric is forayed and their social roles are almost diminished. With children settled in other countries and modern technology posing a social challenge for them, their already difficult lives have become even more threatened.
Bewildered by this onslaught of technology, they feel depressed, socially isolated and terribly alone. They need to be internalised into the society as active contributors like they once were, in their youth. This loss in our society can be blamed on our social patterns and attitudes, more than the government infrastructure.
The moment one touches their 'jinxed' sixties, he or she is labelled as retired; as if they now have no chance of achieving their dreams. Moreover, they will be offered a quiet corner in the house to pray for redemption and wait for the end. Now, this perspective might be comforting for some but it is insidious for the poor souls who lack this spiritual inclination. We, as a society, believe that as we grow old, we must forgo every worldly activity and focus our energies entirely towards spirituality.
The worst onset of depression occurs when a spouse dies and the other is left alone. We secretly expect them to mourn and be agonised with the deceased's memory, rather than expecting them to move on with a new partner. The poor soul, who commits the mistake of moving on, has to face our jeers, prying looks, humiliating remarks and embarrassing situations for their children. Remarrying, for an older person, is viewed as unnatural and unethical without considering the fact that their need for companionship is at its highest at this point in time.
Why has society made these feelings of bliss, especially personal happiness, a big taboo for our elderly?  Also, we expect them to be happy for us and be supportive of everything we do, but do we ever stop to think, what about their well-being? What about our support? We live in such a world where their desire to work and lead an active life is deemed too overreaching for their age. Who gave us the responsibility to think for them? Why must we take away their right to live a happy, fulfilled life? The perception about older people and their ability to work needs to be seriously rehashed.
The discussion about capitalising the potential of youth is so dominant that we don't even consider making use of the ample energy our elderly population possesses. No wonder, Pakistan has been ranked as the third worst country to grow old in by the UN report of 2013.
Ban ki-Moon issued a very honest statement in this report:
"They (older persons) must be heard, instead of just being revered".
Even the title of his report, A life of dignity for all, is quite suggestive. We offer everything to our older population, except dignity – the dignity to live their life independently and purposefully. The UN report says that by 2050, the population of older persons in Asia will be doubled and it rightfully mentions that it could be taken either as a significant opportunity or as a challenge.
The gender scale of ageing population is heavily tilted towards the female sex. The male to female ratio of the elderly above 80 is densely dominated by the female population, which certainly makes them less privileged and more vulnerable to restriction to their 'gender based roles'.
Our elderly lack the challenges and opportunities of living their lives to the fullest. They have become victims of self-absorption and stagnation. But happiness does come later, in the form of positive relationships and settings to achieve goals according to their capacities. We must help them find meaning in their life as that may be the only way to love them back.