Definition of a 'traitor' in Pakistan: An honest army general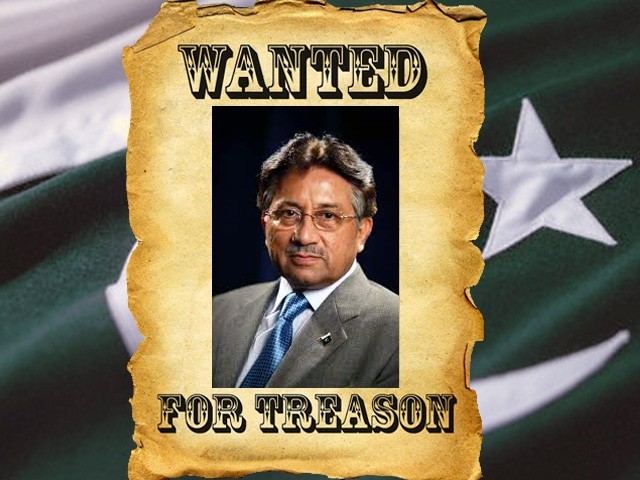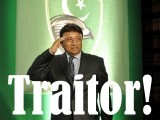 Pervez Musharraf's indictment in the high treason case has opened up a Pandora 's Box; with this, our corrupt politicians will no longer fear an army clamp down on their evil doings, only because now they know that the judiciary already provides complete shelter to their corrupt practices. The army will obviously stay away regardless of how much the public may plead.
But this is what Pakistan wants, right?
This indictment will also ensure that the title of 'traitor' is exclusively reserved for an honest army general who sent a group of corrupt politicians packing, gave strength to a failing state by giving it the required adrenalin shot, provided employment, uplifted the economy and invited foreign direct investment in the country.
This is indeed a moment of triumph for the blood thirsty fanatics holed up in the Lal Masjid, for the Sardars of Balochistan who continue to play pharaohs over their down trodden people and of course, the ruling feudal elite of Sindh whose claim to fame is the Sindh Festival while hundreds of Thar villagers died of hunger.
This is also a big day for all the hypocrites who changed sides once the general quit his office and are enjoying important portfolios in the current government.
This indictment ensures that no one will ever dare to introduce a genuine democratic system in the form of local bodies system of governance which provides true power to the grass root level people and thus, resolving public issues in a timely manner.
Karachites shall no longer enjoy development projects and the hope of a promising future since the only person who made it all possible has been labelled a 'traitor'.
Members of the national and provincial assemblies will now continue with their loot and plunder with complete and utter disregard to their oath. This sacred oath holds one responsible for performing their functions honestly and faithfully in accordance with the Constitution of the Islamic Republic of Pakistan, the law and the rules of the Assembly, and always in the interest of the sovereignty, integrity, solidarity, well- being and prosperity of Pakistan.
They clearly realised that no matter what they do, they have complete immunity and none of their misdeeds will earn them the title of a 'traitor' now that it is reserved exclusively for an army general.
Now with the strengthening nexus between politicians, extremists and judiciary, the country is all set to venture out on a new path of prosperity and success.
The traitor has been identified and cornered.
Bravo Pakistan, bravo.